US retail sales slip, layoffs rise; China debt growth slows; lithium prices surge; India industrial production slumps; Australia bans Chinese investment; UST 10yr at 1.16%; oil up and gold down; NZ$1 = 71.8 USc; TWI-5 = 73.2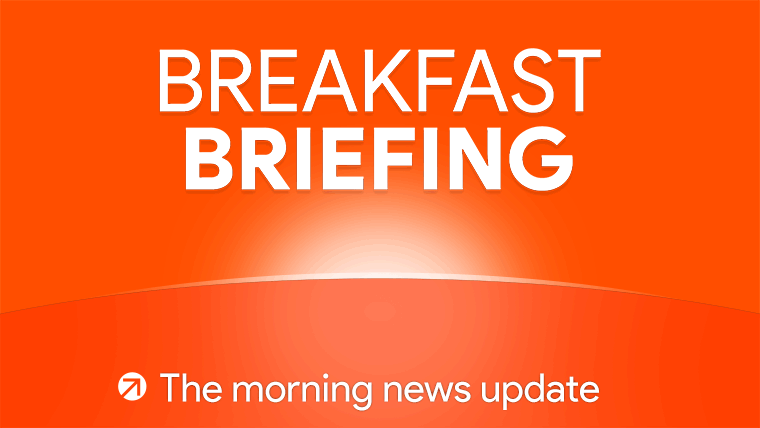 Here's our summary of key economic events overnight that affect New Zealand, with news commodity prices are staying high, even rising still.
But first, last week's American retail sales were not positive with a -2.6% fall from the prior month, and the year-on-year gain being whittled down sharply to +2.1%
American data for job openings and labour market turnover rates were little changed although the "layoff and discharge rate" rose. And the number of help-wanted ads increased more slowly in December, evidence their labour market is losing momentum.
The NFIB Small Business Optimism index also fell sharply in their December survey to be its lowest since the start of the pandemic there.
China reported its debt growth moderated in December, with loans rising +13.3% from the same month a year ago, but they fell from November largely because of a sharp fall in lending by shadow banks. Corporate bond issuance slowed to the lowest level since September 2018.
Battery-grade lithium prices are surging after hitting a near record low in mid-2020. But they are up +50% from then, driven by tight supplies and strong growth in electric car sales in the local vehicle market, the world's largest. They had fallen steadily since 2018, but this latest rise has taken them to ¥50,000 yuan/tonne.
And it is not just an EV surge in China; German carmakers tripled their EV sales in 2020 in response to regulatory requirements and the three large car making firms now sell much more than Tesla, and pulling away.
Meanwhile, despite all their talk, and supposed prowess in using the power of Beijing's central Government, iron ore prices have not yet fallen in China, and coal prices are still rising too. Ditto for corn and rice. Commodity prices are being pushed up worldwide based on Chinese demand.
And China is gearing up for its annual Spring Festival holiday that starts on February 12 this year, the year of the Ox.
In India, industrial production slumped in November and by very much more than expected.
Europe seems to be heading for a double-dip recession as lockdowns spread as the pandemic waves spread faster after poor public health control policies over the past few months.
In Australia, they have effectively placed an informal ban on further Chinese 'investments' in local companies after their federal government used national security concerns to reject a AU$300 million purchase of a local builder. The bad blood between the two countries isn't hurting Australia yet, and isn't seeing Canberra backing down.
Wall Street was lower today by -0.4% in early afternoon trade but has recovered to 'flat'. Overnight European markets were lower by about -0.2% although London fell more than -0.7%. Yesterday, Shanghai rose a very strong +2.2% while Hong Kong rose +1.3%. Tokyo's rise was a more modest +0.1% however. The ASX200 ended its session down -0.3%, while the NZX50 Capital Index fell another -0.8% as the local correction extended.
The latest global compilation of COVID-19 data is here. The global tally is rising faster, now at 91,087,000 and up +651,000 in one day. We are heading for 100 mln within two weeks mainly because the UK variant is taking off worldwide now. It is still very grim everywhere except in our region. Global deaths reported now exceed 1,950,000 and +12,000 since this time yesterday as death rates rise everywhere.
But the largest number of reported cases globally are still in the US, which rose +235,000 for their tally to reach 23,172,000. The US remains the global epicenter of the virus. The number of active cases rose overnight and is now at 9,099,000 and that level is up +32,000 in just one day, so more new cases than recoveries again by a substantial margin. Their death total is up to 386,000 however (+3000), effectively a "9/11" every day there. The US now has a COVID death rate of 1163/mln, sadly comparing with the disastrous UK level (1222) which is rising even faster now.
In Australia, their Sydney-based community resurgence is back under control although officials are on high alert over the risks from the UK variant which is starting to show up in the community. That takes their all-time cases reported to 28,634, and +39 more cases yesterday with most in managed isolation. But 311 of these cases are 'active' (-1). Reported deaths are unchanged at 909.
The UST 10yr yield will start today up +2 bps at just under 1.16%. Their 2-10 rate curve is steeper at +102 bps, their 1-5 curve is also steeper at +43 bps, and their 3m-10 year curve is considerably steeper too at +110 bps. The Australian Govt 10 year yield is up +4 bps at 1.13%. The China Govt 10 year yield is lower however, down -1 bp at 3.17%, while the New Zealand Govt 10 year yield is up +2 bps at 1.09%.
The price of gold is down -US$8 in New York at US$1842/oz.
Oil prices are +US$1 higher today at just on US$53/bbl in the US, while the international price is at just over US$56.50/bbl.
And the Kiwi dollar is the same today as at this time yesterday at 71.8 USc. Against the Australian dollar we are softish at 93 AUc. Against the euro we are unchanged at 59 euro cents. That means our TWI-5 is still at 73.2.
The bitcoin price has recovered some today, bouncing back partly to US$34,979 today, and a 15% rise. But it continues to jump around sharply with volatility +/-7% in the past 24 hours. The bitcoin rate is charted in the exchange rate set below.
The easiest place to stay up with event risk today is by following our Economic Calendar here ».