US inflation tame; US mortgage applications surge; Japanese machine tool orders strong; Shanghai house sales jump; Aussie job ad levels rise; UST 10yr at 1.10%; oil stable and gold up; NZ$1 = 71.9 USc; TWI-5 = 73.2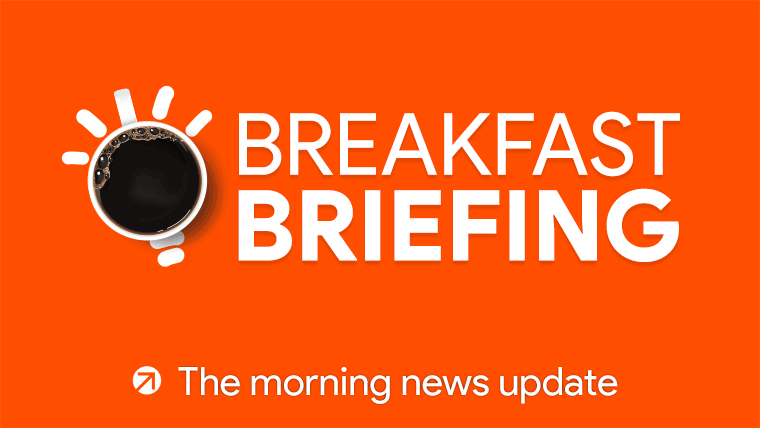 Here's our summary of key economic events overnight that affect New Zealand, with news one thing Americans and the Chinese agree on - now is the time to buy houses.
But first, there were no surprises in American inflation data released overnight with it coming in at +1.4% per year as expected and the core rate at +1.6%. There were some sharp monthly rises in oil prices however as winter bit in many regions.
One Fed policymaker does see inflation rising in 2021. More here.
One thing Americans are doing at this time is buying houses. Mortgage application levels are strong while interest rates are near record lows.
The US Treasury released its monthly budget statement for December and it was another shocker. It grew from just a -US$13 bln deficit in December 2019 to -US$144 bln in December 2020. For the full calenday year it was a deficit of -US$3.35 tln or a massive -15.8% of GDP.
The US Fed released its Beige Book and it is an uninspiring review even if it does describe some modest improvemnets. But they are countered by expectations things could well fall back in 2021.
Japanese machine tool orders continue to make a strong recovery, indicating the world's factories are looking ahead. They were up a strong +8.7% on a year-on-year basis in December although for the full 2020 year they ended down a massive -27%.
In South Korea, job losses in the December quarter rose sharply to more than -600,000 compared to the September quarter. This is a 20 year high. Hospitality was the sector hardest hit, but more than -100,000 factory jobs were lost as well. Their jobless rate rose to 4.6% from 4.1%. That was way worse than the no-change expected.
In China, they are scrambling to rescue the reputation of their COVID vaccine. A large Brazilian study showed it barely 50% effective. It is a vaccine that is being rolled out worldwide especially in developing countries with limited budgets. But its lack of effectiveness has brought furious denials from the Chinese.
In Shanghai, housing sales are sharply higher. They reached 39,000 units in December, rising +20.3% from November and surging +96% from December 2019. Other top tier cities are seeing a similar surge.
European industrial production for November came in better than expected showing a +2.5% rises year-on-year. No rise was expected following a good rise in October, but the improvement continued anyway.
In Australia, new official data out for job vacancies in the November quarter shows not only the expected very strong rebound from the previous (August) quarter, but also a strong rise from the year-ago levels as well, and far above expectations. It seems likely their jobless 6.8% rate is about to fall sharply.
Wall Street is little-changed today, up by +0.1% in early afternoon trade. Overnight we have seen similar muted action in European markets. Yesterday, Shanghai slipped -0.3% while Hong Kong slipped -0.2%. But Tokyo's rose a very strong +1.0%. The ASX200 ended its session up +0.1%, while the NZX50 Capital Index fell another -0.5% as the local correction extended.
The latest global compilation of COVID-19 data is here. The global tally is rising faster, now at 91,834,000 and up +747,000 in one day. We are heading for 100 mln within ten days now mainly because the UK variant is taking off worldwide now. It is still very grim everywhere except in our region. Global deaths reported now exceed 1,968,000 and +18,000 since this time yesterday as death rates rise everywhere.
But the largest number of reported cases globally are still in the US, which rose +222,000 for their tally to reach 23,394,000. The US remains the global epicenter of the virus. The number of active cases rose overnight and is now at 9,181,000 and that level is up +82,000 in just one day, so more new cases than recoveries again by a substantial margin. Their death total is up to 390,000 however (+4000), effectively a "9/11" every day there. The US now has a COVID death rate of 1176/mln, sadly comparing with the disastrous UK level (1245) which is rising even faster now.
In Australia, their community resurgence is back under control although officials are on high alert over the risks from the UK variant which is starting to show up in managed isolation intercepts. That takes their all-time cases reported to 28,650, and +16 more cases yesterday with most in managed isolation. 296 of these cases are 'active' (-15). Reported deaths are unchanged at 909.
The UST 10yr yield will start today down -6 bps at just on 1.10%. Their 2-10 rate curve is much flatter at +95 bps, their 1-5 curve is also flatter at +39 bps, and their 3m-10 year curve is considerably flatter too at +102 bps. The Australian Govt 10 year yield is down -7 bps at 1.06%. The China Govt 10 year yield is lower however, down -1 bp at 3.16%, while the New Zealand Govt 10 year yield is unchanged at 1.09%.
The price of gold is up +US$16 from this time yesterday in New York at US$1858/oz.
Oil prices are just under US$53/bbl in the US and little-changed, while the international price is at just on US$56/bbl and marginally softer.
And the Kiwi dollar is little-changed today from this time yesterday at 71.9 USc. It did rise in between however. Against the Australian dollar we are softish at 92.9 AUc. Against the euro we are little-changed at 59.1 euro cents. That means our TWI-5 is still at 73.2.
The bitcoin price has actually moved very little since this time yesterday and is now at US$34,786 and just a very slight net dip. We are back at levels we were at a week ago. The bitcoin rate is charted in the exchange rate set below.
The easiest place to stay up with event risk today is by following our Economic Calendar here ».