US jobless claims surge; Japanese machine orders recover; China books record trade surpluses; Indonesian retail slumps; Sydney rents fall; UST 10yr at 1.10%; oil stable and gold down; NZ$1 = 72.2 USc; TWI-5 = 73.5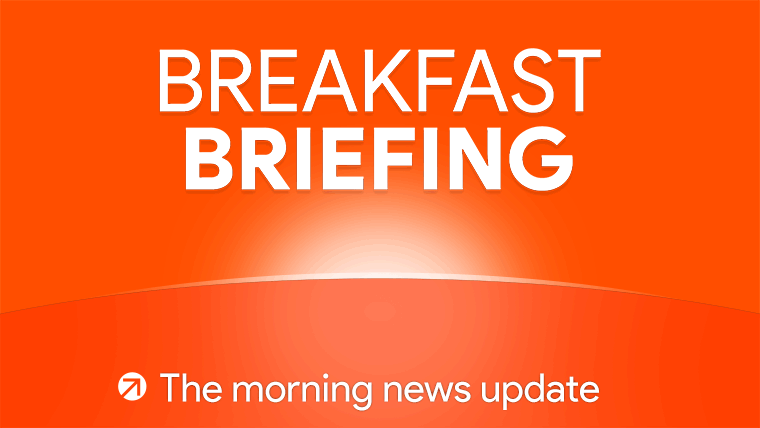 Here's our summary of key economic events overnight that affect New Zealand, with news China is winning the trade wars, and handsomely.
But first, new claims for jobless benefits rose sharply last week in the US as the pandemic continued to bite into the American economy. More than 1.15 mln people filed new claims last week, the first time since July they have exceeded 1 mln. Another 284,000 claims were filed for Pandemic Unemployment Assistance, an emergency federal program for freelancers, part-time workers and others normally ineligible for state jobless benefits. (Seasonally adjusted levels reported elsewhere were lower.) That means there was a jump in the total of people on these programs to almost 5.9 mln. Until they get the pandemic under control, these unusually high levels of people out of work will remain a severe drag on their economy.
The incoming Biden Administration apparently has a plan to tackle both the pandemic and economic challenges. It isn't cheap.
But Trump isn't going without leaving hand grenades. In yet another toxic case of rule-making as the Trump Administration exits, they changed the rules to force banks to lend to gun manufacturers, oil drillers and other controversial industries that some have refused to do business with. They have also given federal banking licenses to technology firms, an amazing move given the Trump Administration has been protecting and easing up on banks during their term and fighting big tech. Burning friends and supporters is a signature Trump move.
A few days ago we reported a good rise in Japanese machine tool orders. Today we can report that more general machinery orders in Japan rose in November too. It was only a small +1.5% rise from October but that was a better result than expected because a sizable fall was anticipated (-6.2%).
Further West, the improving economic health of the Chinese economy is on display with their December international merchandise trade data. Their exports were up +18% and that was better than the +15% expected. Their imports were up +6.5% in December from a year ago and that too was more than the +5% expected. The result is a growing December trade surplus of +US$78.1 bln. For all of 2020 they booked a trade surplus of a massive +US$535 bln or +3.7% of their 2020 GDP. All this is a new record high.
The politically sensitive trade result with the USA ended the year with a December surplus of fractionally under +US$30 bln, resulting in an annual surplus of +$317 bln. China seems to have managed to grow its surpluses with others at the end of the year more than the one with the Americans. But they run deficits with New Zealand and Australia still. Ours was a deficit for them of -US$6 bln in all of 2020 and for Australia it was -US$61 bln. China's iron ore imports rose +9.4% in December. They also ran a deficit with Japan (-$32 bln) and with Taiwan (-US$14 bln), also South Korea, Brazil and South Africa. But they run good sized surpluses with the EU and most ASEAN nations plus India. Clearly they run much bigger surpluses than deficits, so we are an outlier here but similar to other commodity suppliers. (Interestingly, their trade with Russia is only about half the level they do with Australia.)
In Indonesia, retail sales dropped more than -16% in November from the same month last year, the biggest fall since May and coming on the heels of a -15% drop in October. This is a worrying sign for the world's fourth largest country by population.
In Australia, Sydney's apartment rents fell -7.8% in 2020, with most of that (-5.1%) in Q4. Hardest hit were the central city, east, and inner west markets, with rents at 8 year lows. Rents on Sydney's lower north shore are the cheapest in 9 years.
Wall Street is little-changed today, up by +0.2% in early afternoon trade. Overnight we have seen similar rises about +0.5% in European markets. Yesterday, Shanghai closed down -0.9% but Hong Kong rose +0.9%. Tokyo also rose another +0.9% yesterday. The ASX200 ended its session up +0.4%, while the NZX50 Capital Index ended its session essentially unchanged.
The latest global compilation of COVID-19 data is here. The global tally is rising faster, now at 92,563,000 and up +729,000 in one day. We are heading for 100 mln within ten days now mainly because the UK variant is taking off worldwide now. It is still very grim everywhere except in our region. Global deaths reported now exceed 1,984,000 and +16,000 since this time yesterday as death rates rise everywhere.
But the largest number of reported cases globally are still in the US, which rose +256,000 for their tally to reach 23,650,000. The US remains the global epicenter of the virus. The number of active cases rose overnight and is now at 9,267,000 and that level is up +86,000 in just one day, so many more new cases than recoveries and again by a substantial margin. Their death total is up to 395,000 however (+5000), a daily disaster that they brought on themselves with a woeful response. They are now expecting more than 90,000 more deaths over the next three weeks, stunning. The US now has a COVID death rate of 1189/mln, sadly comparing with the disastrous UK level (1245).
In Australia, their community resurgence is back under control although officials are on high alert over the risks from the UK variant which is starting to show up in managed isolation intercepts. That takes their all-time cases reported to 28,658, and only +8 more cases yesterday with all in managed isolation. 275 of these cases are 'active' (-21). Reported deaths are unchanged at 909.
The UST 10yr yield will start today unchanged at 1.10%. Their 2-10 rate curve is unchanged at +95 bps, their 1-5 curve is flatter at +37 bps, and their 3m-10 year curve is also flatter at +100 bps. The Australian Govt 10 year yield is unchanged at 1.06%. The China Govt 10 year yield is lower however, down -2 bps at 3.14%, while the New Zealand Govt 10 year yield is down -2 bps at 1.07%.
The price of gold is down -US$10 from this time yesterday in New York at US$1848/oz. However that is above its earlier low of US$1837.
Oil prices are just under US$53/bbl in the US and little-changed, while the international price is at just under US$56/bbl and marginally softer for a second day.
And the Kiwi dollar is firmer today from this time yesterday at 72.2 USc. Against the Australian dollar we are firmer as well at 93 AUc. Against the euro we are up to 59.4 euro cents. That means our TWI-5 is now at 73.5.
The bitcoin price is on the move higher again, up +13% since this time yesterday and now at US$39,190. The bitcoin rate is charted in the exchange rate set below.
The easiest place to stay up with event risk today is by following our Economic Calendar here ».