US readies a huge rescue package; US data weak; China makes big gains; Canada readies some firepower; Australia says it has done enough; UST 10yr at 1.10%; oil and gold down; NZ$1 = 71.5 USc; TWI-5 = 73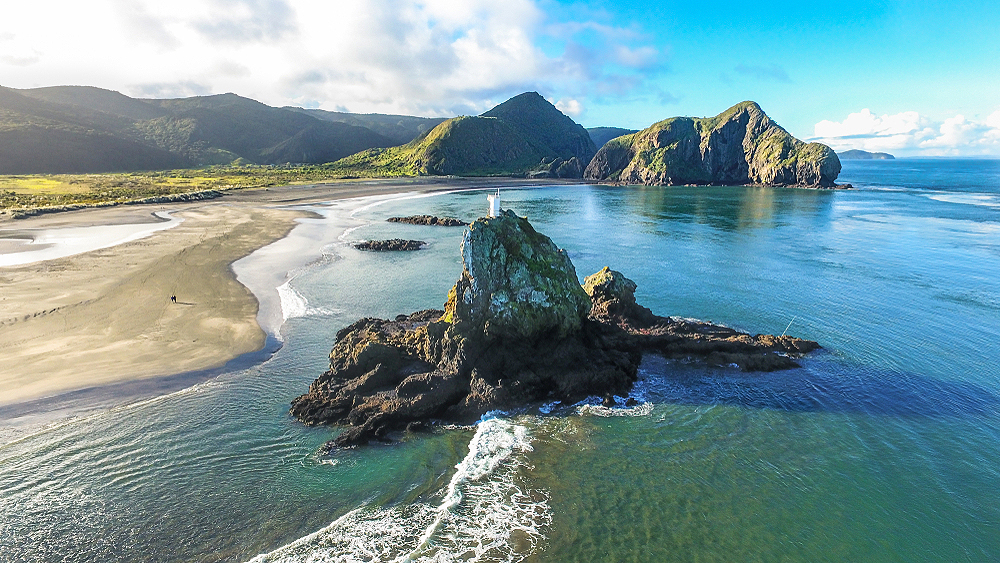 Here's our summary of key economic events overnight that affect New Zealand, with news the pandemic death toll has it 2 mln and public heath policy mistakes are hurting some giants while public health successes are helping others. The separation is stark.
In the US, the new Administration is gearing up to launch a US$1.9 tln relief and rescue program for the US.
They need something dramatic.
After a -1.4% fall in November, analysts had expected US retail sales to be unchanged in December. They were disappointed as the official data shows a further -0.7% decline on a seasonally-adjusted basis and capping a dismal year and ending with three straight months of retreats. For the full calendar year retail sales came in just +0.6% higher than for all of 2019.
But December industrial production came in much better than expected, up +1.6% from November and reducing the year-on-year decline to -3.6%.
However, going into January, the New York Fed's Empire State factory survey isn't too flash. Bad local weather on top of the pandemic lockdowns had their timid expansion nearly evaporate in the month.
Also retreating is the latest UofM consumer sentiment survey. The surveyors call the retreats 'trivial' but they are down almost -2% in a month and down -20% year-on-year. Perhaps in light of the sharper bite from the pandemic they are not as bad as they had expected.
China is due to report 2020 GDP on Monday and is widely expected to record +6.1% growth in Q4 and an annual rise of +2.1%. In 2021 they expect growth closer to +8%. They are closing the gap on the US fast and are now expected to have a larger economy by 2028, two years earlier than the pre-pandemic estimates. Currently the US generates 16% of world GDP and China will record 14.5% in 2020. China's share was 12% in 2016 when the US share was 16.5%.
Of course, they are miles behind on a per capita basis, but even on that front, while the progress is somewhat chaotic, they are also catching up fast.
In Canada, they are increasingly worried about surviving the next few quarters economically. The Canadian prime minister has instructed their government to use "whatever fiscal firepower" is needed over the coming weeks and months until their economy improves. But he also says they must do that in such a way as to "avoid creating new permanent spending."
Meanwhile in Australia, their government isn't worried at all, saying growth there will come without any more fiscal assistance programs being required.
The total value of new loan commitments for housing in Australia and their value of owner occupier home loan commitments both reached record highs in November 2020. They were up +5.6% from October to AU$24 bln, and were +24% higher than in November 2019. This latest level is a record high for them. Interestingly, the owner-occupied rise was +31% whereas the rise of investor lending was only +4%, year-on-year.
In the UN Human Rights Council, China, Russia and Saudi Arabia all desperately tried to prevent a candidate from Fiji getting elected as its new chief. She actually promotes human rights, something autocracies are fearful of. However, she won overnight, and convincingly.
Wall Street has declined by -0.4% in early afternoon trade and is heading for a weekly loss of -1.1% and erasing much of the prior week's +1.8% gain. Overnight European markets were down across the board and by about -1.2%. Yesterday, Shanghai closed flat and for the week it was also unchanged. But Hong Kong rose +0.3% yesterday for a weekly rise of +2.5%. Tokyo fell -0.6% yesterday but ended with a weekly gain of +1.4%. The ASX200 ended its session unchanged yesterday with a late selloff and culminating in a weekly dip of -0.6%. The NZX50 Capital Index ended its session down -0.7% resulting in a weekly fall of -3.9% and wiping out the prior weeks +3.6% gain.
The latest global compilation of COVID-19 data is here. The global tally is rising faster, now at 93,418,000 and up +855,000 in one day. We are heading for 100 mln in about a week now mainly because the UK variant is taking off worldwide now. It is still very grim everywhere except in our region. Global deaths reported now exceed 2,001,000 and +17,000 since this time yesterday as death rates rise everywhere.
But the largest number of reported cases globally are still in the US, which rose +252,000 for their tally to reach 23,902,000. The US remains the global epicenter of the virus. The number of active cases rose overnight and is now at 9,383,000 and that level is up +116,000 in just one day, so many more new cases than recoveries and again by a substantial margin. Their death total is up to 399,000 however (+4000), a daily disaster that they brought on themselves with a woeful response. Their CDC is sounding the alarm, now expecting more than 90,000 more deaths over the next three weeks, stunning. The US now has a COVID death rate of 1202/mln, sadly comparing with the disastrous UK level (1282). Only Belgium and Italy have a higher rate and both of those have slowed substantially now.
In Australia, their community resurgence is back under control although officials are on high alert over the risks from the UK variant which is starting to show up in managed isolation intercepts. That takes their all-time cases reported to 28,669, and only +8 more cases yesterday with all in managed isolation. 257 of these cases are 'active' (-18). Reported deaths are unchanged at 909.
The UST 10yr yield will start today little-changed at 1.10% although it did rise quite a lot in between. Their 2-10 rate curve is unchanged at +95 bps, their 1-5 curve is flatter at +35 bps, and their 3m-10 year curve is also unchanged at +101 bps. The Australian Govt 10 year yield is down -3 bps at 1.03%. The China Govt 10 year yield is higher however, up +2 bps at 3.16%, while the New Zealand Govt 10 year yield has followed the trend lower by its own -3 bps to 1.04%.
The price of gold is down -US$19 from this time yesterday in New York at US$1829/oz. Silver has fallen quite sharply today, down -2.8%.
Oil prices are just over US$52/bbl in the US and down about -US$1, while the international price is at just over US$55/bbl and softer for a third straight day. Meanwhile rig counts of wells in production rose again last week.
And the Kiwi dollar is much weaker today from this time yesterday at 71.5 USc, a drop of almost -¾c. Against the Australian dollar we are softer as well at 92.7 AUc. Against the euro we are down to 59.2 euro cents. That means our TWI-5 is now down at 73 and a -50 bps retreat.
The bitcoin price is on the move again, but this time lower and down by 7.2% since this time yesterday and now at US$36,361. The bitcoin rate is charted in the exchange rate set below.
The easiest place to stay up with event risk today is by following our Economic Calendar here ».