US & Canadian data positive; China reserves grow; Japan & EU PMIs weaker; Aussie factories in good shape but retail sales slip; carmakers raise prices; UST 10yr at 1.09%; oil and gold lower; NZ$1 = 71.8 USc; TWI-5 = 73.1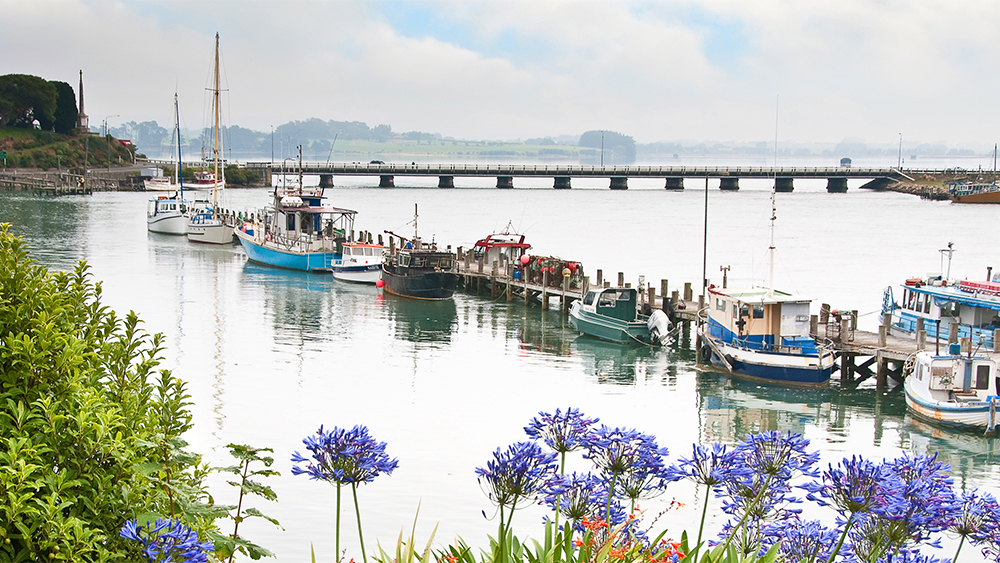 Here's our summary of key economic events overnight that affect New Zealand, with news we have had some encouraging economic data even if the pandemic news isn't great.
American existing home sales rose more than expected in December. Another -2% fall was expected (like November), but in fact sales rose +0.7% to their highest level in 14 years.
American factory activity picked up too in January built on higher new orders. Service sector activity improved sharply as well. All this is despite more reports of supply-chain disruption. And a feature is rising producer inflation.
Overnight, data for Canadian retail sales in November was released and it was surprisingly upbeat. However, the early numbers for December aren't great.
China said its foreign exchange reserves rose to US$3.217 trillion at the end of last year, +3.5% more than at the same time in 2019.
In Japan, their January PMIs aren't showing any real improvement even if there are some positives. They record a faster deterioration in business activity in January. Demand conditions weakened further, as new business inflows contracted for the twelfth successive month, weighed down by a further fall in export sales. That said, new orders in manufacturing recorded an expansion for the first time in two years.
Things are not positive for EU or UK businesses in January. In the EU business activity fell at an accelerated rate as companies continued to struggle amid the pandemic restrictions. The rate of factory output growth weakened to the slowest since the recovery began and the service sector saw output fall at the second-fastest rate since May. Even by those dour standards, it is worse in the UK.
The internationally benchmarked PMI for Australia recorded a continuing healthy expansion.
And the Aussie rural sector is having a bumper season, especially for wheat and beef. They have been aided on the price front by growing season struggles in other parts of the world. And China's attempt to pressure them with trade restrictions seems to be coming to nought.
But the Aussie retail sales data for December was actually disappointing, down -4.2% pa on a seasonally-adjusted basis from November. However, despite that dip it is still more than +9% higher than for December 2019. Like New Zealand, these retail gains are coming from the closed borders with the locals unable to holiday overseas - that spending is happening locally now.
And big tech is flexing its power in Australia. Google said it would have "no real choice" but to shut down its search engine there if a proposed law requiring tech giants to pay publishers for news isn't abandoned. There is irony here; Google has just agreed to pay French publishers when they use/scrape their news.
From China, to Japan, to India, to the US, carmakers are raising prices as electronic chip makers do the same to them as a worldwide shortage spreads of these items at the heart of almost every machine now. Spreading tech may have been the basis of low inflation in the past decade or so, but surprisingly it may now kick off a new round of inflation in this next decade.
Wall Street is down -0.2 in midday trade today after the S&P500 hit a record high capitalisation of $32.5 tln midweek and it is closing in on a +2.1% gain for the week. Overnight European markets were lower by about -0.3%. Yesterday, Shanghai ended its session down -0.4%, Hong Kong was down -1.6%, and Tokyo ended its day also down -0.4%. These Friday results capped a week where Shanghai was up +1.1%, Hong Kong was up +3.0% and Tokyo was up +0.4%. The ASX200 ended yesterday with a daily dip of -0.3% for a weekly gain of +1.3%. The NZX50 Capital Index was up a strong +1.7% on Friday to cap a week which rose by +2.4%.
The latest global compilation of COVID-19 data is here. The global tally is rising faster, now at 97,783,000 and up +721,000 in one day. We are heading for 100 mln probably on Tuesday next week mainly because the UK variant is increasing its grip, and other variants are emerging too. It is still very grim everywhere except in our region. Global deaths reported now exceed 2,098,000 and +18,000 since this time yesterday as death rates rise everywhere. Nowhere yet are vaccines turning the tide. And the British are warning that their new variant is actually more deadly as well as being a faster spreader.
But the largest number of reported cases globally are still in the US, which rose +193,000 for their tally to reach 25,225,000. The US remains the global epicentre of the virus. The number of active cases rose overnight and is now just on 9,700,000 and +56,000 more than yesterday, so more new infections than recoveries. Their death total is up to 421,000 however (+5000 and a new daily high). The US now has a COVID death rate of 1267/mln, awful but made to look 'good' by the disastrous UK level (1410) where deaths are still surging.
In Australia, their community outbreak is back well under control. That takes their all-time cases reported to 28,755, and only +5 more cases yesterday, all new arrivals and all in managed isolation. 157 of these cases are 'active' (-13). Reported deaths are unchanged at 909.
The UST 10yr yield will start today soft at 1.09%. Their 2-10 rate curve is unchanged at +97 bps, their 1-5 curve is still at +34 bps, and their 3m-10 year curve is flatter by -2 bps at +102 bps. The Australian Govt 10 year yield is unchanged at 1.07%. The China Govt 10 year yield is down -2 bps at 3.15%, while the New Zealand Govt 10 year yield is up +6 bps at 1.09%.
The price of gold has slipped -US$10 today in New York and now at US$1854/oz.
Oil prices are just a little softer, down by less than +US$1 at just over US$52/bbl in the US while the international price is now just over US$55/bbl.
And the Kiwi dollar is marginally softer today from this time yesterday at just under 71.8 USc. Against the Australian dollar we are firmer at 93 AUc. Against the euro we are softer at 59 euro cents. That means our TWI-5 is now up at 73.1.
The bitcoin price has recovered somewhat or at least stopped falling this morning. It is now at US$32,339 and up +2.4% from this time yesterday. It actually got down to as low as US$28,845 in the past 24 hours. Volatility is still high at +/- 6.8% in between. The bitcoin rate is charted in the exchange rate set below.
The easiest place to stay up with event risk today is by following our Economic Calendar here ».