Govt commits to introducing 'Clean Car Import Standard' this year, giving importers until 2025 to slash the emissions profiles of the vehicles they bring into the country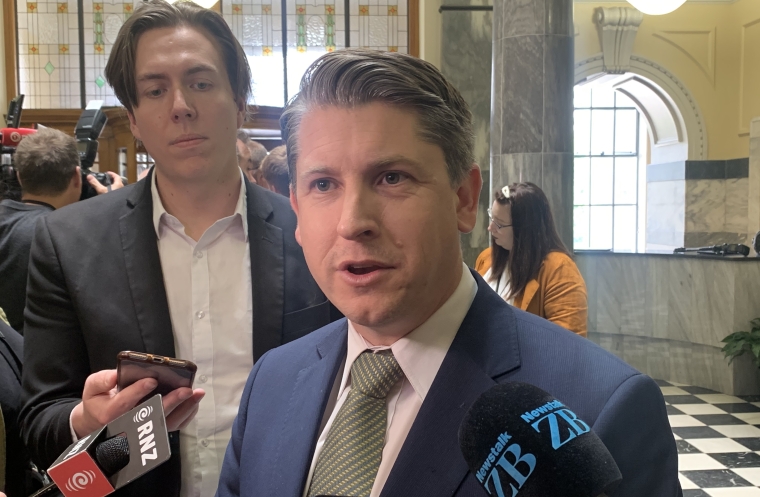 The Government will require importers to ensure the mix of cars they bring into the country has a 40% lower emissions profile than is currently the case by 2025.
It on Thursday announced it would pass legislation this year to introduce a 'Clean Car Import Standard'.
Each supplier will be given a different target, reflecting its fleet. Suppliers will have to progressively work towards the 2025 target, which is that the average import emits 105 grams of CO₂/km - down from 171 grams.
Classic cars, "agricultural vehicles" and farm equipment like tractors, harvesters, mowers, toppers and bailers, will be exempt from the scheme. 
NZ First blocked the introduction of the Clean Car Import Standard in the last term of government.
The Government said New Zealand is one of two countries in the OECD that doesn't have such a standard. It said Europe reached the 105-gram target in 2020 and Japan in 2014. 
The Government made the case: "The Clean Car Standard will increase the supply of cleaner cars, making them a realistic choice for more New Zealanders.
"It will also save New Zealanders on average $6,810 at the pump by having a more fuel-efficient car."
The Government maintained this fuel cost reduction would disproportionately benefit low-income earners.
But ACT's Transport and Climate Change spokesperson, Simon Court, had a different view, saying tradies and large families who don't have the option of buying expensive EVs will end up paying more.
He maintained the standard would also result in a "perverse lock-in effect" where people hold on to older, dirtier vehicles for longer.
"Treasury's analysis of the Government's 2019 Clean Car Standard suggested it wouldn't have a significant impact on emissions," Court said.
Motor industry says timeframe is too tight
The Motor Industry Association argued the speed at which the target needs to be reached is "the most aggressive and severe in the world". It urged the Government to push the target date out to 2030.
"The 2025 target date does not allow time for model development, vehicle sourcing arrangements and does not recognise that for many distributors in New Zealand their model choice is tied to the Australian market," its CEO David Crawford said.
"With no similar policy required in Australia, our market, which represents just 0.018% of new vehicle production in any one year, is too small for manufactures to develop models just for us.
"We also urge the rules to be the same for both new and used imported vehicles. Giving used imported vehicles softer penalties will lead to an increase in older, less safe vehicles entering New Zealand."
Feebate scheme on the cards
Transport Minister Michael Wood said he was also considering "options for an incentive scheme to help Kiwis make the switch to clean cars". Announcements can be expected in coming months.
NZ First also blocked the introduction of a feebate scheme in the last term of government.
Spotlight on fuel
Separately, the Government announced it had agreed "in-principle" to "mandate a lower emitting biofuel blend across the transport sector".
It will consult on how to do so and make an announcement before the end of the year.
Air New Zealand CEO Greg Foran said, "While we see hydrogen-powered or electric aircraft as viable options for our domestic and short haul network, being able to access Sustainable Aviation Fuels at a competitive price will be very important for us when it comes to decarbonising our long haul operations."
Decarbonising buses
Wood said, "We're also committing $50 million to help councils fully decarbonise the public transport bus fleet by 2035."
Buses purchased after 2025 will have to be zero emissions.
Politics
The swathe of announcements was made ahead of the Climate Commission on Sunday releasing draft advice to the Government on what climate action it needs to take. 
Climate Change Minister James Shaw said, "The window of opportunity we have to address the climate crisis is closing fast. Reducing emissions from transport will need to be a priority..."
He credited the work of former Associate Transport Minister Julie Anne Genter, who said the Green Party was delivering on its commitment to cleaner transport, as per its Cooperation Agreement with the Government.
ACT said: "Rather than meddling in particular industries or picking winners, the Government should be ensuring that we have a functioning Emissions Trading Scheme which encourages people to reduce emissions at the lowest possible cost."
For more on the Clean Car Standard, see this document.