US incomes rise, data positive; Japan factories slow, South Korea improves; China faces higher food prices; Wall Street slumps; UST 10yr at 1.08%; oil unchanged and gold up; NZ$1 = 71.9 USc; TWI-5 = 73.5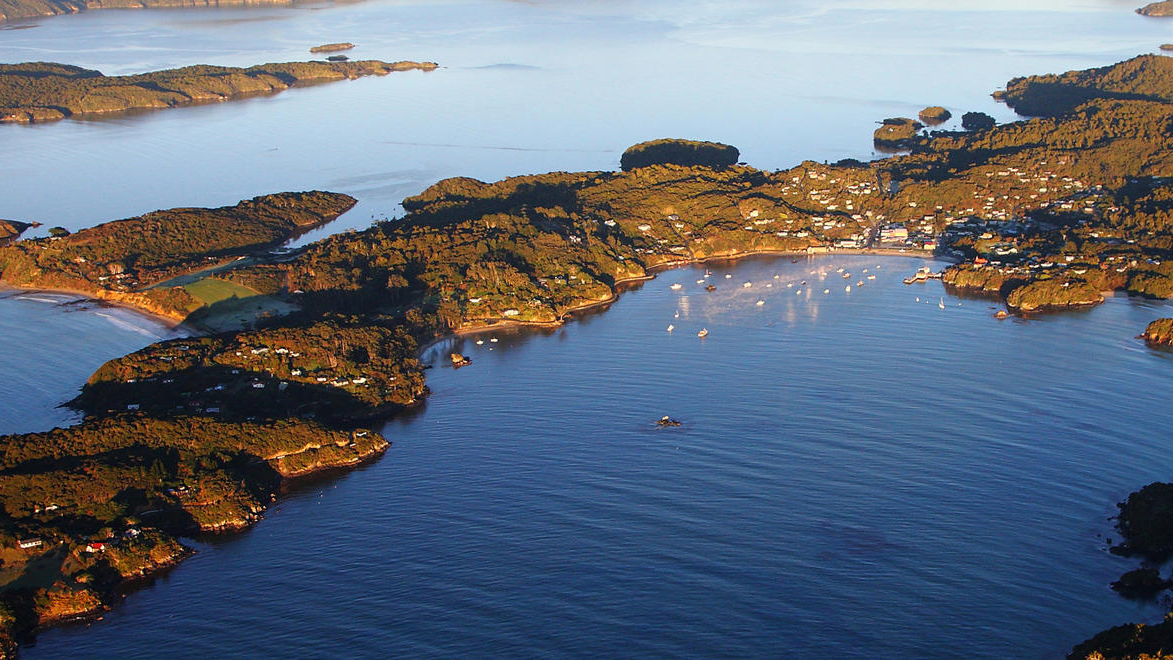 Here's our summary of key economic events overnight that affect New Zealand, with news 2021 is starting with both hopeful and concerning signals, unclear which way it will go.
Financial news is being dominated by the GameStock saga today, but there is real news out there that will have a much bigger impact on our economy.
First, Americans' incomes climbed for the first time in three months in December as a new round of government-aid efforts kicked in, priming their economy for stronger growth this year. But personal spending fell, minorly, but is for a second consecutive month and bears watching.
Also improving is the Chicago PMI, a closely-watched heartland measure that came in better for January than expected.
The latest consumer sentiment poll, this one from the University of Michigan, is largely unchanged.
US pending home sales also improved on a year-on-year basis in their latest data, this lot for December.
The first Presidential approval poll data is out. Obama ended his presidency with a 55% approval rating. Trump started his with a 42% poll level and managed to burn political capital before even earning any, ending at a 34% approval rating. Biden has started his presidency with a 62% approval rating, although not quite as high as the Obama start of 67%. Interestingly, the same polling shows that 61% of Americans want the Electoral College abolished. The radicalised conspiracy-based right-wing may look prominent in "the news", on Fox, and social media chat (even in our comment stream), but it is a rump that is having a hard time realising it doesn't represent 'real America', and probably never did.
Across the Pacific, Japanese industrial production remains weak and ended 2020 down -3.2%.
But South Korean industrial production is on the rise with a better than expected result for December. But the same isn't true for South Korean retail sales.
Remember China's HNA conglomerate? It is about to disappear, with creditors filing to force it into bankruptcy. It couldn't escape the consequences of too much debt, no matter how low interest rates were. A the end of the day, if a business isn't profitable, no matter now low market interest rates are, they can't access them. Lenders want their money back.
Sovereign governments however get more slack. But they had better watch out on food inflation. Vegetable prices have more than doubled in China from a year ago, and that will be an undoubted talking point during the Chinese New Year as families gather in the traditional homecoming. It is not a problem "more debt" can solve.
On Wall Street, shares are in full sell-off mode today with the S&P500 down -1.9% in mid-afternoon trade after being down -2.2% at one stage. If it ended here, that means the S&P500 capitalisation has lost US$1.1 tln for the week or -3.1%. Since the start of the year, this index is in loss territory now, down -1.2%. Overnight European markets also fell about -2%, Yesterday, Shanghai ended the day down -0.6% and for the week down -3.4%. Hong Kong ended yesterday down -0.9% and for the week down -4.0%. Tokyo ended Friday down a rather hefty -1.9% and the week down -3.4%. In fact it was probably the Tokyo exchange that has triggered the worldwide selloff. The ASX200 ended yesterday down -0.6% for a weekly loss of -2.8%. The NZX50 Capital Index was an outlier, rising +0.3% yesterday, capping a weekly decline of 'only' -1.5%.
The latest global compilation of COVID-19 data is here. The global tally is rising faster, now at 101,688,000 and up +620,000 in one day. The UK variant is increasing its grip, and other variants are in full flight too. It is still very grim everywhere except in our region. Global deaths reported now exceed 2,196,000 and +16,000 since yesterday. More countries have started their vaccination programs. And although 86.2 mln doses have been given so far (+4.5 mln in a day), nowhere has the tide turned on infections or deaths yet - except perhaps in Israel. (There has been an interesting failure in the UK to update their pandemic data for two days now - not sure what is going on there.)
But the largest number of reported cases globally are still in the US, which rose +175,000 over the past day for their tally to reach 26,368,000. The US remains the global epicentre of the virus. The number of active cases rose overnight and is now just on 9,851,000 and +45,000 more than yesterday, so more new infections than recoveries. Their death total is up to 444,000 however (+4000). The US now has a COVID death rate of 1338/mln, awful but made to look 'good' by the disastrous UK level (1515) where deaths are still raging.
In Australia, their community outbreak is over. That takes their all-time cases reported to 28,800, and only +6 more cases overnight, all new arrivals and all in managed isolation. 84 of these cases are 'active' (-8). Reported deaths are unchanged at 909.
The UST 10yr yield will start today up +2 bps at just over 1.08%. Their 2-10 rate curve is steeper at +96 bps, their 1-5 curve is unchanged at +35 bps, while their 3m-10 year curve is fractionally steeper at +102 bps. The Australian Govt 10 year yield is up +4 bps at 1.11%. The China Govt 10 year yield is up +1 bp at 3.22%, while the New Zealand Govt 10 year yield is up +4 bps at 1.13%.
The price of gold will start +US$15 higher today at US$1853/oz. Silver is higher today.
Oil prices are unchanged at US$52/bbl in the US while the international price is still at US$55/bbl. The oil majors are turning in terrible financial results.
And the Kiwi dollar will open at just on 71.9 USc. Against the Australian dollar we are up +½c at 94 AUc and the highest of 2021 so far. Against the euro we are little-changed at 59.2 euro cents. That means our TWI-5 is lower at 73.5. Given these markets know a fairly radical Climate Change Commission report is coming tomorrow, their bidding up of our currency shows they doubt it will hurt our economic prospects.
The bitcoin price has recovered further and is now at US$36,343 or a rise of +13% since this time yesterday. A week ago this price was US$33,368. Volatility in the past 24 hours is however exceptionally high at +/- 10.3%. The bitcoin rate is charted in the exchange rate set below. Ex NZ Treasury boss Gabriel Makhlouf is now an ECB governing council member as part of his role heading up Ireland's central bank. He said overnight that bitcoiners "could lose all their money".
The easiest place to stay up with event risk today is by following our Economic Calendar here ».