US factories in healthy expansion; Aussie home lending in frenzy; China's PMIs lose momentum with their expansion now quite modest; UST 10yr at 1.07%; oil and gold up; NZ$1 = 71.7 USc; TWI-5 = 73.4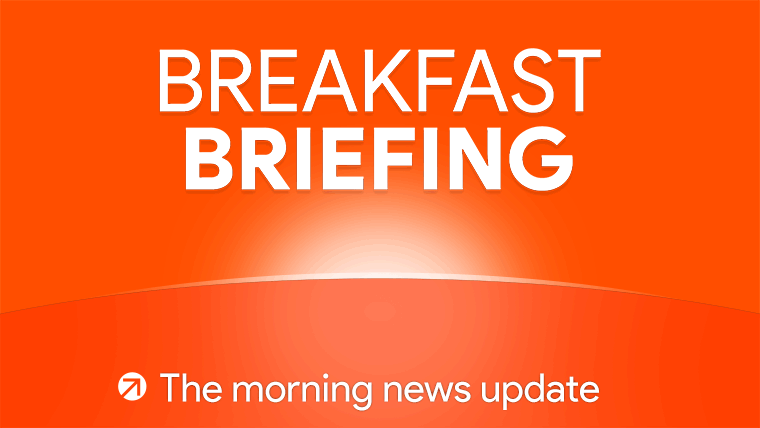 Here's our summary of key economic events overnight that affect New Zealand, with news the economic expansion in China is losing momentum.
But first, US factory PMIs were a mixed bag in January. The widely-watched local one reported a slower expansion while the internationally-benchmarked one was up at a record high. Both are recording healthy expansions at these levels. New orders, especially new export orders, are a feature.
Canada's PMI pulled back somewhat but is still expanding in a healthy manner.
In Australia, job ads rose for an eight consecutive month in January, although the pace of the gains slowed.
House prices there reached a record high in January. And Australian home lending is running very hot. It also reached a record high in December with AU$26 bln committed, up more than +8% above November and a massive +31% higher than December 2019. (Data releases for New Zealand are temporarily suspended due to the RBNZ data system breach, but is likely that New Zealand home lending ran equally as hot in January.)
Aussie factory PMIs were positive too with the local version expanding at a healthier clip, while the internationally-benchmarked one reports an even faster expansion with new order inflows at a 4 year high.
PMI reports for Taiwan, South Korea and Indonesia all reported fast expanding factory sectors and all very impressive for January. But it wasn't so impressive at all for Japan, Malaysia or Thailand, although Japan is no longer contracting.
In China, the latest PMI survey, the private sector one, points to a sharply slowing factory sector, losing momentum. Operating conditions there improved at slowest rate for seven months. Export orders contracted. This private sector report fell to the same weak level that the official factory PMI reported. Cargo demand out of China is reported to be easing.
And South Korea reported sharply higher trade activity for both exports and imports.
In Myanmar, it seems the coup there yesterday was all about ensuring the country aligns with China, and doesn't fall into the anti-China regional grouping.
The UK has now formally requested to join the TPP mega trade pact and they may be followed soon by South Korea and Thailand. China too has indicated it wants to join. This issues for them include IP protections, environmental protections, and labour standards.
Wall Street has ignored the weekend futures market and come out with strong rises today. The S&P500 is up +1.6% in early afternoon trade. Overnight European markets rose mostly +1.2%. Yesterday Shanghai rose +0.6%, Hong Kong rose +2.2% and Tokyo rose +1.6% at the end of their respective Monday sessions. The ASX200 ended up +0.8%, but the NZX50 Capital Index was the outlier, ending down -0.2% after having outperformed at the end of last week.
The latest global compilation of COVID-19 data is here. The global tally is still rising, now at 103,090,000 and up +332,000 in one day. The variants are increasing their grip and keeping new infection rates high. It is still very grim everywhere except in our region. Global deaths reported now exceed 2,231,000 and +7,000 since yesterday.
More countries (69) have started their vaccination programs. And although 96.6 mln doses have been given so far (+2.7 mln more overnight), nowhere has the tide turned on infections - except perhaps in Israel. However, there is clear evidence the virus vaccines are working to reduce or even eliminate deaths for those who have taken it.
The largest number of reported cases globally are still in the US, which rose +107,000 over the past two days for their tally to reach 26,778,000. The US remains the global epicentre of the virus. The number of active cases rose overnight and is now just on 9,920,000 and +31,000 more in one day, so more new infections than recoveries. Their death total is up to 452,000 however (+1000) and the smallest daily rise in a long time. The US now has a COVID death rate of 1362/mln, awful but made to look 'good' by the disastrous UK level (1565) where deaths are still rising fast.
In Australia, their community control is impressive. Their all-time cases reported is now 28,818 and only +7 more cases overnight, mostly new arrivals and all in managed isolation, but also one community case in Perth. 59 of these cases are 'active' (-7). Reported deaths are unchanged at 909.
The UST 10yr yield is unchanged at just over 1.07%. Their 2-10 rate curve is unchanged at +96 bps, their 1-5 curve is at +34 bps, while their 3m-10 year curve is also little-changed at +101 bps. The Australian Govt 10 year yield is up +3 bps at 1.16%. The China Govt 10 year yield is down -2 bps at 3.20%, while the New Zealand Govt 10 year yield is up a sharp +6 bps at 1.19%.
The price of gold will start today up +US$15 at US$1863/oz. Silver on the other hand is up much more, gaining +4.5% with a Reddit flash-mob surge. The gold/silver ratio is now an unusual 66x and an eight year low.
Oil prices are up +US$1 at US$53/bbl in the US while the international price is now at US$56/bbl.
And the Kiwi dollar will open today little-changed at 71.7 USc. Against the Australian dollar we are just under 94 AUc. Against the euro we are just under at 59.4 euro cents. That means our TWI-5 is unchanged at 73.4.
The bitcoin price has risen overnight but only by +2.1% and is now at US$32,802. Volatility has been a relatively low +/- 3.8%. The bitcoin rate is charted in the exchange rate set below.
(Due to staff isolation, there will be no video version today.)
The easiest place to stay up with event risk today is by following our Economic Calendar here ».