Grant Robertson outlines his 2021 budget priorities, noting no changes to allowances published in December, but less debt than previously forecast due to a stronger economy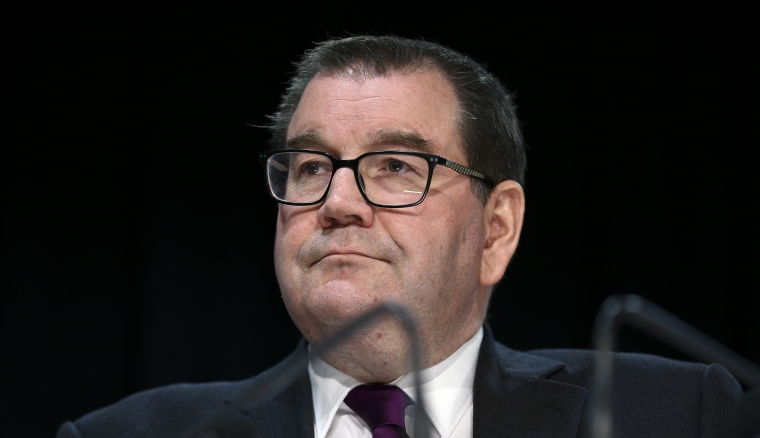 Finance Minister Grant Robertson says the Government remains committed to "building back better".
Releasing his 2021 Budget Policy Statement, he said the Government's priorities at the May Budget would be:
Just Transition to a Low Carbon Economy
Future of Work: Lifting Productivity and Innovation
Lifting Maori and Pacific Incomes and Opportunities
Reducing Child Poverty and Improving Child Wellbeing
Improved Mental and Physical Health Outcomes
More specifically, Robertson said Budget 2021 investments would fall under four high-level priorities: "Continuing the COVID-19 response, delivering priority and time-sensitive manifesto commitments, supporting core public services through managing critical cost pressures and continuing to deliver on existing investments."
Robertson said Budget 2021 spending allowances are unchanged from the Half-Year Economic and Fiscal Update, released in December.
However, updated Treasury modelling shows net core Crown debt as a percentage of Gross Domestic Product (GDP) falling quicker than expected at the Pre-Election Economic and Fiscal Update, released in September.
In September, Treasury saw this figure falling from 56% of GDP in 2024 to 48% by 2034/35. Now it sees it falling to 36.5%. That represents about $60 billion less debt.
Incorporated into the new projections are increases in capital allowances, totalling $7 billion by 2033/34. This money is earmarked for infrastructure investment.
"We need to strike a balance with rebuilding and maintaining a strong fiscal position," Robertson told those gathered at a breakfast hosted by BNZ on Tuesday morning.
"The recovery is the result of the hard work and sacrifice that New Zealanders collectively put in across 2020. We now have an opportunity, through our better-than-expected recovery and fiscal position, to address some of our long-standing challenges.
"At Budget 2021 I will continue my focus on making sure spending is targeted at the areas and people that need it the most. We will manage the books carefully including ensuring we are getting value for money in all areas of Government spending and reprioritising spending where appropriate. 
"We will also continue the balanced approach to invest in strong public services and addressing issues like housing, while keeping a lid on debt."
Under the Public Finance Act, spending also needs to be done according to "Wellbeing Objectives".
Robertson to target speculators
On housing, Robertson hinted the demand-side housing policy changes he's due to unveil at the end of the month will target speculators. 
"We all know that building more houses, particularly affordable houses, is critical. But we also can do more to manage demand, particularly from those who are speculating," Robertson said.
"New Zealanders are seeing family members being crowded out of the opportunity to purchase a home of their own by speculators and investors. We want to tilt the balance more towards first home buyers, while also incentivising more investment in the construction of homes.
"As I said late last year, we have received advice from both Treasury and the Reserve Bank on our existing measures to manage demand and discourage speculation, and how they can be enhanced or changed. Proposals will shortly go before Cabinet.
"As the Prime Minister has outlined, we will also make more announcements on the supply side as Budget 2021 is finalised. These will build on the Government's housing programme that has seen us build more houses than any Government since the 1970s."
See a copy of Robertson's speech at BNZ here.