Infrastructure Commission chairman Alan Bollard says councils need to borrow more to invest in infrastructure, saying limited revenue sources isn't an excuse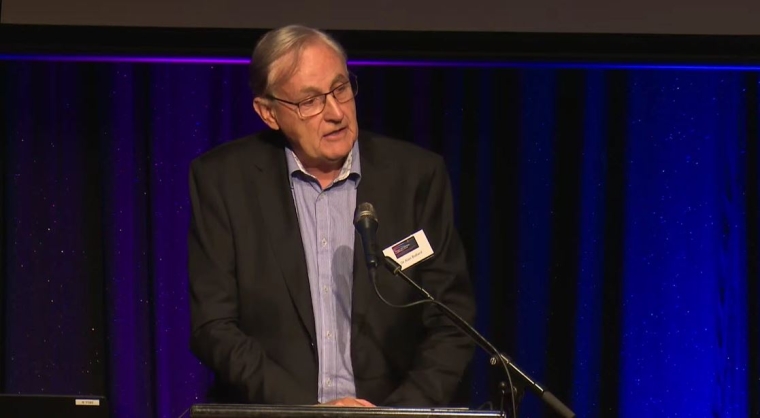 Infrastructure Commission chairman Alan Bollard says local councils are largely to blame for New Zealand's infrastructure deficit.
Speaking to interest.co.nz at an economics forum at Waikato University, Bollard called out councils for not borrowing more to invest in infrastructure.
They aren't using their balance sheets, he said, refuting the argument they're constrained by having limited revenue sources.
"I think the tools [to generate revenue] and scope are there currently," he said.
Bollard is a former Reserve Bank governor and Secretary to the Treasury. The Infrastructure Commission, which he now chairs, is a Crown entity tasked with establishing a 30-year infrastructure plan to be tabled in Parliament by late this year.
Bollard recognised if councils take out more debt, it's essential they're well governed.
"There could be real misuse of councils pushing up debt for short-term projects. But if you got confidence in that, they should be taking on more debt," he said.
"Local authorities have got more powers currently than they seem to be prepare to use."
Debt cap lifted
The Local Government Funding Agency (LGFA), which raises debt on behalf of 71 of the country's 78 local authorities, in June last year lifted the debt cap it imposes on councils. Note, the LGFA accounts for most (82% in the 2020 calendar year), but not all, of all council borrowing.
In the years to June 2021 and 2022, authorities with credit ratings of 'A' or higher will be able to take out debt three times (300%) the value of their revenue. Previously this net debt to revenue ratio sat at 250%.
From 2023, the cap will taper back to 280% by 2026.
As at June 2020, Auckland Council had the highest net debt to revenue ratio of 196%. Wellington City Council sat at 128%, Christchurch City Council 121%, Hamilton City Council 137% and Tauranga City Council 203%.
Yet the average net debt to revenue ratio across the 30 councils with credit ratings above A was only 80%.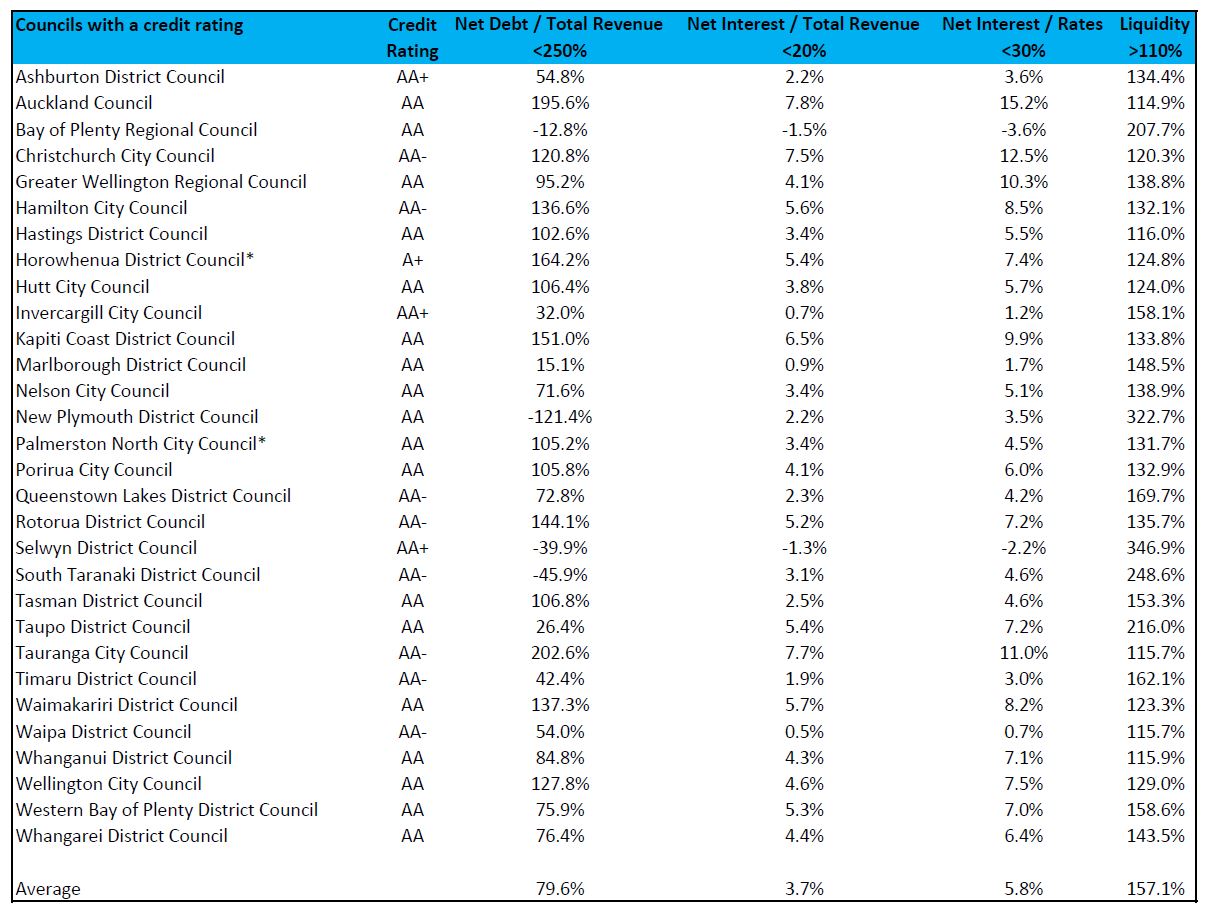 In the financial year to June 2020, LGFA issued $2.91 billion of bonds - an increase from $2.46 billion the previous year.
In the year to June 2021, it expects to issue $3 billion of bonds, with this falling to $2.40 billion in 2022 and $2.15 billion in 2023.
Rates rises problematic
The LGFA explained the issues facing councils in its latest half year report to December 2020: "The local government sector has felt the impact from COVID-19, albeit there has been a divergence of the severity of impact amongst councils.
"Councils have in general experienced a reduction in revenue from fees and charges and reduced income from their investment portfolios.
"It has also been difficult for many councils to implement planned rate increases given the financial impact from COVID-19 on some ratepayers within the community.
"Meanwhile there has been a need to continue, if not increase, capital expenditure on infrastructure."
Revenue sources unlikely to be broadened in the short-term
Asked whether he saw scope for central government to help local government by sharing some of its GST tax revenue for example, Bollard said that would get "really complex".
"I don't think that's going to change in the short-term, but there are discussions going on between local and central government," Bollard said.
"I wouldn't expect to see big changes around that."
Bollard said councils could however make use of the Infrastructure Funding and Financing Act 2020. This enables them to use a somewhat complex process to levy property owners to cover infrastructure costs.
A similar model has been piloted at the Milldale development in northern Auckland, but a project is yet to use the powers outlined in the Act.  
"You have to say; what is it about local politics that's not delivering?" Bollard questioned.
Asked whether ideology around debt was also holding councils back, he said, "I'm not seeing an ideological gap in central government, but there is in some cases in local government."
Bollard said addressing the issue involved a lot of communication with ratepayers.
Credit rating agency happy
On the flipside, S&P Global Ratings is pleased with LGFA, upgrading its foreign currency rating to AA+ a fortnight ago, on the back of an upgrade to the New Zealand sovereign rating.
S&P Global Ratings noted there was an "extremely high likelihood" the New Zealand government would bail LGFA out if it ran into trouble.
While it noted New Zealand councils are relatively leveraged compared to their international peers, it said their credit quality was strong.  
S&P credited LGFA for addressing risks associated with its loan book being concentrated by restricting Auckland Council from taking up more than 40% of the book.
LGFA is of the view it's important its credit rating is on par with the New Zealand sovereign rating. This is the norm among the equivalent agencies it compares itself to overseas.
Yet as at February 22 at least, these countries hadn't had their credit ratings upgraded, as New Zealand had, making it the first developed country with investment-grade debt to receive an upgrade since COVID-19 hit.