Non-bank mortgage lender Basecorp Finance borrowing $250 million through an issue of residential mortgage backed securities as it eyes ongoing growth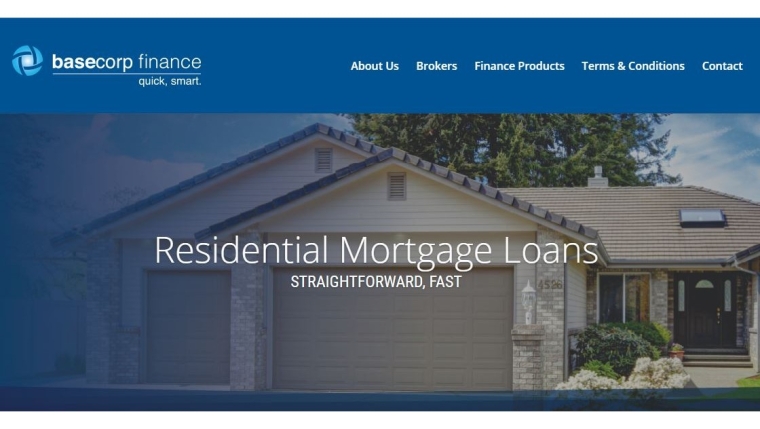 Hamilton based non-bank mortgage lender Basecorp Finance is borrowing $250 million through an issue of residential mortgage backed securities (RMBS) as it eyes continuing growth.
The medium-term note issue, arranged and managed by Westpac, is Basecorp's first capital markets transaction. 
Chief financial officer John Moody says 95% of Basecorp's loans are originated by mortgage brokers. Basecorp now offers a 5.49% floating mortgage rate, down from 6.95%.
Moody says money borrowed, via the securitisation of home loans, will be used to support Basecorp's existing bank warehouse funding facilities over coming few years as the company targets continued growth.
"Asset backed pricing has been very competitive in the last six months as confidence has returned to the market and search for yield continues," says Moody.
He says Basecorp has a $600 million loan book, and targets non-bank system market growth levels year-on-year, which have been about 13% to 15% p.a. over the past two years. Reserve Bank data shows housing lending by non-bank lending institutions rose $755 million, or 28%, to $3.463 billion in the two years to December 2020.
Moody says Basecorp, a first mortgage originator, has benefited from changes in the bank market, including Reserve Bank requirements for banks to hold more capital, changes to loan servicing standards, and fallout from the Australian Royal Commission.
"Lower rates from 5.49%, substantial funding availability secured, and targeted 24 hour application turnaround times make Basecorp a dependable partner for the adviser channel when bank funding is unavailable. We are one of the few 100% NZ owned non-banks in the market, and are very focused on building long-term relationships with the adviser channel," Basecorp managing director and shareholder Warren Mayall says.
Institutional investors typically take up RMBS, with Basecorp's issued via a private placement. Moody says Basecorp can't provide any details on investors' identities or pricing due to disclosure requirements. He says warehouse securitisation funding provides the bulk of Basecorp's funding, via a New Zealand bank which he won't name.
Meanwhile, Moody says of the home loans backing the RMBS, 48.3% are investment loans, loans to the self employed comprise 59.3%, whilst 8.3% are loans to first home buyers. All are floating rate loans, with 12.1% non-conforming and none in arrears for more than 30 days. The weighted average loan-to-value ratio (LVR) is 59%, some 3.7% have LVRs of more than 80%, and the weighted average age of the loans is 14 months.
The table below comes from Basecorp and Westpac.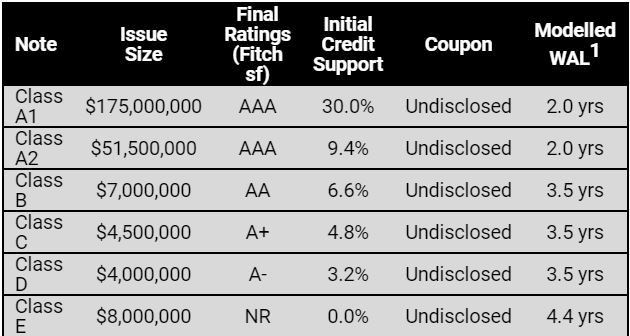 1 The Modelled WAL assumes a flat CPR of 30.0% and that the Notes are repaid on the first Call Option Date.
*This article was first published in our email for paying subscribers. See here for more details and how to subscribe.