Huge rises in American incomes, spending and confidence; Large improvements in US PMIs; Taiwan GDP surges; EU in double-dip recession; UST 10yr at 1.62%; oil down and gold unchanged; NZ$1 = 72.3 USc; TWI-5 = 73.5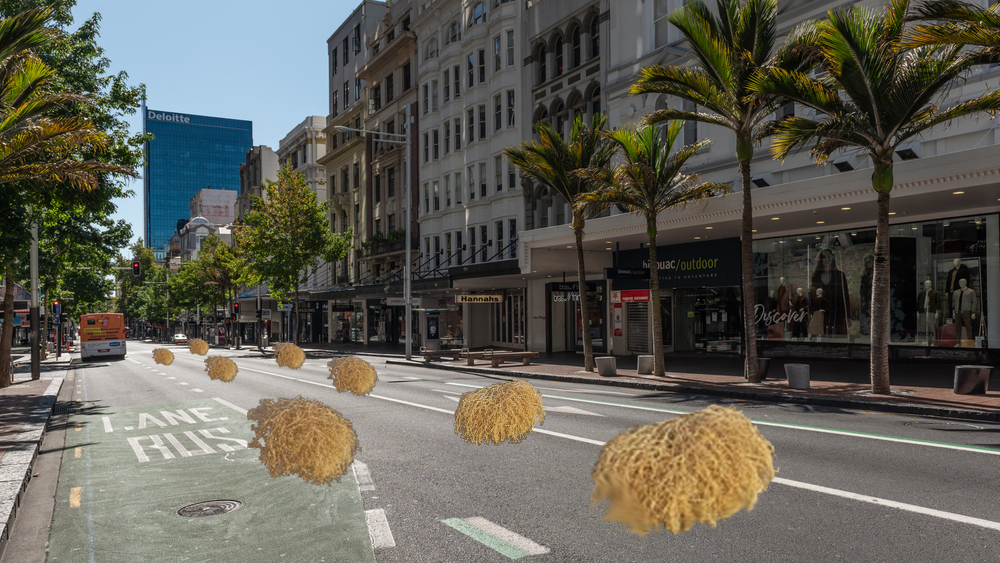 Here's our summary of key economic events overnight that affect New Zealand with news of a new bifurcated world, where this time the US is back on top.
In the US, they reported a huge (+24%) spurt in household income in March from February, based both on Federal stimulus payments and rising employment. They also reported a +4.7% rise (large in itself) in household spending in March from February. Prices rose at a +2.3% annual rate. Some now think this is just too much juice.
Consumers now report a booming economy.
In the industrial heartland centered on Chicago, their regional factory PMI is very strong indeed, coming in far better than the strong result expected. New orders surged, plans to hire more staff were reported by more than half those surveyed, and prices rose sharply. The overall PMI is their highest in almost 40 years.
In China there were two factory PMIs reported overnight. The private Caixin survey was reported an expanding sector with the strongest increases in output and sales for four months. New orders increased but supply chain issues are holding them back from even better results. The official version of this survey was more restrained, reporting a smaller expansion from the modest March one. Both these surveys reveal a timid expansion compared to the booming American one, quite the reversal of fortunes between the rivals.
But infrastructure 'investment' is still important in China. Their 26 leading excavator makers sold a total of 126,941 excavators in the first quarter, surging +85 year on year, although some of that will be base effects of the pandemic.
Stung by the return of the pandemic, Japanese consumers are increasingly depressed ahead of the Olympics, with downcast views quite separate from their business counterparts.
Singapore business confidence rose in March but is still at a low level.
There were more GDP results reported overnight for Q1 2021. In Taiwan, they saw their economy grow at a fast +8.2% clip from the same quarter a year ago. But Germany reported a -3.0% decline on that same basis. Overall the EU said its economic output shrank again by -1.8% on the same basis, slightly less than expected. Their bounce back has left them worse off than before the pandemic started. For them, its a double-dip recession and also a very sharp contrast to the US. Part of the problem is the EU's aggressive carbon tax, "a gift to rivals" who don't manufacture in the EU. The call is out for high import tariffs to protect the locals who have to pay it.
Canada also reported GDP results, and it is now back to pre-pandemic levels. The data is for February, and things have progressed from there.
New upstart airlines are cropping up in North America, Europe, South America, Africa and Asia, as the end of pandemic's suppression of travel is in sight. More than 90 new carriers, most with funding already secured, have plans in place to take off before the end of the year. The mainline airlines that have seen a recovery in demand are not seeing a similar recovery in profitability, and that makes them as vulnerable as the failing airlines.
The OECD is reporting that global foreign direct investment flows decreased by a massive -38% in 2020 to just US$846 bln, their lowest level since 2005. Both Japan and China pulled back sharply. The US maintained a steady level of investment.
In Australia, the Chinese ambassador has gone after Australia saying their are trying to "coerce" China to their will. Apparently, this ambassador doesn't understand the irony of his remarks. China is a giant compared with Australia, with 15 times more economic heft, but he is painting them as the victims of an independent Australia.
In China, they say Western sanctions targeting Xinjiang are no more than "a piece of waste paper" and their real purpose is to hamper Chinese companies internationally. "Their real purpose is to conduct an 'industry genocide', to sabotage the participation of Xinjiang in the global value chain." It is acknowledgment that consumer pressure through the bands and buying chains is having a noted impact on this trade. And cotton is not the only trade shrinking on international pressure. Huawei is too.
The latest global compilation of COVID-19 data is here. The global tally is still rising, now 150,793,000 have been infected at some point, up 933,000 in the day, largely driven by rises in India where nationwide super spreading events are underway featuring a "double mutant" strain - and a huge global risk. Global deaths reported now exceed 3,171,000 and up +15,000 in a day. Vaccinations in the world are also rising fast, now up to 1.111 bln (+26 mln) and in the US more than half of their population (235 mln) have had at least one dose as they keep up their fast rollout. More than 30% have been fully vaccinated (101 mln people). The number of active cases there remains stubbornly unchanged at 6,825,000 with just +6,000 more new infections than recoveries in a day.
Wall Street is lower in afternoon trade, with the S&P500 currently down -0.7% and giving up all of yesterday's gain and unable to hold its record high. It is heading for an unchanged weekly result. Overnight, European markets were very mixed again, with London up +0.1%, Frankfurt down -0.1% and the others down about -0.5%. Yesterday, Shanghai ended down -0.8% but Hong Kong ended down almost -2.0%. Tokyo fell -0.8%. In Australia the ASX also fell -0.8% while the NZX50 Capital Index rose +0.1%.
The UST 10yr yield starts today at 1.62%, down -3 bps overnight. The US 2-10 rate curve is little-changed at 147 bps. And their 1-5 curve is flatter at +80 bps, as is their 3m-10 year curve at +162 bps. The Australian Govt 10 year yield is now at 1.70%. The China Govt 10 year yield is down -2 bps at 3.19%. The New Zealand Govt 10 year yield is up +4 bps at 1.66%.
The price of gold starts today at US$1768/oz and that is unchanged since this time yesterday.
Oil prices are down -US$1 today at just on US$63.50/bbl in the US, while the international price (Brent benchmark) is just over US$66.50/bbl. Big oil companies returned to profitability during the first quarter. Rig counts are up.
The Kiwi dollar opens today at 71.6 USc and almost -1 lower than this time yesterday. The downshift is against most cross rates. Against the Australian dollar we are down at 92.9 AUc. Against the euro we are lower at 59.1 euro cents. That means our TWI-5 has dropped -50 bps to at 73.5.
The bitcoin price is now at US$56,962 and +8.2% higher since this time yesterday. Volatility in the past 24 hours has been extreme at +/- 4.8%. The bitcoin rate is charted in the exchange rate set below.
The easiest place to stay up with event risk today is by following our Economic Calendar here ».