Grant Robertson commits to increasing the amount of money allocated towards new operational and capital expenditure in next Thursday's Budget, all the while reducing debt faster than planned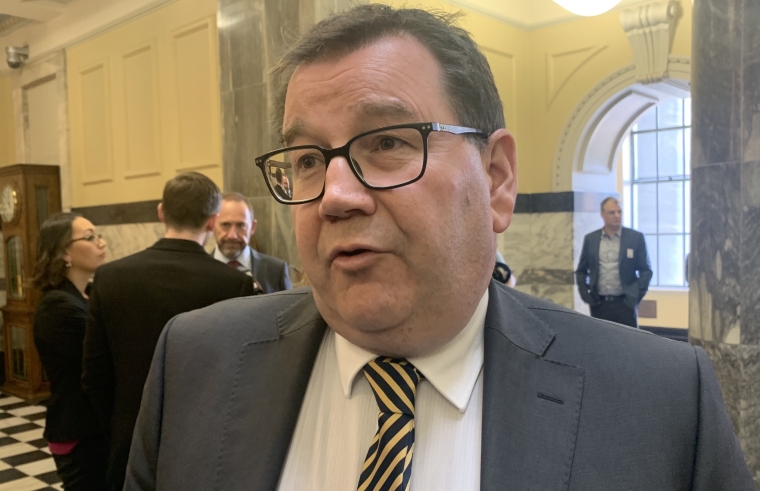 Finance Minister Grant Robertson is committing to allocating more money in next Thursday's Budget than previously planned.
The May 20 Budget will include extensions to both the Government's operating and capital allowances from levels forecast at the Budget Policy Statement in February.
So, new expenditure on day-to-day costs like public sector wages, NZ Superannuation and welfare will be higher in the year to June 2022 than the $2.625 billion forecast in February.
Meanwhile new capital expenditure on the likes of infrastructure will be higher than the $7.8 billion over four years forecast in February.
But speaking at an event hosted by BNZ on Monday morning, Robertson again reiterated he would take a "balanced" approach, so expected debt to fall as well.
Because the economy is weathering the COVID-19 storm better than expected, Robertson believes debt can be paid down faster than previously thought.
While net core Crown debt as a percentage of GDP only sat at 33.3% as at March, The Treasury forecasts it peaking at 52.6% in 2023.
The Treasury's Debt Management Office has over the course of the past year been decreasing its forecast bond issuance programme.
In May last year, it forecast it would issue $40 billion of New Zealand Government Bonds in the year to June 2022. In December it reduced this forecast down to $30 billion.
Bond traders expect the Debt Management Office to reduce this forecast again at the May 20 Budget.
The Government has been borrowing at a faster rate than it has been spending, so as at March, it had $42 billion of unspent borrowings sitting in its Crown Settlement Account with the Reserve Bank.
Robertson didn't on Monday indicate how much he expected debt to reduce by over time. Nor did he put a figure on how much he planned to extend operating and capital allowances by.
He toed a fine line in his speech between trying to please those after more government spending on welfare, health, housing, etc, and those seeking prudence.
"[T]his Government will not implement austerity measures in order to try to reduce our levels of debt before the recovery is secure. In my view, the record of such policies is clear," Robertson said.
"Our better-than-expected economic recovery does provide us with more options. There will be a careful balance here too.
"There is a bit more space in our operating and capital allowances to support the recovery in line with the approach that I have outlined today - focused on the areas of where we can accelerate progress and in tackling our long-term challenges.
"At the same time there is some more scope to keep a lid on debt and look towards a faster reduction in that debt once the recovery is secure."