Latest BNZ/SEEK employment report shows job ads at a fresh record high in May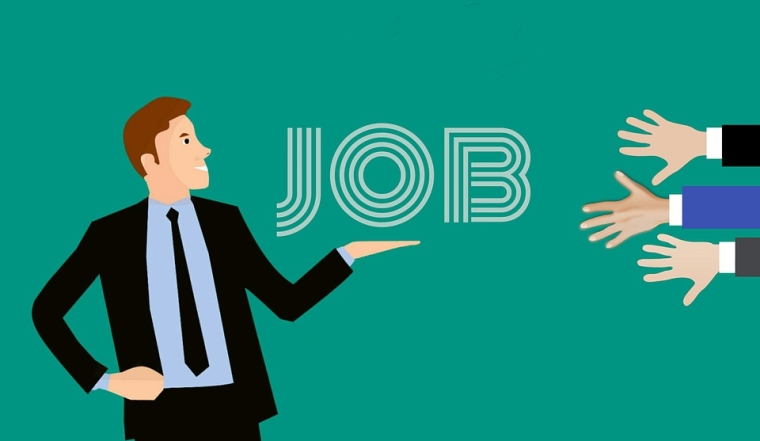 Job ads have hit record highs in the latest BNZ/SEEK employment report.
BNZ senior economist Craig Ebert says it is not enough to say job advertising has fully recovered, from the Covid shock.
"It is now exceptionally strong."
He said there was a 5.1% increase in May, lifting SEEK NZ ads to a fresh record high.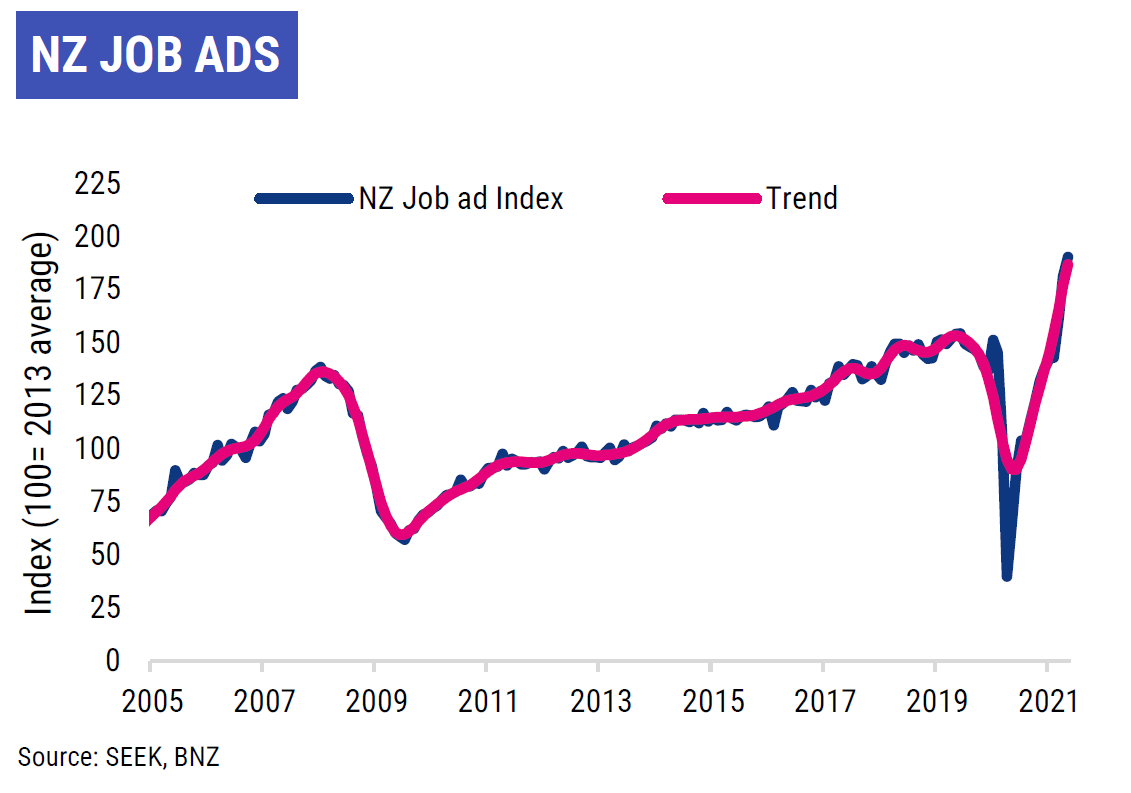 "This was true of the seasonally adjusted index, and the (smoother) trend measure, with both marking levels more than 20% north of respective pre-Covid high-points."
He said the pre-Covid highs were "the perspective to have in mind" - particularly as annual rates of growth in advertising are being "biased" by the Covid-compromised base period of last year.
"Once again it was the smaller regions posting some of strongest levels in historical context.
"Hawke's Bay and Gisborne stood out in this respect, although the much higher-populated Bay of Plenty was now a fast follower. Canterbury, however, was lagging the national trends, albeit with advertising there still up close to its pre-Covid highs."
Ebert said though that the jump in Hospitality & Tourism ads back in April – seemingly related to the start of the two-way trans-Tasman travel bubble – didn't kick on in May.
"However, in holding stable they remained significantly higher they were in 2019. In a similar status were Banking & Financial Services, Community Services & Development, Government & Defence, Real Estate & Property, while there was a big spurt in Mining, Resources & Energy during May to note. The only industry clearly failing to surpass previous highs was Accounting."
Job advertising for Contract/Temp positions was still shy of the peak it formed over 2018/19, whereas Full Time, Part Time and Casual/Vacation were all clearly north of that benchmark in time.