Nearly 80% of returnees to New Zealand in the five months to January didn't move into their own home, but were happy with their living situation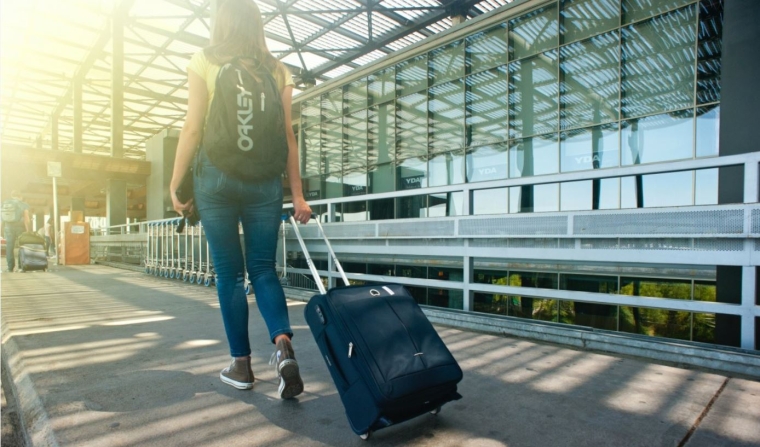 A quarter of arrivals to New Zealand in the five months to January 2021 planned to return overseas if the COVID-19 situation improved, according to a Ministry of Business, Innovation and Employment (MBIE) survey.
MBIE surveyed 5,041 of the 31,508 people who arrived in New Zealand between August 2020 and January 2021.
Seventy-two percent were New Zealand citizens and 16% New Zealand residents.
Just over a third returned for family reasons. Another third returned because they always planned to come home at that time, and just below a third came home sooner than intended.
A significant portion - 38% had been living overseas for more than five years, meanwhile 30% had been living abroad for one to five years and 19% less than a year.
The survey results don't provide definitive results around the extent to which returnees joined the mob of people who bought residential property towards the end of last year.
Twenty-one percent of returnees moved into a place they owned or partly owned, technically leaving some of the remaining 79% in a position to buy a house to live in.
However, 79% of those surveyed agreed or strongly agreed with the statement, "My living situation is suitable for my needs".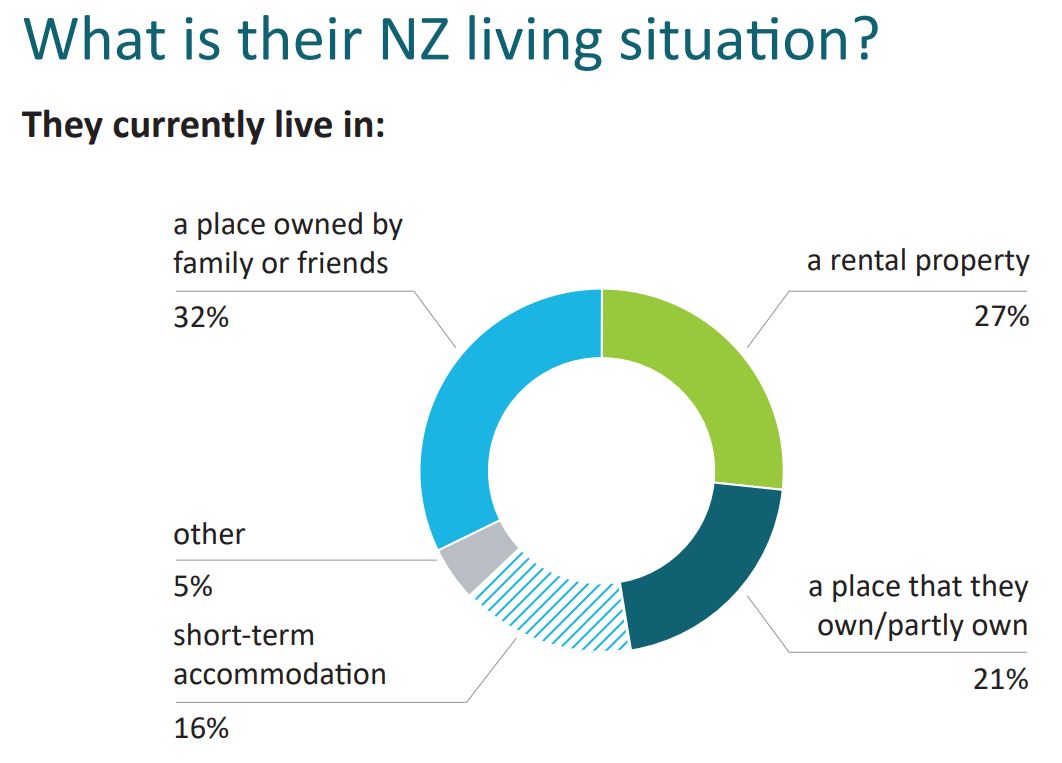 Seventy-two percent of returnees were 30 or older, and thus arguably more likely to be able to afford to buy a house than the 27% of arrivals who were under 30.
As for employment, 65% were employed. Of these people, 13% were continuing to work for in an offshore role from New Zealand.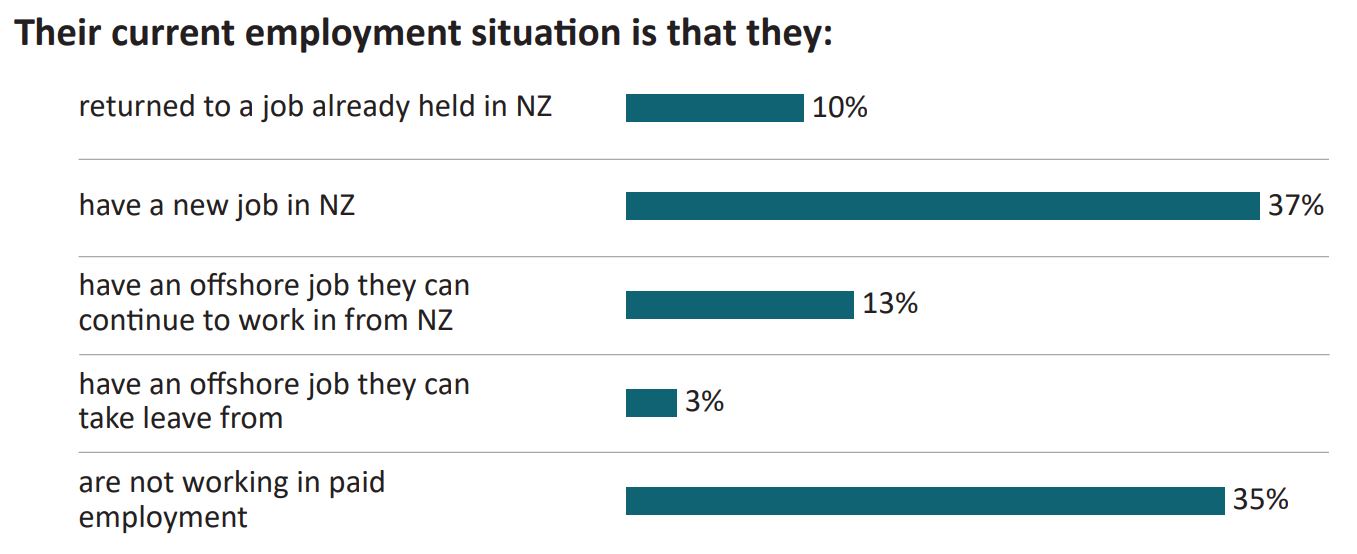 Around a fifth of those surveyed believed they would need financial or government support in the next six months.
Eighty-three percent of returnees had a tertiary-level qualification - the vast majority of these at bachelor's level or above.
The most common industry returnees intended to work in was health care and social assistance (16%) followed by professional, scientific and technical services (11%) and education and training (8%).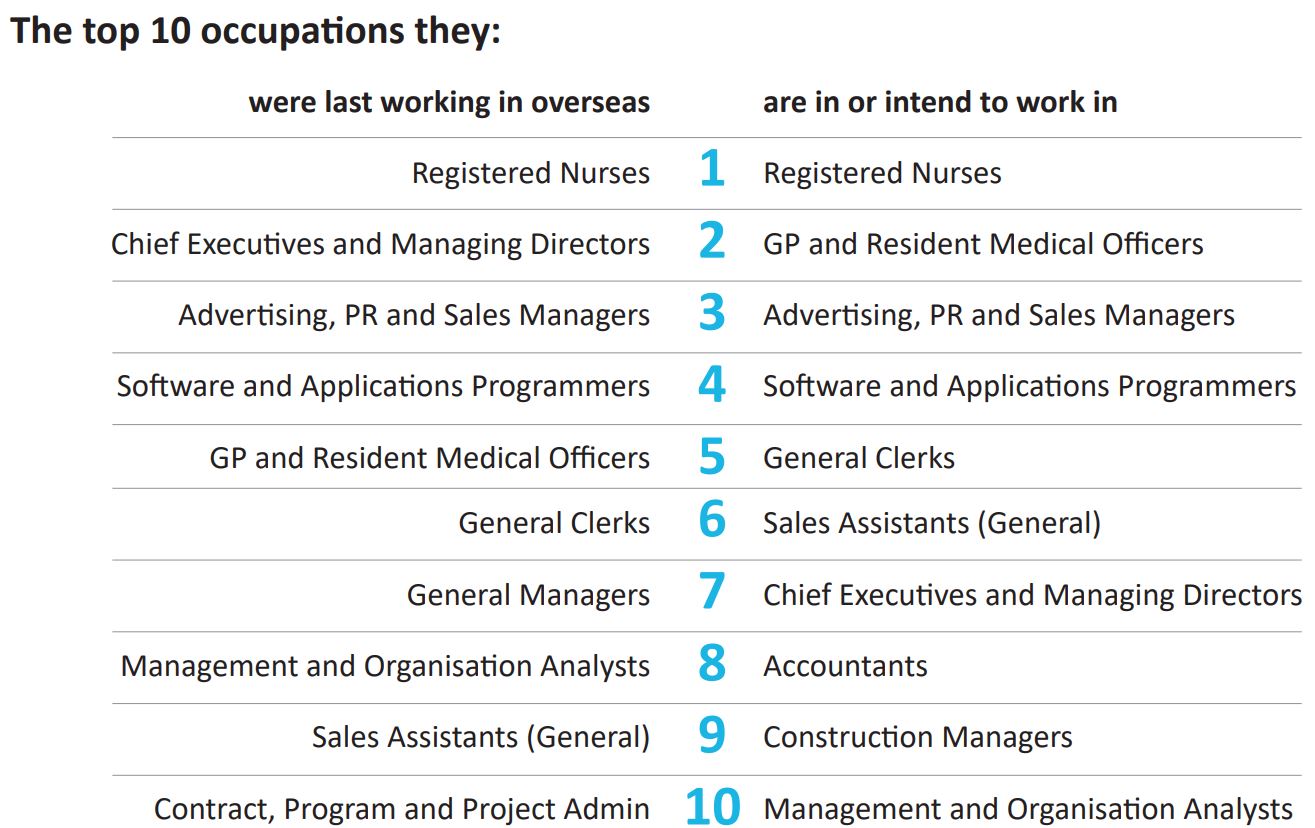 MBIE said Statistics New Zealand border arrival data had been used to weight the survey to represent the 31,508 arrivals between August 1, 2020 and January 9, 2021.
It plans to publish results for arrivals between January and April 2021 when the data becomes available.
See a two-page spread of the results here.