Surging tax collections and spending plans that haven't yet gained any momentum are resulting in enormous changes in the Crown Accounts results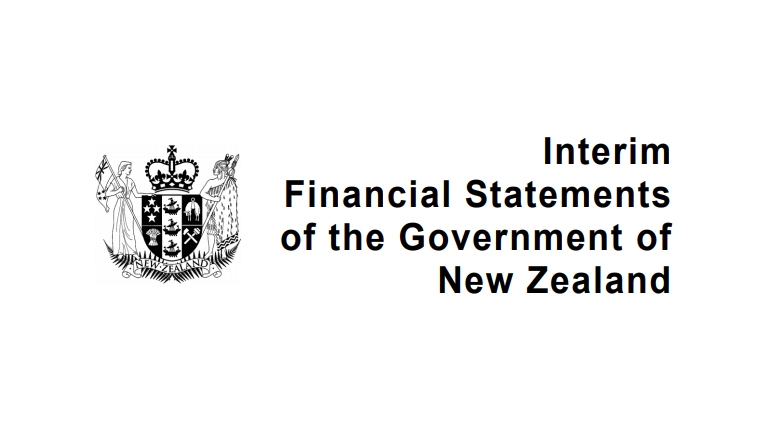 Today's (Thursday) release of the May 2021 Crown Accounts reveals some unexpected results.
For the eleven months to May 2021, the operating balance before gains and losses (OBEGAL) was a deficit of $3.644 billion and sharply lower than the $9.4 bln deficit expected in the Budget Economic and Fiscal Update (BEFU).
More dramatic is the result for the full operating balance, which records a gain of $14.7 bln vs a BEFU expectation of $6.1 bln.
The difference between these two measures is the valuation gains (or losses) on some large market portfolios the Government holds, like the NZ Super Fund, the ACC investment fund, and many others.
These are big shifts. They are likely to be as large, even larger, for the full financial year to June 2021. Last year to June 2020 the result was a $30.3 bln deficit so the turnaround is enormous. For the year to June 2019, the operating balance result was a $2.3 bln deficit. If it holds at the May 2021 level, this will be the largest operating surplus ever. On an OBEGAL basis it will be a $12 bln improvement from the pandemic-affected result last year.
Given that total Crown revenues are about $104 bln, movements in the net results at that scale can rightly be described as enormous.
The past year has been tumultuous for just about everyone in the New Zealand economy.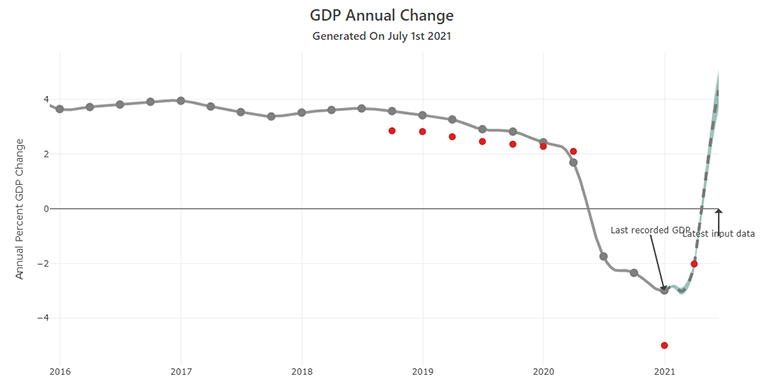 SOURCE: GDP-Live
But the government tax take from workers has hardly missed a beat. In fact it is hard to see the recession in these collections.

And GST receipts as a proxy for household spending are now at record high levels.

The unexpected rise in these two collections has meant core crown tax revenue is $4.1 bln more than expected. At the same time, Crown expenses are running $0.9 bln less than expected. Many new signature projects (mental health, housing, etc.) have not yet managed to build any momentum.