US retail sales stutter; US sentiment hit by inflation; Hong Kong in a vice; commodity prices stay high, except for food; China opens carbon trading market; UST 10yr 1.29%, oil and gold retreat; NZ$1 = 70.1 USc; TWI-5 = 73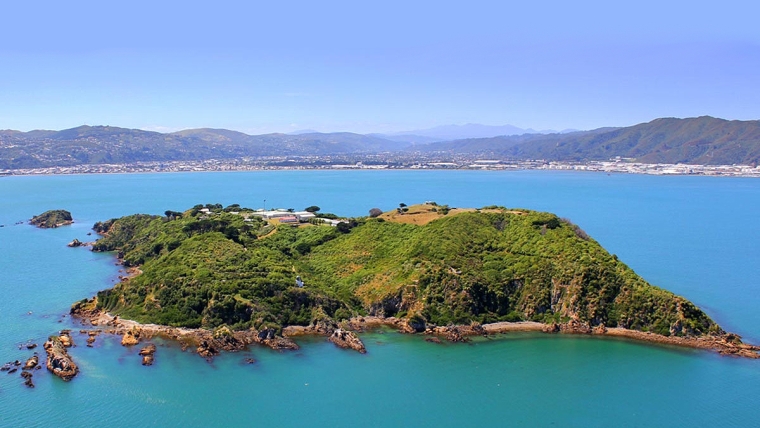 Here's our summary of key economic events overnight that affect New Zealand with news the week is ending with economic gloss fading.
US retail sales data for June was much better than expected but the May decline was revised worse, so much of the gloss was taken off the June outcome.
And the shine was well and truly dulled by the University of Michigan consumer sentiment reading for July. To be fair, this survey reported good gains in employment, but these were overwhelmed by sharply rising concerns about consumer inflation.
The US treasury reported that foreigners decreased their holdings of long-term US securities in May; net sales were -US$40.3 bln. And the same data showed that US residents also decreased their holdings of long-term foreign securities, with net sales of -$10.1 bln. While these are very small amounts, they do represent a sharp turnaround of gains exceeding +US$100 mln in April.
Hong Kong is facing a two way vice. The US is warning its firms that the CPC takeover of the city is a serious security risk for them. And Beijing is pushing ahead with trying to make Shanghai its main investment and innovation center - at the expense of Hong Kong. Beijing is giving up on it in the face of the international pressure and just going all-in on Shanghai.
And as we have noted previously, China and other countries 'encouraged' to adopt its Sinovac vaccine, are now backtracking fast. Efficacy of Sinovac is low, and not effective against the Delta variant. China's vaccine diplomacy is collapsing in the Asian and African regions.
There were 97 new cases in NSW yesterday and another 6 in Victoria. Neither levels give confidence the Trans-Tasman travel bubble will re-open anytime soon. The COVID crisis in Indonesia is getting really bad. And sadly, it is a spreading problem in all of South East Asia. (Malaysia, Philippines, Thailand, etc.)
EU inflation data was out for June, and because we had the German and French data already, it was no surprise that the +2.2% year-on-year level was as expected. But when it comes, the July levels might show what the rest of the world is showing. Still, +2.2% is relatively high for them.
The iron ore price is staying at the top of its 2021 range (Aussie supply issues may be behind that), and steel making coal is up there as well. Demand for thermal coal is rising for electricity production and to keep prices under control, China is releasing supplies from its strategic reserves. Corn and rice prices are falling modestly, but soybean prices are staying very elevated. There is another dairy auction coming up this week, and more declines look like they are ahead with WMP possibly down -3.1% and SMP down -1.0%.
The Baltic Dry Index is still high but it isn't pushing any higher.
China has opened its carbon market with the first trades at NZ$11.50/tonne. (The NZU price is NZ$47.50/tonne and the EU price is NZ$82/tonne.) But it is a start towards their net zero by 2050 goal. In contract, the coalition partner of the Australian government has declared there is a "net zero chance" Australia will adopt a net zero carbon goal.
And it is probably worth noting that nothing of substance happened at the APEC 2021 virtual meeting hosted "in Auckland". Everyone showed up virtually, but the contributions were perfunctory and meaningless. It was perhaps a good job the pandemic intervened and derailed the costly actual event.
Wall Street is lower and increasingly so as their session wears on with the S&P500 now down another -0.6%. For the week it is down -0.9%. Overnight European markets all ended about -0.5% lower in an across-the-board selloff, although the fall in London was a bit less. Yesterday, the very large Tokyo market fell another -1.0% and booked a weekly loss of -1.4%. But Hong Kong ended flat for a weekly gain of +1.2%. Shanghai ended with a -0.7% fall and making it a weekly loss of -0.2%. The ASX200 booked a small +0.2% daily rise, and a +1.0% weekly gain. On the other hand, the NZX50 Capital Index ended its Friday session flat to record a tiny -0.1% weekly dip.
The UST 10yr yield starts today at just over 1.29% and down -1 bp from this time yesterday. The US 2-10 rate curve has stayed flatter at +108 bps. Their 1-5 curve is also unchanged at +70 bps, while their 3m-10 year curve is also still at +126 bps. The Australian Govt ten year benchmark rate starts today at 1.28% and unchanged from this time yesterday. The China Govt ten year bond is at 2.97% and unchanged. The New Zealand Govt ten year is now at 1.65% and also unchanged.
The price of gold is now just on US$1811/oz which is down -US$18/oz from this time yesterday.
Oil prices have fallen back again today, again by about -US$0.50 so in the US they are now just under US$71.50/bbl, while the international Brent price is now just on US$73/bbl.
The Kiwi dollar opens today just under 70.1 USc and small rise this time yesterday. Against the Australian dollar we are +¾c higher at 94.7 AUc. Against the euro we are a little firmer at 59.3 euro cents. That means our TWI-5 starts today up at 73 and a +40 bps gain where it was a week ago.
The bitcoin price is now at US$32,018 and up +2.3% from this time on yesterday. Volatility in the past 24 hours has been low at +/- 1.9%.
The easiest place to stay up with event risk today is by following our Economic Calendar here ».