US jobs growth disappoints; US service economy expanding well; China slowdown deepens; Suga quits; Aussie retail sales shrink; UST 10yr 1.33%, oil soft and gold firm; NZ$1 = 71.7 USc; TWI-5 = 74.4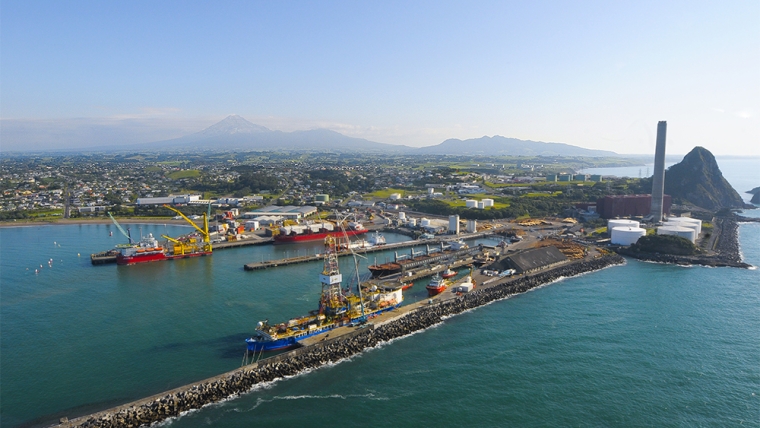 Here's our summary of key economic events overnight that affect New Zealand with news the world's largest economies are heading toward the end of 2021 in an increasingly uncertain state.
After adding 1 mln new jobs in July on top of a similar strong gain in June, and an expectation that August would add +750,000, the American non-farm payrolls report disappointed everyone. Only +235,000 new jobs were added in August, apparently because employers are looking at the spreading Delta pandemic with concern. This means that still a net -5.3 mln jobs haven't been recovered since the start of that pandemic.
One reason hiring hesitancy is being blamed on Delta is that wage rises remain strong. Holding on to existing workers is now the priority if there is to be a bumpy road ahead. Average earnings are up +4.3%, both on an hourly and a weekly basis. That might be good, but it is less that their CPI. Inflation is corrosive now. And see this.
This weak jobs report does throw some uncertainty on whether the Fed will taper this year or not. The Fed's balance sheet has risen slightly to a new record high of US$8.3 tln (36% og FDP) but the amount of cash institutions want to park at the Fed in its reverser repo operations seems to have topped out and is falling now (to US$1 tln, or 4.4% of GDP).
The view on their giant service economy is mixed. The widely-watched ISM services PMI reported a fast expansion although growing slower. The internationally benchmarked Markit one also reported a good expansion, but at a much more modest level and slowing quickly.
Just a reminder that this is a long holiday weekend in both the US and Canada, their Labor Day weekend (Labour Day in Canada!), signaling the end of their summer holiday season. If you are an investor and "sold in May, and went away", then this is is when you return to the markets. Volumes will rise from here.
China is on its way back from its summer holidays too, But not to an expanding economy. The private Caixin PMI for their services sector was very weak, contracting at a faster rate. It's now at a 20 month low. New order levels retreated. This is lower than the official version which also signaled a sharp retreat, confirming not only a loss of momentum, but an outright contraction in their service economy.
China's heavy truck sales plunged in August, down almost -20% from July, and down more than -50% from August 2020. Excavator sales fell sharply too. Recovery seems to depend on new Beijing stimulus.
The iron ore price is ended week at roughly the same level it was at the end of the past two week - sharply lower than its peak seven weeks ago, but not falling any more. It is back at 2014 levels, although in between it fell -70% (in late 2015) and rose +60% in (mid 2021).
In Japan, Prime Minister Suga said he won't seek re-election as ruling-party leader, effectively ending his term after just a year.
EU retail sales in July were another market disappointment reported overnight. A flat result was expected, but a sharpish fall was reported, down -2.3% from the prior month. Instead of being up +5.4% year-on-year as they were in June, they are now only up +3.1% year-on-year in July.
In Russia, their central bank is looking at the rise in inflation with alarm. Like all emerging economies, rising global interest rates will corrode any gains they are making from rising commodity prices, capital will withdraw, their currencies will fall, and the huge debts they have racked up will still be payable in US dollar terms. It is not something they are looking forward to.
Australian retail sales retreated -2.9% in July from the same month in 2020, sucked lower by the NSW lockdown. June's results were also negative, dropped by Victoria's lockdown, so the recent trend isn't positive. New Zealand will be the same of course.
And labour shortages in rural Australia threaten their harvests. Farmers preparing for massive harvest and hoping to cash in on strong international demand can't find workers as state and federal leaders squabble over border openings and the vaccination rollout.
And staying in Australia, there were another 1431 new community cases in NSW today with another 1250 not assigned to known clusters, so they remain completely out of control. They now have 21,239 locally acquired cases. Victoria is reporting another 176 new cases today, so it is bad there too. Queensland is now reporting zero new cases. The ACT has 18 new cases. Overall in Australia, more than 36% of eligible Aussies are fully vaccinated, plus 25% have now had one shot so far.
Wall Street's Friday session has struggled to find direction after the jobs report but the S&P500 up a minor +0.1% in afternoon trade. Overnight, European markets were lower by an average of -0.7%, led down by Paris's -1.1% fall. Frankfurt and London's -0.4% fall loos minor by comparison. Yesterday, Tokyo closed up a very strong +2.1% with a late surge and it ended the week with a stellar +4.5% leap. Hong Kong closed down however by -0.7% but that embeds a weekly rise of +2.0%. Shanghai closed down -0.4% embedding their weekly gain of +1.3%. The ASX200 ended its session up +0.5% but that was all it gained for the week. The NZX50 ended its Friday session flat, but for the week it was up +1.8%.
The UST 10yr yield opens today at just under 1.33% which is up +3 bps from this time yesterday. The US 2-10 rate curve is now at +111 bps and +3 bps steeper. Their 1-5 curve is little-changed at +72 bps, while their 3m-10 year curve is +4 bps steeper at +129 bps. The Australian Govt ten year benchmark rate starts today at 1.26% and up +5 bps. The China Govt ten year bond is at 2.85% and unchanged. The New Zealand Govt ten year is now at 1.85% and up another +2 bps and back to levels last seen in May.
The price of gold is firmer today and up by +US$20 from this time yesterday, now at US$1830/oz. For the week, that is a +2.4% rise and a two month high.
Oil prices have fallen -US$1 today so in the US they are now just on US$69/bbl, while the international Brent price has dipped a bit less to just on US$72.50/bbl.
We should also note that the NZ carbon price surged up to over NZ$60/NZU yesterday. See this.
The Kiwi dollar opens today firmer yet again, up +½c to be just on 71.7 USc and its highest since mid-June. Against the Australian dollar we are unchanged at 96.1 AUc. Against the euro we are firmer too at 60.3 euro cents. That means our TWI-5 starts today at just on 74.4 and above the 72-74 range of the past ten months.
The bitcoin price has risen +2.2% from this time yesterday to US$50.395 and its highest in 16 weeks. Volatility in the past 24 hours has been moderate at just over +/- 2.8%.
The easiest place to stay up with event risk today is by following our Economic Calendar here ».