Parts of Waikato to go into Level 3 lockdown for 5 days; 2 cases in the region yet to be linked to Auckland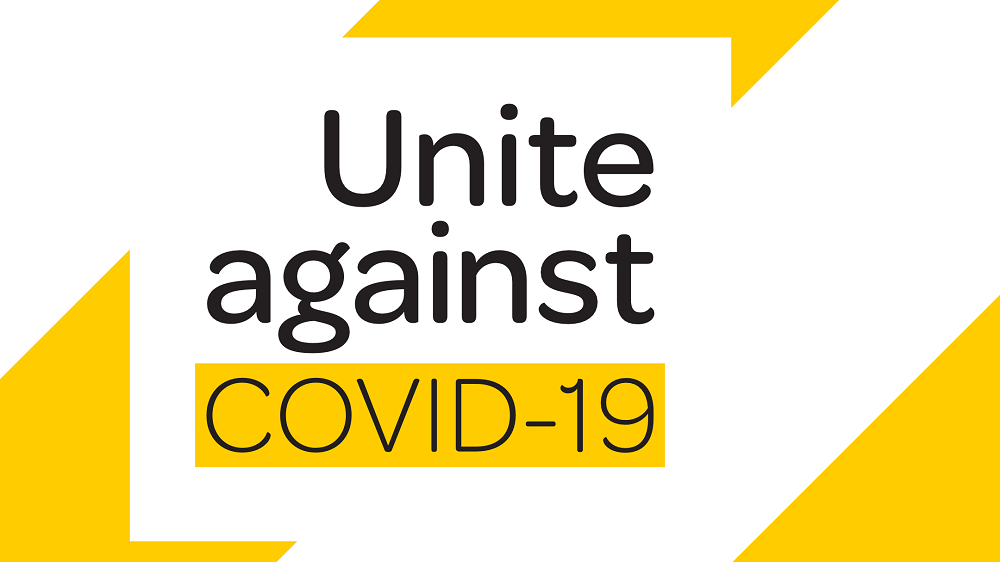 Parts of Waikato, including Raglan, Te Kauwhata, Huntly, Ngāruawāhia and Hamilton City, will go into Level 3 lockdown for five days from 11:59pm on Sunday.
The restrictions are being implemented following two new cases being found in the region - one in Hamilton East and one in Raglan.
The cases are linked to each other. However, they haven't yet been linked to the Auckland outbreak. The cases are unvaccinated and in their 40s and 50s. 
Additionally, there are 32 new cases to report in Auckland. Fifteen of these cases are unlinked.
One of the cases is an Auckland-based truck driver who travelled to Palmerston North for work.
The hours worked by the driver means their contact with other people is limited.
Nationwide, 79% of over-12s have had their first dose of the vaccine. That portion is higher in Auckland at nearly 84%.
There are still 887,000 eligible New Zealanders who haven't been vaccinated. 
Prime Minister Jacinda Ardern said Cabinet would consider alert levels for Auckland on Monday independently of the Waikato situation. She said moving Auckland back to Level 4 was off the cards.  
Monday's alert level update will be done at 4pm. 
Waikato cases
The case in Raglan is self-isolating at this stage and will be moved to a quarantine facility. The Waikato District Health Board is today carrying out further interviews with this person.
This case was tested on 1 October after feeling unwell. Their infectious period is determined to be from 27 September.
This person has three household contacts who are also isolating.
The second case is a known contact of the Raglan case and was tested after becoming unwell. This person, who lives in Hamilton, was transferred to Waikato Hospital where they are being treated for Covid-19-related symptoms.
Their household contacts are self-isolating.
A pop-up testing centre will be operating at the Raglan Rugby Grounds car park on Cross Street from midday and anyone in Raglan with symptoms is urged to get a test today.
The testing centres at the Founders Theatre car park in Hamilton CBD will have additional capacity added today and a pop-up centre at the Claudelands Event Centre will be set up. 
There are also walk-in vaccinations available in Hamilton today at the super-site at Te Awa -The Base, as well as other sites around the city.
A number of exposure events for both cases are in the process of being worked through by public health staff. Any that are locations of interest will be listed on the Ministry of Health website.
Truck driver
Coming back to the truck driver, the case was detected in a routine surveillance test which was done in Auckland on Friday, and which returned a positive result on Saturday.
The person has been tested regularly, as required for essential workers travelling out of Auckland, and had previously returned a negative test result on September 24. The person's infectious period is determined to be from September 28.
As per surveillance testing protocol, essential workers who are permitted to cross Auckland's boundaries are not required to self-isolate until they return a negative test result, as they undergo regular tests.
The person is currently isolating at a facility in Palmerston North.
Auckland Regional Public Health Service has completed its initial interview with the person. Whole genome sequencing is underway.
Two household contacts have been identified and are self-isolating.
A small number of exposure events are in the process of being worked through by public health staff.  Any that are locations of interest will be listed on the Ministry of Health website.
Non-citizens arriving from overseas will need to be fully vaccinated 
Separately, Covid-19 Response Minister Chris Hipkins announced non-New Zealand citizens arriving in New Zealand will need to be fully vaccinated from November 1.
The requirement is for air travellers aged 17 and over.
Travellers will be required to declare their vaccination status when registering with the Managed Isolation Allocation System, as well as presenting proof of vaccination or a relevant exemption to their airline and to Customs officers once they land.  
The Covid-19 Technical Advisory Group has recommended that a full course of any of the 22 COVID-19 vaccines approved by a government or approval authority, with the last dose being at least 14 days before arrival, will be acceptable at this stage. Guidance will be prepared on what will qualify as evidence of a vaccination or an exemption.   
"Most people coming to New Zealand tell us they are already vaccinated. This requirement makes it formal and will provide an extra layer of protection at the border," Hipkins said.
"It will work well alongside the announcement today that everyone on board an Air New Zealand aircraft travelling internationally will need to be fully vaccinated from February 2022."
Everybody arriving will still be required to complete 14 days in Managed Isolation and Quarantine, and all travellers except those from exempt locations will still need to have evidence of a negative Covid-19 test result from an accredited laboratory within 72 hours of their first scheduled international flight. 
"This requirement will be an interim measure while development continues on the traveller health declaration system, which will introduce the ability to digitally verify the vaccination status of people arriving into New Zealand," Hipkins said.
Those subject to the requirement who fail to present proof of vaccination may be subject to an infringement notice under the Covid-19 Public Health Response Amendment Act 2020, which under a Bill currently before the House would see infringements carrying a maximum fine of $4000.
The requirement will not apply to New Zealand citizens, children under the age of 17, and those who are unable to be vaccinated for medical reasons. 
RSE workers coming to NZ as part of the one-way QFT arrangement with Samoa, Tonga, and Vanuatu will also be exempt due to existing vaccination requirements, as will refugees. There will also be a process to seek exemptions from the Director General of Health on humanitarian grounds, or where people travelling with New Zealand citizens have not had the opportunity to be vaccinated within the timeframes. 
Latest case data
Below is the latest from the Ministry of Health. Note the second Waikato case hasn't been included in the table below because it was found outside of the Ministry's reporting period. So, including this case, there are actually 34 new cases. 
| | |
| --- | --- |
| Cases |   |
| Number of new community cases | 33 |
| Number of new cases identified at the border | Zero |
| Location of new community cases | Auckland (32), Waikato (1) |
| Location of community cases (total) | Auckland (including four cases in Upper Hauraki; all of whom are in the same household) 1,309 (1,061 of whom have recovered); Waikato 2; Wellington 17 (all of whom have recovered) |
| Number of community cases (total) | 1,328 (in current community outbreak) |
| Cases infectious in the community | Fourteen of yesterday's 27 cases have exposure events |
| Cases in isolation throughout the period they were infectious | Thirteen of yesterday's 27 cases |
| Cases epidemiologically linked | Eighteen of today's 33 cases. |
| Cases to be epidemiologically linked | Fifteen of today's 33 cases. Investigations are continuing to determine a link. |
| Cases epidemiologically linked (total) | 1,283 (in the current cluster) (23 unlinked from the past fortnight). |
| Number of sub-clusters | 15 epidemiologically linked subclusters. Of these, six are active, two are contained and seven are dormant. There are 14 epidemiologically unlinked subclusters. Of these, five are active, one is contained and eight are dormant. |
| Cases in hospital | 26 (total): North Shore (3); Middlemore (13); Auckland (9); Waikato (1) |
| Cases in ICU or HDU | Three |
| Confirmed cases (total) | 3,995 since pandemic began |
| Historical cases, since 1 Jan 2021 (total) | 163 out of 2,178 since 1 Jan 2021 |
| Contacts |   |
| Number of active contacts being managed (total): | 985 |
| Percentage who have received an outbound call from contact tracers (to confirm testing and isolation requirements) | 80% |
| Percentage with at least one test result | 72% |
| Locations of interest |   |
| Locations of interest (total) | 100 (as at 9am 3 October) |
| Tests |   |
| Number of tests (total) | 3,436,459 |
| Number of tests total (last 24 hours) | 16,915 |
| Tests processed in Auckland (last 24 hours) | 7,880 |
| Tests rolling average (last 7 days) | 15,261 |
| Testing centres in Auckland | 19 |
| Wastewater |   |
| Wastewater detections | No unexpected detections in the last 24 hours |
| COVID-19 vaccine update |   |
| Vaccines administered to date (total) | 5,319,381; 1st doses: 3,321,136; 2nd doses: 1,998,245 |
| Vaccines administered yesterday (total) | 50,067; 1st doses: 12,776; 2nd doses: 37,291 |
| Māori | 1st doses: 322,523; 2nd doses: 175,905 |
| Pacific Peoples | 1st doses: 208,390; 2nd doses: 124,358 |
| Vaccines administered to Auckland residents to date (total) | 1,937,898: 1st doses: 1,203,152 (84%); 2nd doses: 734,746 (51%) |
| Vaccines administered to Auckland residents yesterday (total) | 21,567: 1st doses: 4,554; 2nd doses: 17,013 |
| NZ COVID-19 tracer |   |
| Registered users (total) | 3,267,858 |
| Poster scans (total) | 402,783,558 |
| Manual diary entries (total) | 17,446,244 |
| Poster scans in 24 hours to midday yesterday | 2,593,401 |