Weaker migration seen softening housing market support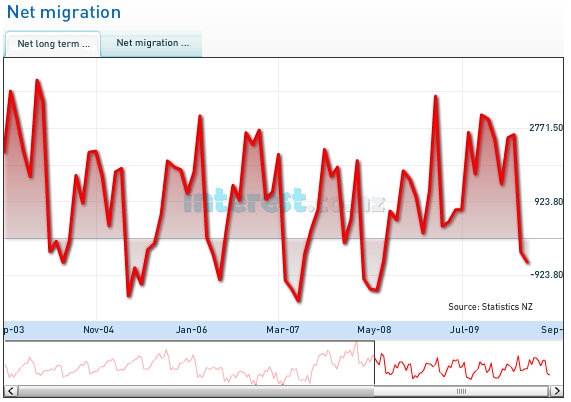 A net 770 migrants arrived in New Zealand during April with ASB economist Jane Turner suggesting the inflow is likely to slow, helping to ease housing demand, as greater numbers of people shift to Australia.
Statistics New Zealand said the number of people immigrating to New Zealand exceeded those emigrating by 19,954 in the 12 months to April.  That's down from a  peak of 22,600 in January.
Turner said she expected the annual inflow of net migrants to continue slowing with departures recovering, especially to Australia. "Stronger employment growth and a firmer labour market in Australia, relative to New Zealand, will continue to attract New Zealanders across the Tasman over the next year."
The net outflow to Australia was 14,800 in the year to April, less than half the 32,000 people who moved there in the year to April 2009. And the net outflow of New Zealand citizens was 12,500, the lowest in an April year since 1995.
Meanwhile, the weakening net migration trend was likely to reduce support for the housing market over the next 18 months. "This comes at a time when other fundamentals are weakening, such as rising interest rates.  In addition, yesterday's Budget included changes to tax policy on housing and will also reduce demand for housing at the margin," Turner added.
That said, she suggested the impact of all these factors to be relatively muted, with house prices probably giving back some of the gains made during the spring recovery.