Number of Kiwis crossing the ditch on the rise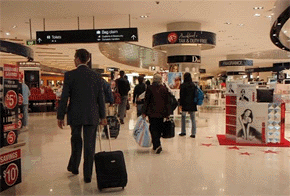 The number of New Zealanders moving permanently to Australia rose in the year to May, the first annualised increase since December 2008.
(Update adds ASB economist Jane Turner's comments, more detail).
Statistics New Zealand said today 15,200 people left for Australia in the year to May, up from 14,800 in the year to April.
The May year results stem from 31,000 permanent departures to Australia, and 15,700 arrivals from Australia. At 26,800, almost nine in every 10 permanent departures to Australia were New Zealand citizens.
The May year figure was, however, well down from 30,500 net departures in the year to May 2009.
ASB economist Jane Turner noted large fluctuations in net migration put pressure on the housing market.
"If net migration continued to ease and started to record net outflows, it could potentially be destabilising for house prices – particularly if it occurred at a time when other fundamentals for housing demand are also reducing support (i.e. rising interest rates)," Turner said.
"Although net migration has slowed in the past two months much faster than anticipated, we continue to expect the annual flow to around 10,000 per annum, similar to the RBNZ's outlook. For now, the RBNZ is likely to be comfortable with the subdued net migration and housing outlook.  However, given the recent weakness in net migration inflow, the RBNZ may watch developments in this area very closely over the next few months."
Total net migration for the month of May, on a seasonally adjusted basis was 250. May permanent and long term arrivals fell 2.5% on a seasonally adjusted basis with departures up 5.5%. Annual net migration for the May year was 17,967.