PGG Wrightson Finance bondholders back 12-month rollover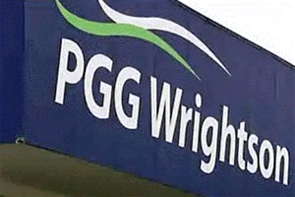 PGG Wrightson Finance says it has secured support from bondholders holding NZ$100 million worth of NZX listed bonds to extend the maturity of the bonds for one year, meaning they'll now mature on October 8, 2011.
Mark Darrow, the rural lender's CEO, said nearly 90% of bondholders voted in favour of the proposal, well over the required 75%, at a bondholders meeting in Christchurch today. The meeting had been reconvenied after PGG Wrightson Finance failed last month to get a quorum, either to the meeting in person or by proxy, for the meeting.
Under the extension the bonds will continue to pay interest of 8.25% per annum.
 "The vote represents a firm endorsement by bondholders that a very attractive return for a Crown guaranteed security is a straight-forward and favourable proposal," Darrow said.
"Having an on-going bond programme is part of our diversified funding approach, which we will look to continue going forward. Our debenture programme has also seen exceptional support so far this year, growing month-on-month and achieving record reinvestment rates over the last six months."
The vote will allow PGG Wrightson Finance to amend its Bond Trust Deed and the conditions attached to the bonds. Although company had previously indicated its interest in extending the maturity date of the bonds, changes to the Crown Retail Deposit Guarantee Scheme meant bondholder approval was needed through an Extraordinary Resolution.
PGG Wrightson Finance is covered by the initial Crown retail deposit guarantee scheme which runs till October 12, and the extended scheme, which runs from October 12 till December 31, 2011.
Darrow said the rural lender would confirm the decision to extend the maturity date of the bonds within the next few days with Forsyth Barr hired as lead manager for the extension.
Also see: Double Shot interview with Mark Darrow.