Veda Advantage sees 'massive' deterioration in overdue debts; points to 'fundamental shift' in approach to debt and spending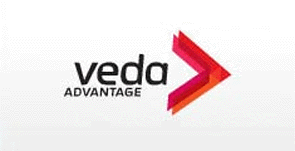 Veda Advantage sees 'massive' deterioration in overdue debts; points to 'fundamental shift' in approach to debt and spending
Veda Advantage, New Zealand's largest credit checking firm, has reported what it calls a massive hike in consumer debt defaults and that about half of New Zealand's companies face outstanding debts.
VedaAdvantage said it was seeing a fundamental shift in New Zealanders' attitudes to debt and spending, with more credit pain to come.
"There is no doubt that we are witnessing a fundamental shift in the economy with consumers exercising caution and opting to save, as observed by Finance Minister Hon Bill English and the Reserve Bank of New Zealand," said Veda Advantage Managing Director John Roberts.
Prime Minister John Key commented yesterday that the economy had slowed because more people were saving. See the full story here.
"Our statistics show there is a lot more pain to come, but the big question is whether the swing to caution has gone too far making the economy slower, tighter and tougher for everyone," Roberts said.
Consumer defaults rose 17.95% for the first nine months of 2010, Veda Advanatage said, adding defaults in the same period a year ago had been falling.
Providers of goods and services list unpaid/overdue bills with Veda Advantage when individuals or companies have failed to pay after 30 days.
Baby Boomers leading defaulters
It said Baby Boomers were 'leading the default pack.' Baby Boomer defaults rose 20.90$ with Gen X close behind on 19.42% and Gen Y on 15.34% percent.
"Tens of thousands of New Zealanders are finding they just can't pay their bills, they are going into arrears and then finding their credit record is affected – defaults stay on credit reports for five years and will have a huge negative impact for anyone trying to obtain credit during that time," Roberts said.
Veda Advantage's Positive Trade Commercial Bureau showed 336,716 companies had outstanding debt, which represented about half the country's trading companies.
"The most concerning aspect of this data is that NZ$12.2 million of this debt is overdue by 90-120 days," Roberts said.
"At this point these debts are likely to be written-off, which will have a severe impact on creditors and ultimately serve as a further negative impact on business, business returns and the wider economy," he said.
VedaAdvantage said it was also seeing consumer resistance to credit cards with applications for the nine months to September 2010 down 13.53% on the same period last year.
Applications in September were down 21.55% from a year ago with Baby Boomers applications down 24.53% and Gen X applications down 25.24%.