Harcourts sees evidence of property market pickup in early November after very slow September and October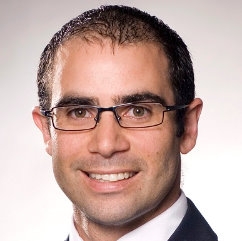 Real estate agency group Harcourts has reported the property market was subdued in September and October.
But it said it was seeing signs of a pickup early in November after tax cuts and an improvement in housing affordability.
See its full MarketWatch report for November here, including details of sales numbers and average prices.
Here is the full release below from Harcourts:
The New Zealand real estate market has continued to remain subdued in the past two months, but a lift is expected according to Harcourts New Zealand CEO Hayden Duncan.

"Traditionally there is a lift in the market with the onset of Spring and while there were indications a rebound would occur as usual this year, our latest figures show the increase in listings and buyer enquiry has yet to result in a rise in sales to the expected levels," Mr Duncan says.

"In fact as the latest figures released in Harcourts MarketWatch newsletter show, the volume of written sales recorded in October by Harcourts – which is New Zealand's largest real estate group - was well down on the same month last year, reflecting the figures released by the Real Estate Institute of New Zealand recently which showed the lowest October volume of settled sales since their records began in 1992."

Mr Duncan says according to Harcourts' data values have continued to strengthen on the whole however, while the figures released by REINZ showed the national median was holding at $350,000.

"The earthquake-affected Christchurch market is an exception, but it has out-performed the early predications and is expected to continue to pick up." Mr Duncan says while September and October have been disappointing, a lift in activity is expected to be evident in the November and December statistics. "These months are both typically quite busy in the real estate market as people look to move in time to maximise their enjoyment of the summer months in their new homes.

"We definitely believe there is some pent-up demand and with income tax cuts having come into effect and interest rates remaining low affordability has improved so we would expect a lift in sales. Certainly our early November figures and anecdotal feedback suggest activity has increased."
(Updated with link to full Harcourts MarketWatch report for November)