Teens and Kiwisaver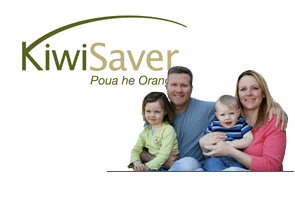 by Diana Clement
Depending on how full your cup is, Kiwisaver for teenagers is an opportunity not to be missed, or a rip-off.
Kiwisaver a rip-off for teens?
Those who fall into the rip-off category concentrate on the downsides.
One such downside is that teens' investments may be eroding away thanks to the impact of the Kiwisaver fund managers' charges. Unlike adults, there is no annual fee subsidy for teens until they reach the age of 18. 
The under 18s are also treated differently by the Kiwisaver rules in these ways:
• There is no government subsidy for their contributions, so their money isn't doubling instantly as it does with adults
• They aren't enrolled automatically in Kiwisaver when they start a part or full-time job
• Employers don't have to contribute.
People who concentrate on the negatives often don't trust of the government and the Inland Revenue Department (IRD). They also point out that Kiwisaver savings are inaccessible, which is true, but ironically one of the points of a retirement savings vehicles.
The upside.
It's not all bad. More than 280,000 young people are signed up already. Some of the advantages of joining for teens are:
• They get a $1,000 kick start. That's a king's ransom for some young people
• They might catch the savings bug
• It teaches them the power of compound interest and helps give them an interest in saving and investment
• The first home deposit subsidy, which offers up to $5,000 (or $10,000 for a couple) for nothing, incentivises teens to save for their first home or apartment. This is more real than saving towards a retirement they can't imagine
• Signing teens or children up gets them past the 12 month barrier, meaning they can take contributions holidays later
• That 18th birthday will come around fast, and with it, the annual member tax credit of $1,040 a year will kick in along with compulsory employer contributions.
What if the teens object?
Teens are fickle beasts and many will refuse to do something simply because the old farts (their parents) suggest it. So what does a parent do?
• Financial commentator Mary Holm says to sign them up anyway. Otherwise, I say, when they get over the hormone-induced nightmare years they might be mad with you for not snaring the $1,000 for them. There's no guarantee the government will offer this juicy incentive forever.
• Another tip from Holm is that 2% of a part-time income isn't much. If the teens refuse to contribute, parents can raise their allowance by a few dollars to cover the cost. Over time the teens might see the benefit and take the responsibility on themselves.
Retirement is closer than you think
Most teens can't imagine reaching the grand old age of 30, let alone retirement age. Getting them into the long term savings habit bit by bit isn't a bad thing. Too many Kiwis in their 40s or even 50s are staring down the barrel of living on government superannuation alone in their golden years.
Finally, like Aussies with their super funds, Kiwisavers should soon start to see their Kiwisaver funds grow to a tidy sum. This can be a real eye opener and turning point for young people, which helps get them on the investment straight and narrow.
Links
IRD: KiwiSaver: A guide for children and young people
http://www.ird.govt.nz/forms-guides/title/forms-k/ks33-guide-ks-child-young-people.html?id=righttabs
Dumb excuses for not joining Kiwisaver
https://www.interest.co.nz/opinion/dumb-excuses-not-joining-kiwisaver
Kiwisaver, should we or shouldn't we
http://www.trademe.co.nz/Community/MessageBoard/Messages.aspx?id=467679&p=1&topic=5
Kiwisaver news from interest.co.nz
https://www.interest.co.nz/search/node/Kiwisaver
Many good reasons to become a KiwiSaver
http://www.stuff.co.nz/business/money/4328777/Many-good-reasons-to-become-a-KiwiSaver
Is Kiwisaver right for you?
http://www.kiwisaver.govt.nz/new/situation/ks-situation-index.html