Why five directors of failed carpet maker Feltex are still in the gun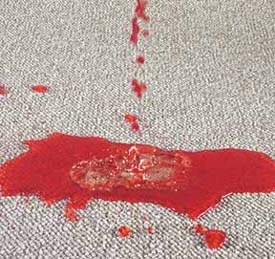 By Gareth Vaughan
Five former directors of sharemarket disaster Feltex remain "partly culpable" for the company's failure to disclose a breach of its ANZ loans despite being cleared of Registrar of Companies charges under the Financial Reporting Act, the failed carpet maker's liquidator McDonald Vague says.
Furthermore, in an amended statement of claim for a case set down for a three week trial in the High Court at Auckland from May 16, McDonald Vague says the directors put their own interests as significant Feltex shareholders ahead of the interests of the company itself and its creditors.
The liquidator's claims against ex-Feltex chairman Tim Saunders, former CEO Peter Thomas, and ex-directors Peter Hunter, Michael Feeney, and John Hagen (the former chairman of both Deloitte and the Accounting Standards Review Board), seek about NZ$38 million in damages.
Next month's court hearing comes after the same five directors successfully defended a case, also related to the banking covenant breach, brought by Registrar of Companies Neville Harris. In that case the blame for the breach was placed at the feet of Feltex's auditor, Ernst & Young, with the judge going as far as saying there was "overwhelming evidence" the five were "all honest men" who conducted themselves at all times with "unimpeachable integrity."
Failure to disclose key information alleged
McDonald Vague says that although it accepts Ernst & Young was "negligent" in preparing Feltex's financial statements as the company transitioned to new International Financial Reporting Standards, the directors are still "partly" culpable for losses to Feltex. This is because they had already failed to disclose a significant expected fall in Feltex's earnings, the forecast covenant breach, and ANZ increasing the interest rates on Feltex's loans.
Feltex was tipped into receivership in September 2006 when an exasperated ANZ Banking Group, which was owed A$119.5 million, lost patience, pulled the plug and appointed McGrathNicol receiver. McGrathNicol's most recent report notes the ANZ has been reimbursed to the tune of A$116.6 million leaving just A$2.9 million plus accrued interest outstanding.
Feltex's receivership came just 27 months after the group's NZ$1.70-a-share, NZ$254 million initial public offering on the sharemarket in June 2004 when private equity group Credit Suisse First Boston Asian Merchant Partners sold out. Feltex's predominantly "ma and pa" retail shareholders lost everything. McDonald Vague was appointed liquidator on December 13, 2006.
The latest liquidator's report says shareholder claims against Feltex for continuous disclosure breaches, amounting to about NZ$9 million, should qualify for compensation although this could change and the outcome of the case against the directors could effect this.
Among other things McDonald Vague alleges reckless trading, that the directors failed to act in the best interests of Feltex, and failed to comply with the continuous disclosure requirements of the Securities Markets Act. The five deny any wrongdoing.
In breach of continuous disclosure rules 'for 10 months'
McDonald Vague says Feltex was in breach of sharemarket continuous disclosure rules for 10 months, from August 23, 2005 until June 23, 2006, when the board finally disclosed a breach of its ANZ loan terms. The directors deny this.
The board adopted a budget for the July 1, 2005 to June 30, 2006 year on August 23, 2005. This forecast a "material" deterioration in earnings before interest and tax and implied the company would breach its financial covenants with ANZ at December 31, 2005, the liquidator says, and should have been disclosed via sharemarket operator NZX. The directors acknowledge that a performance in line with the 2006 budget would have seen the covenants breached.
Then on August 24, 2005 the ANZ was given the right to annually review all of Feltex's loan facilities, conduct a review on or about November 30, 2005, and declare all sums due and payable with 30 days notice if it chose to do so. The bank also hiked its annual interest rates for Feltex's five loans by between 90 basis points and 130 basis points. McDonald Vague says this also ought to have been disclosed to NZX which the directors deny. No renegotiation of the covenants or waiver had been agreed or received by January 1, 2006.
However, the directors say they had "written and oral" assurances, between August and November 2005, that ANZ was "fully supportive" of Feltex, would continue to support it and take no action on the forecast covenant breach. They say a waiver to the breach was granted in writing on May 8, 2006.
When the banking covenant breach was finally disclosed to the sharemarket on June 23, 2006, the directors say the disclosure was made only because ANZ had told it on June 22 that the earlier waiver of the breach had been terminated.
'Non-current' debts should have been 'current'
The directors don't deny that Feltex's financial statements for the half-year to December 31, 2005 - issued on February 20, 2006 - recorded its ANZ debts as non-current when they should have been recorded as current, meaning the money owed was due for repayment within 12 months. And nor do they deny that the financial statements didn't record Feltex had an un-remedied covenant breach with ANZ when this should have been noted.
In his case, Harris alleged the five ex-Feltex directors breached the Financial Reporting Act because the company's unaudited financial statements for the six months to December 31, 2005 did not correctly state the current status of the ANZ loan, or disclose that terms of this lending had been breached by Feltex.
Harris' action came after a Securities Commission inquiry into Feltex. Released in October 2007 it concluded that; Feltex failed to disclose certain material information to the market concerning changes to its banking facility agreement with ANZ in October 2005; Feltex failed to disclose the breach of its banking covenants and did not properly classify its debt in its December 31, 2005 half-year financial statements; and the work undertaken by Feltex's auditor Ernst & Young in its review of Feltex's December 31, 2005 half-year financial statements failed to meet the required standards.
Despite the directors' acknowledging they had breached the Financial Reporting Act, the Act provides a defense if the directors prove they took all reasonable steps to comply. After evidence from the directors, ANZ staff, and Ernst & Young, Judge Jan Doogue ruled the five had established this defense, and acquitted them last August. Harris decided not to appeal. However, the Crown is appealing against a ruling that the taxpayer has to stump up for NZ$925,000 worth of costs the five ex-directors accumulated in defending the criminal charges.
Ernst & Young 'negligent'
McDonald Vague, meanwhile, accepts that Ernst & Young as Feltex's auditor was "negligent" in its preparation of the company's financial statements in that it failed to identify and record that the debt to ANZ was current and that Feltex was in breach of its banking covenants. "Some" reduction in compensation and culpability of the directors is therefore justified. However, the liquidator says, they remain "partly" culpable for losses to Feltex.
This is because they had already failed to disclose the forecast results, forecast covenant breach, and increased interest rates on the loans and the market was therefore already being misled by the directors' "failings." Furthermore, they failed to specifically ask Ernst & Young whether the covenant breach had any implications for the financial statements. The directors deny this saying  they took "all reasonable and proper" steps to ensure the financial statements complied with the law.
'The directors put their own interests first'
McDonald Vague says the directors actions ultimately meant a deal struck by Australian rival Godfrey Hirst to pluck the stricken Feltex out of receivership on October 20, 2006 was materially worse than a deal reached with Godfrey Hirst in August 2006, which collapsed when the directors allowed Sleepyhead owners Craig and Graeme Turner to do due diligence on Feltex ahead of a potential offer of their own. McDonald Vague says this breached the terms of an agreement with Godfrey Hirst. The Melbourne-based Godfrey Hirst withdrew its offer in September 2006 - before returning with the new offer in October - saying it didn't want to enter a bidding war with the Turners.
The directors have argued that their legal advice, from Bell Gully and Alan Galbraith QC, was that they were obliged to let the Turners look at Feltex's books because there was a credible possibility they would ultimately lodge an offer superior to Godfrey Hirst's.
However, McDonald Vague rejects this.
"The directors ignored or placed no sensible weight on the fact that the Turners had previously expressed 'serious' or 'genuine' interest in putting a proposal to invest in Feltex, but had not proceeded to even put an offer," McDonald Vague says.
The liquidator argues that the directors decision, to give the Turners access to Feltex's books, gave precedence to shareholders over Feltex's creditors, notably the ANZ. Furthermore "the directors each were significant shareholders in Feltex and they put their own interests ahead of the interests of Feltex and its creditors."
The directors deny this.
Chunky shareholdings
Thomas held 539,440 shares, although the defendants say he was the sole director not to support the decision to allow the Turner due diligence, Saunders held 550,000 shares, Hunter held 288,441 shares, Feeney had 239,981 shares, and Hagen had 100,000.
"In the circumstances that prevailed at the time, advancing the interests of the ANZ as principal creditor was paramount to be acting in the best interests of Feltex and they failed to do so," the liquidator says. "The directors wanted to preserve a 'blue skies' opportunity for shareholders in the hope that the future may see the company turn around. This sentiment was based in hope and not supported by the facts."
In comparison to the August 2006 deal, where Godfrey Hirst agreed to pay NZ$141.8 million for Feltex, the October 2006 NZ$129 million purchase from McGrathNicol saw the Australian group jettison NZ$5 million worth of liabilities owed to Feltex's trade creditors, take over the cost of only 625, or about half, Feltex's staff, leave ANZ with a NZ$14 million shortfall, saw staff lose out on NZ$523,204 worth of pay, and meant NZ$17.9 million, or 12 cents per share, was lost to shareholders, or alternatively A$7.5 million (NZ$10.2 million) which ANZ had agreed to subordinate behind a distribution to shareholders.
ANZ ultimatum
A letter from ANZ's lawyers on August 3, 2006 made it very clear the bank was fast running out of patience with Feltex's directors. "For the avoidance of doubt, we reiterate again that the ANZ's objective is that it be repaid in full and that it have certainty it will be repaid in full. ANZ has no interest in acting as Feltex's bankers on an ongoing basis."
Meanwhile, the liquidator also maintains;
The directors were "inherently against" selling to Australian company Godfrey Hirst and "unreasonably biased" towards any prospect of a sale to New Zealand interests. (Aside from the Turners, they also encouraged interest from Talleys Group during 2006 who ultimately walked away after concluding Feltex's operating earnings were overstated).
The directors "consistently since 2001" failed to annually forecast or project or budget with any reliability Feltex's financial performance.
The directors 'were not taking justified business risks." Rather, McDonald Vague, argues, they were taking risks in the hope they could turn the business around and later in the hope that they wouldn't jeopardise the ability to secure needed equity or new capital and/or complete the Godfrey Hirst deal.
Furthermore they failed to tell Deloitte, which was advising the board on solvency, that Feltex's ANZ debt was current meaning Feltex was "balance sheet insolvent" from October 25, 2005 "at least", but "clearly" at December 31, 2005.
This article was first published in our email for paid subscribers this morning. See here for more details and to subscribe.