Daily briefing for Wednesday, December 28, 2011; Moral capitalism; Peter Drucker; Preparing for Europe without the euro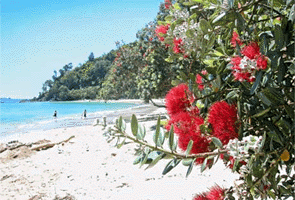 Our daily holiday briefings are returning. Readers are invited to add their own additional links in the comment section below.
US dollar still dominant
There has been a lot of talk in 2011 about moving away from a faltering US dollar as the international reserve currency, much of it motivated by the US's largest creditor, China. Yesterday, Japan and China said they will will promote direct trading of the yen and yuan without using dollars . However, as a lack of safe-haven alternatives and a liquidation of risky assets unfolded, the US currency rallied sharply in the last few months of the year.
Euro demise?
The UK Government is considering plans to restrict the flow of money in and out of Britain to protect the economy in the event of a full-blown euro break-up.
Choke point
Iran issued a blunt warning on Tuesday that it would block the Strait of Hormuz, the world's most important oil transit point, if Western powers attempt to impose an embargo on Iranian petroleum exports in their campaign to isolate the country over its suspect nuclear energy program.
Listening
"The most important thing in communication is to hear what isn't being said."
- Peter F. Drucker
 
more below ...
 
 
 8 am
 
 
 
---   52 week  --
 
 
 
Today
 
yesterday
 
high
low
 
 
 
 --------
 
 --------
 
---------
--------- 
 
FX rates
NZ$1=US$
0.7722
 
0.7739
 
0.8822
0.7174
 
 
NZ$1=AU$
0.7596
 
0.7621
 
0.8085
0.7276
 
 
 
 
 
 
 
 
 
 
Gold
in US$/oz
1,593
 
1,604
 
1,895
1,319
 
 
in NZ$
2,063
 
2,073
 
2,314
1,705
 
 
 
 
 
 
 
 
 
 
Copper
in US$/t
9,590
 
9,590
 
10,147
6,785
 
 
in NZ$
12,419
 
12,392
 
13,507
8,299
 
 
 
 
 
 
 
 
 
 
Crude oil
in US$/bl
101.25
 
99.73
 
118.70
89.69
 
 
in NZ$
131.12
 
128.87
 
149.14
117.26
 
 
 
 
 
 
 
 
 
 
US Treasuries
30 yr bond
3.05%
 
3.05%
 
4.73%
2.88%
 
 
 
 
 
 
 
 
 
 
Dow
DJIA 30
12,287
 
12,256
 
12,919
10,402
 
 
 
 
 
 
 
 
 
 
The case for moral capitalism
Can we create a morally acceptable form of capitalism; and if so, what would it look like? Faced with a decade of hardship apparently caused by the greed of a few, people are asking whether bankers are no more than profiteers, and whether inequality has risen too far. Even the former US treasury secretary, Lawrence Summers, and other heavyweights have said we need to do better on inequality.
Does the Gini coefficient tell us anything practical?
What provoked the London riots in August? Resentment, and with good reason. Brits are provided an education that is nearly useless.
Driving better
The NZ road toll is bad, right? Wrong. We are about to have a year where we have almost 100 fewer road deaths in 2011, despite 2010 also being a recent record low. Road safety is improving so fast, it really is news now if there is a fatality.