SBS Bank sees December quarter impairments rise as rural and Hawke's Bay loans sour; Still keen on national presence even without merger partners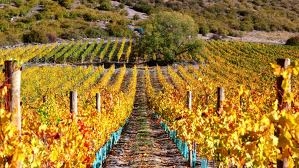 By Gareth Vaughan
SBS Bank's December quarter profit fell 16% as its provisions for credit impairments rose due to troubled vineyard lending and commercial loans through the Hastings Building Society (HBS), which SBS acquired in 2010.
Meanwhile, SBS's plans to become a national community bank, the first step of which was the HBS deal, are on the back burner with potential partners such as building societies now feeling more secure as stand-alone entities, Tim Loan, SBS's general manager for finance, told interest.co.nz, although he's hinting SBS may look for national expansion without mergers.
Based on figures in SBS's latest General Disclosure Statement ,the bank's net surplus for the three months to December 31, 2011 fell NZ$746,000, or 16%, to NZ$3.818 million. The drop came as SBS's provision for credit impairment rose NZ$2 million, or 61%, to NZ$5.295 million.
Loan said two or three agri-business loans, notably one in the viticulture sector where the bank has about NZ$50 million of its total NZ$2.505 billion of gross loans, had caused problems.
A lot of that (viticulture) sector has gone backwards," Loan said.
"Up around that Central Otago area (famous for Pinot Noir), where there was potential for further development of (vineyard) land, now we're revaluing that on the basis we won't be doing any development of the land and so it has moved back into normal agri (land) from potential to be subdivided," Loan added.
On top of this there were a couple of commercial loans inherited through HBS that were causing trouble.
"We're reasonably confident by the end of the year we'll have the bulk of it well and truly dealt to, but we're anticipating our level of provisioning will be more or less in line with last year, maybe a little bit under," said Loan.
A quarter of lending in Christchurch
In the year to March 31, 2011 SBS's credit provision was NZ$17 million, up from NZ$15.7 million the previous year. In the March quarter it took a took a NZ$3.55 million provision for credit impairment stemming from the devastating February 22 Christchurch earthquake. SBS has about a quarter of its outstanding loans in Christchurch.
"Whilst we're not seeing  credit issues or significant losses in relation to that (Christchurch), there is a lot of repay as insurance payments come through and that's still occurring," said Loan.
SBS's net interest income was up NZ$1.18 million, or 7%, to NZ$18.245 million in the December quarter and its total operating income rose NZ$1.084 million, or 5%, to NZ$23.128 million. Operating expenses fell NZ$69,000, or about half a percent, to NZ$NZ$12.443 million.
Meanwhile, SBS's gross loans fell NZ$42.243 million in the three months to December 31 to NZ$2.505 billion with falls in residential mortgage, agricultural and commercial lending outstripping a NZ$8.512 million rise in consumer lending.
Based on its residential mortgages by loan to valuation ratio (LVR), SBS's mortgage book fell NZ$19.968 million the the three months to December 31 to NZ$1.76 billion. It has NZ$325.889 million, or 18.5%, of its home loans at LVRs above 90%. Of these 81% is through the government backed Welcome Home Loans scheme with the mortgages fully insured by Housing New Zealand.
Total assets fell NZ$4.525 million to NZ$2.845 billion and total liabilities dropped NZ$8.256 million NZ$2.632 billion. SBS which is also a building society, saw redeemable shares issued to its members rise NZ$19.310 million to NZ$2.231 billion. Deposits increased NZ$5 million to NZ$253.87 million.
"The balance sheet itself is growing, we're getting good deposits in but we're having to deploy that into more treasury type investments as opposed to mortgage lending which has been our traditional asset base," Loan said.
Individually impaired assets rose NZ$564,000 to NZ$39.842 million as 90 day past due assets fell NZ$507,000 to NZ$8.920 million.
SBS's acquisition of HBS in October 2010 valued the Hawkes Bay entity at NZ$15.3 million and was touted as its first step towards creating a national community bank. The NZ$15.3 million valuation incorporated loans to customers of NZ$143.9 million, redeemable shares valued at NZ$163.2 million and cash of nearly NZ$3.6 million.
No merger talks going on with potential partners feeling more secure
Loan said SBS wasn't currently talking to any other potential partners. SBS Bank CEO Ross Smith has previous told interest.co.nz both the Nelson and Wairarapa building societies would be "ideal" partners, PSIS, now the Co-operative Bank, was a potential partner and Smith said SBS could even talk turkey with the bigger TSB Bank. Smith says the plans to create a national community bank stem from a view the country needs more New Zealand owned banks and a desire to fill the space that used to be occupied by regional trust banks.
However when quizzed by interest.co.nz on the possibility of a tie up with SBS, neither TSB CEO Kevin Murphy nor recently departed Co-operative Bank boss Girol Karacaoglu were especially receptive, with Murphy saying TSB was "fiercely independent" and Karacaoglu saying the then PSIS would be unwilling to give up its co-operative status.
However, although no talks with any potential partners are currently underway, Loan said SBS still remained open to them.
"But I think a number of the smaller players and coping reasonably well, probably not feeling as vulnerable now as a couple of years ago," said Loan.
"(But) it is a longer term game, I think there's a huge amount of compliance even for small organisations now and they'll need to think about their ability to keep up with that. But there's no talks happening at the moment and I would think that could be a little way away before we get to that stage."
"(Nonetheless) we're still hopeful there may be a little bit more consolidation."
And the lack of talks with potential merger partners didn't change SBS's desire to be a national player.
"That's still something that we're keen to do, to be able to extend the business throughout the country. But it may not happen through merging with some of those smaller players."
SBS's tier one capital ratio, which represents shareholder funds in the bank, rose to 12.02% at December from 11.93% at September 30 and its total capital ratio rose to 14.58% from 14.25%. The Reserve Bank's mandated minimums are 4% and 8%, respectively.
SBS has a BBB credit rating from Fitch Ratings with a stable outlook.
This article was first published in our email for paid subscribers this morning. See here for more details and to subscribe.