Big win for Macquarie in Govt's choice of SecureFuture Consortium for development of up to NZ$900 million Wiri prision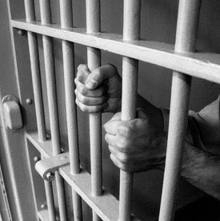 By Gareth Vaughan
The government's choice of the SecureFuture Consortium to design, finance, build, operate and maintain a prison in South Auckland through a contract worth as much as NZ$900 million, is a win for Macquarie Capital, the consortium's financial advisor. And banks expected to lend money to the group include ANZ and BNZ.
Finance Minister Bill English and Corrections Minister Anne Tolley yesterday announced SecureFuture as the winner, from three short listed consortia, to develop the new public-private partnership (PPP) prison at Wiri, South Auckland.
Last year interest.co.nz reported that, should its bid succeed, the SecureFuture Consortium's equity funders would include the Accident Compensation Corporation and John Laing Investments, and its debt funders would include ANZ and BNZ and various other international banks with PPP expertise.
Other members of the SecureFuture Consortium include Serco Australia, Fletcher Building's Fletcher Construction unit, and Spotless Services.
It won the deal against competition from the NZCS Consortium, whose financial advisor was Lend Lease unit Capella Capital and also included the GEO Group Australia Limited, Hawkins Construction and Honeywell. The third contender was GLM Consortium, which had KPMG as its financial advisor and included G4S Australia and New Zealand, Leighton Contractors and Mainzeal Property and Construction.
English and Tolley said SecureFuture would design, finance, build, operate and maintain the new 960-bed prison, which is needed to meet growing demand for prisoner accommodation in Auckland. They said Fletcher Construction would build the new prison, it will be operated by Serco and maintained by Spotless. Construction will begin in the second half of this year, once the 25-year contract has been finalised. The prison is expected to open in 2015.
"This is an important milestone for one of the first major PPP projects in New Zealand," English said. "We are confident the new prison will reduce reoffending, improve public safety and help improve performance across the entire prison system."
"The contract will have strong performance incentives, ensuring we receive a superior service compared to publicly run prisons or we pay a lower price. SecureFuture will need to achieve lower recidivism rates than the average for publicly run prisons to receive incentive payments. It will also face financial penalties if it fails to meet short-term rehabilitation and reintegration measures including prisoner health and employment targets, and safe, secure and humane custodial standards," said English.
The Ministers said the exact price of the 25-year contract won't be finalised until negotiations are complete, but the maximum potential price has been capped at NZ$900 million, which they said was 10% cheaper than if the prison was procured through "conventional" means.
"This covers design, construction, maintenance and operation over 25 years. The capital cost of the new prison has already been factored into previous budgets and does not require new budget funding," English said.
Fletcher said the cost of the design and construction component of the prison, which is subject to negotiation, was expected to be about NZ$300 million.
English and Tolley said the contract will have a combination of incentives and penalties to focus the successful consortium on achieving the Government's objectives of public safety and reduced re-offending.
"It is designed to ensure the Department of Corrections will be buying a better service to that provided by the public sector. If the contractor does not perform at the required level it will face financial penalties and the department will pay less for the service. The contract is also designed to lift public sector performance, with the department having the right to use any successful innovations throughout the rest of the prison system."
If SecureFuture consistently fails to meet its contract targets there were a range of interventions available, English said, including enhanced reporting and monitoring, through to more direct intervention and ultimately termination.
This article was first published in our email for paid subscribers on Friday morning. See here for more details and to subscribe.