Peter Clare, chief operating officer of Westpac's Australian Financial Services business, to replace George Frazis as Westpac NZ CEO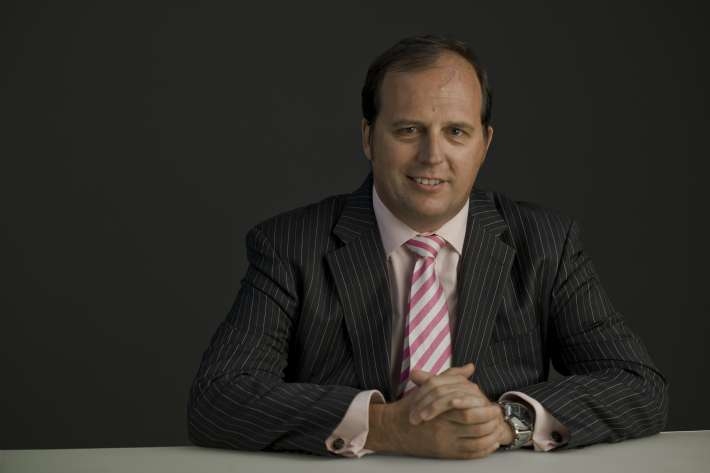 The Westpac Group says Peter Clare, an Australian who has "strong personal ties to New Zealand" and is currently chief operating officer of its Australian Financial Services business, will replace George Frazis as CEO of Westpac New Zealand from April 2.
Frazis will return to Australia after three and a half years to become CEO at Westpac's St George Banking Group replacing Rob Chapman.
In a statement Westpac Group CEO Gail Kelly said Clare was one of the Westpac Group's most seasoned executives, having held senior management positions in St.George, Westpac and also at ASB's parent Commonwealth Bank of Australia.
"In his role as Westpac's Group executive of products & operations, he led a division of 5,000 people, providing key support across the businesses and driving performance," Kelly said.
He is currently the chief operating officer of Westpac's Australian Financial Services business.
Kelly said Clare had "strong personal ties" to New Zealand and would bring "significant" enthusiasm and energy to his new role. Asked what Clare's personal ties to New Zealand were, a Westpac NZ spokesman said Clare's partner was from New Zealand and he had been here numerous times.
"His blend of strategic and operational experience will ensure Westpac New Zealand continues to put in place a customer relationship focused business strategy, " said Kelly.
Clare said he was looking forward to taking the reins at Westpac NZ.
"Westpac New Zealand is an extremely strong brand with a 150 year history of providing customers with banking services and supporting local communities. Its employee engagement is at global high performing levels and it is a business with momentum that I am excited by and committed to building on," said Clare.
His appointment is subject to Reserve Bank approval.
Kelly said Frazis, who has been one of New Zealand's highest paid executives with an annual pay packet of around NZ$5 million, had done an "excellent" job in "significantly improving" the performance of Westpac NZ.
"Cash earnings for the New Zealand business increased 41% (to NZ$454 million) in the 2010/11 financial year, and it has seen strong growth that has outperformed the market in all major categories. This success has been built on a confidence in New Zealand, opening new community branches and a focus on helping local communities grow," Kelly said.

"George has implemented a strong strategy to achieve growth across all market segments, and to build a partnership with customers and the community. In particular, Westpac New Zealand's continued efforts in providing strong support for customers, the community and staff following the Christchurch earthquakes are a reflection of his commitment to this partnership."
Based on its latest General Disclosure Statement, Westpac NZ's net profit after tax rose NZ$50 million, or 53%, to NZ$145 million in the December quarter with gross lending up NZ$92 million to NZ$58.3 billion and total deposits up NZ$1.2 billion to NZ$41.2 billion.
(Update adds detail on Clare's personal ties to NZ).