No plans to tighten world's easiest company registration rules but Govt says 'programme of work' will crack down on illegal overseas activities of NZ registered firms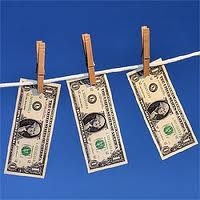 By Gareth Vaughan
Commerce Minister Craig Foss says the government has no plans to make New Zealand company registration, regarded by the World Bank as the easiest in the world, more difficult despite numerous New Zealand registered companies committing crimes and/or causing this country embarrassment overseas.
Foss, who replaced the departed Simon Power as Commerce Minister after November's election, told interest.co.nz via a spokeswoman that the government is proud of its "world-leading" online company registration system. Foss was responding to questions from interest.co.nz sent to him and Economic Development Minister Steven Joyce.
"New Zealand is regularly recognised as one of the easiest places to do business and we continually strive to simplify the business environment for New Zealand entrepreneurs," Foss said.
"We believe our programme of work will crack down on the misuse of New Zealand's companies register, while maintaining its simplicity for genuine businesses."
The World Bank and International Finance Corporation rank New Zealand the easiest, of 183 countries surveyed, in which to start a business, pointing out a company can be registered by the Companies Office in just a day. The Companies Office itself notes "starting a company online (incorporating) is as simple as reserving your company name (NZ$10.22), completing the incorporation application (NZ$153.33) and returning your signed consent forms."
Dubious & illegal behaviour
Dozens of New Zealand registered companies have exploited the easy registration system and this country's good reputation for their own dubious, and in some cases illegal, ends. These include City Savings Bank, recently outed by interest.co.nz, for using the word "bank" in its name when it isn't a registered bank, and claiming to be regulated by the Reserve Bank Act and authorised by the New Zealand government when it's not, as it seeks to raise money overseas.
It also includes First Capital Savings & Loan Ltd, which with its director Jeffery Lowrance, has been charged by the US Securities and Exchange Commission with running a US$21 million Ponzi scheme, and SP Trading which was involved in the charter of a plane intercepted at Bangkok airport - having come from North Korea and believed to have been on route for Iran - with a cargo of weapons aboard. There was also an unnamed New Zealand registered company highlighted in a cabinet paper last year that, with its effective base in Panama, committed a "significant" tax fraud in Britain. See more detail on these companies, and others, here.
Last year Power said the Reserve Bank believed about 1,000 shell companies incorporated in New Zealand over three years had been used to carry out banking activities free of regulatory oversight and "many" seemed to be undertaking fraudulent activities. Furthermore, Power said 143 New Zealand registered companies were implicated, over a four year period, in criminal activities overseas including smuggling, money laundering and tax fraud, with New Zealand Police and the Customs Service receiving 134 enquiries about them.
'All of govt' response to organised crime
The programme of work Foss refers to includes an all of government response to strengthen New Zealand's resistance to organised crime issued last August. It says moves to crack down on shonky New Zealand registered companies include; the development of a risk assessment framework to identify risks on the Companies Register, enhanced monitoring of company registrations, improvements to information sharing between the Companies Office and Inland Revenue Department to identify and risk assess inactive companies, plus the Companies and Limited Partnerships Amendment Bill.
The Bill will require New Zealand companies to either have a New Zealand resident director or a resident agent and, the government says, provide for "improved ability" to de-register registered companies and limited partnerships for overseas criminality. Also planned is regulation of New Zealand trust and company services providers under the Anti-Money Laundering and Countering Financing of Terrorism Act, which is aimed at improving the collection of information on beneficial interests to assist with the investigation and prosecution of serious crimes.
On the anti-money laundering and terrorism financing regime, Foss says from mid-2013 this will be extended to include trust and company service providers.
"As a result, these providers will be required to verify both the identity of individuals they are forming companies for and (to) establish the sources of their clients' funds".
The all of government response notes that "best estimates indicate the scale of operation and harms of organised crime in New Zealand are substantial," with international estimates putting the cost of organised crime for most developed countries at between 1% and 2% of Gross Domestic Product. Further, it says more than 1,000 New Zealand company and limited partnership arrangements have been implicated in serious offending overseas over the last five years , - that authorities know of. The companies activities have included being used to facilitate the illegal trafficking of drugs, people and illegal arms, money laundering and large scale frauds.
In addition Foss says the Ministry of Economic Development (MED), which oversees the Companies Office, is looking at ways to improve the transparency of "New Zealand legal persons" to assist in the investigation and prosecution of serious crimes. MED is due to report back to Cabinet with its proposals by August.
MED's 'corporate risk profiling team'
The government plans to merge the MED, the Department of Labour, the Ministry of Science and Innovation and the Department of Building and Housing into a new Ministry of Business, Innovation and Employment from July. Asked whether this would see the monitoring of the companies register stepped up, Foss said MED already operates a dedicated corporate risk profiling team.
"This team monitors all new company formations, requires identity verification for at-risk companies, shares information with other government agencies, and undertakes on-site compliance checks. To date, the team has successfully removed nearly 2,600 at-risk companies from the register. As a result of these activities, two major firms that incorporate companies on the behalf of others have severely curtailed their activities in New Zealand," he said.
Pushed for more detail on these 'two major firms", Foss's spokeswoman referred the question to MED where a spokesman responded with: "As part of our corporate risk profiling work, we have removed companies from the register because they were not in compliance with company registration requirements."
"One of the consequences of this work is that two company formation agents have significantly reduced their activity in New Zealand. However these company formation agents were not the direct targets of enforcement action undertaken by the Ministry of Economic Development, so therefore it would not be appropriate to name them," the MED spokesman said.
One of the two formation agents cracked down on is believed to be the Vanuatu-registered GT Group, headed up by accountant Geoffrey Taylor and his sons Ian and Michael and operated via a Queen Street office. It registered SP Trading.
Lu Zhang, the sole director of SP Trading and reportedly a 29 year-old Burger King cook, was convicted in late 2010 of 74 charges of making a false statement when registering a company, by claiming that her office address was her residence. A Chinese national, she could have faced up to five years in prison and/or a NZ$200,000 fine, but was convicted and discharged.  See more on the shell companies incorporated by the Taylors here from Fairfax's Mike Field.
This article was first published in our email for paid subscribers this morning. See here for more details and to subscribe.