Half-year profit at country's biggest finance company UDC Finance more than doubles to NZ$18.7 mln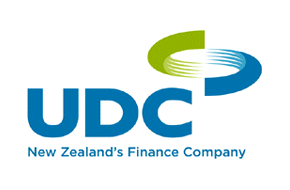 By Gareth Vaughan
UDC Finance, whose new chief executive Tessa Price was due to start today, has recorded a more than doubling of half-year profit as provisions for credit impairments tumbled 73% and net interest income rose 25%.
The ANZ owned UDC, a plant, equipment and vehicle lender and the country's biggest finance company, says profit after income tax for the six months to March 31 jumped NZ$9.58 million to NZ$18.7 million from NZ$9.1 million in the six months to March 31, 2011.
The big increase came as net interest income rose NZ$8.7 million to almost NZ$43.4 million and provisions for credit impairment fell NZ$4.8 million to just under NZ$1.8 million. Operating expenses rose just NZ$470,000 to NZ$15.8 million.
In a brief statement UDC said the result was achieved through high lending activity, strong asset and customer growth and maintaining good loan quality.

"We have continued to focus on our core business of financing plant, machinery and equipment," said outgoing CEO Chris Cowell. "In particular, we have concentrated on understanding the needs of our customers so we are better placed to help their growth."
At NZ$2.321 billion at March 31, UDC's gross loans were up almost NZ$70 million from September 30 last year. However, its secured debenture stock was down NZ$32.4 million to NZ$1.455 billion. The company also has an NZ$800 million committed credit facility from ANZ. Of this, NZ$330 million was drawn down at June 15, up from NZ$200 million at September 30 last year.
Individually impaired loans fell NZ$2.65 million over the half-year period to just under NZ$60.5 million, but past due loans rose NZ$1.7 million to almost NZ$57.4 million. Total equity in the business rose NZ$18.7 million to NZ$297.6 million.
Earlier this month UDC announced that Price, who began her career at UDC in 1997 as a graduate, would replace the retiring Cowell - its CEO of three years.