Massey University's David Tripe teams with Czechs to study foreign bank ownership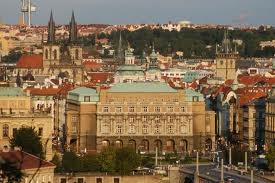 The Director of Massey University's Centre for Banking Studies, David Tripe, is teaming up with Czech researchers to analyse the costs and benefits of foreign ownership of New Zealand banks, Radio New Zealand reports.
Tripe will work with Charles University in the Czech Republic, comparing New Zealand bank ownership with eastern and central Europe.
Tripe told Radio NZ this country has a long history of foreign bank ownership dating back to the 1840s.
Whether that has served New Zealand as well as has been the case in other countries has been difficult to judge till recently, he said. Tripe noted that at one time New Zealand was almost alone in having a banking system that was so dominated by foreign ownership. However, now there are other countries with similar high levels of foreign ownership.
In a speech last year Reserve Bank Governor Alan Bollard noted that the four Australian owned banks - ANZ NZ, ASB, BNZ and Westpac NZ - dominate the New Zealand financial system to an extent seen in few other economies, accounting for nearly 90% of the banking sector, or just over 70% of the financial system as a whole.
Meanwhile, recent analysis by interest.co.nz shows New Zealand's big four banks, measured by pre-tax profit as a percentage of total assets, are the most profitable in the developed world.
The Czech Republic's three biggest banks are all foreign owned. CSOB is owned by Belgium's KBC, Česká spořitelna by Austria's Erste Bank, and Komerční banka is owned by France's Société Générale. They are well capitalised but have come under pressure for their high profitability, according to this article in The Economist.
Radio NZ reported Tripe saying some of the supposed benefits of foreign ownership of banks are often not backed by evidence.
"If you are coming in and doing one off loans to large corporates - what might be called transaction-based lending rather than relationship-based lending - you're going to do those loans at relatively low prices," said Tripe.
"So if you simply look at the lending rates offered by the foreign banks and the lending rates by the locally-owned long-standing banks, the lending rates of the foreign banks will be lower because they're lending to the large corporates who would be commanding lower rates anyway."
Tripe also suggested the same lack of evidence can be found in claims of gouging by foreign owned banks.
The project doesn't yet have research funding and has no fixed completion date, Radio NZ reported.