As the Govt prepares to sell up to 49% of 3 state owned electricity gentailers, where is demand for electricity heading?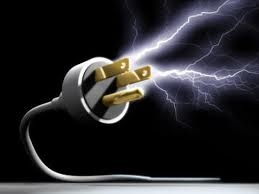 By Gareth Vaughan
As the Government, and its ticket clipping advisers, prepare to sell shares in taxpayer owned power companies, a headline screaming  'Power market in danger of death spiral' certainly jumps out at you.
Even when said headline comes from The Australian Financial Review (AFR) and is about the Australian, rather than New Zealand, electricity market, it made me wonder where demand for the key product of three of the four SOEs ear marked for sell down - electricity - is heading.
The AFR story was based on a blog by Paul Simshauser, the chief economist and group head of corporate affairs at Aussie gentailer (power generator and retailer) AGL and Tim Nelson, AGL's head of economics, policy and sustainability. Entitled The Energy Market Death Spiral - Rethinking Customer Hardship, the blog notes - among other things - that although power prices have been increasing, annual household consumption is showing signs of contracting for the first time since World War II.
"Indeed, energy consumption by NSW households has fallen by about 2.0% per annum over the past four years," Simshauser and Nelson write. "This contraction is the result of demand response to persistent tariff increases, more energy efficient appliances, housing insulation and the uptake of solar hot water and solar PV (photo voltaic) units."
Further they say electricity demand forecasts are becoming more difficult to make because of global economic uncertainty and changing household spending patterns. Simshauser and Nelson go on to say the "unspoken fear" of all utility managers is the "Death Spiral Scenario".
"In this nightmare, a utility commits to build new equipment. However, when electric rates are raised to pay for the new plant, the rate shock moves customers to cut their KWh (kilowatt hour) use. The utility then raises its rates even higher - causing a further spiral as customers cut their use even more... In the final stages of that death spiral, the more affluent customers drastically cut purchases by implementing efficiency and on-site [solar PV] power, but the poorest customers have been unable to finance such measures..."
They go on to criticise "regulated and inflexible" electricity prices (they do work for AGL after all), advocating the introduction of smart metering technologies and peak, off-peak and critical peak pricing structures to "almost certainly" avert the onset of an energy market death spiral.
But I digress. What this made me interested in was New Zealand electricity demand as the Government prepares to sell up to 49% of Mighty River Power, Meridian Energy and Genesis Energy. Ministry of Economic Development (MED) figures show total observed electricity consumption down in three of the last four years, including a fall to 38,490 gigawatt hours in 2011 from 39,005 gigawatt hours in 2010. The MED data, dating back to 1975, records only one other annual fall, in 1992.
Ch, ch, ch changes
Granted, the recent annual falls come at a time of weak - or no - economic growth. But they also come at a time of major structural changes in the economy and consumer behaviour.
MED says consumer energy demand is projected to grow at around 1% per annum over the next decade, lower than the 1.4% pa seen from 1990. It also points out that since 1990 New Zealand's Gross Domestic Product (GDP) has increased at a much faster rate than consumer energy demand.
"This is shown by a reduction of over 21% in the amount of energy it takes to produce each unit of GDP over this period. This decrease in energy intensity is a result of energy efficiency and conservation measures, aided by advances in technology, and structural changes in the economy," says MED.
"In recent years, a growing proportion of the economy has been in the less energy intensive service-based sectors. The GDP contribution by the trade, hospitality and commercial services sectors has nearly doubled since 1990, whereas the energy intensive manufacturing sector's GDP contribution has only increased by 20%. Without improvements in energy intensity, energy demand would now be much higher."
So not only are we now using things that are more energy efficient than past equivalents such as heat pumps, flat screen TVs, LED (light-emitting diodes) lighting and smart phones and tablet computers such as iPads for internet access, we're also working differently with less energy intensive manufacturing and more service based activity.
"New Zealand's energy intensity peaked at over five GJ (gigajoule) per $1,000 of GDP in the early 1990s. In 2010 New Zealand's energy intensity was less than 4GJ per $1,000 of GDP and may improve by a further 21% to around 3GJ per $1,000 of GDP by 2030," says MED. "Over this time economic growth is forecast to average 2% per annum, with growth focussed on the less energy intensive commercial sector. At the same time consumer energy demand grows at less than 1% per annum."
What does this mean for future demand?
So what does all this mean for demand for electricity, the core product peddled by Mighty River Power, Meridian and Genesis?
Independent energy analyst Molly Melhuish says aside from a fall in industrial demand, notably as less news print is produced, residential demand is also feeling the pinch because some people just can't afford it.
"I believe there is quite a lot less use of ordinary heaters than has been in the past," says Melhuish. "Domestic demand is constrained by the ability to pay."
MED data shows the energy portion of retail weighted average prices, in nominal cents per kilowatt hour, almost doubling in the 10 years to May to 27.5 cents from 14.7c. The retail lines charge rose to 10.5c from 6.6c over the same period.
Looking ahead, Melhuish doesn't expect demand to rise much.
"It will always rise with population which is about a 2% rise per year. That 2% rise is now being offset by industries generating less than they had hoped to. So the question is what will happen with industry? And that's about world markets," says Melhuish.
"I would guess, if I'm required to guess, that it will remain nearly flat, growing at between 0 and 2%. It probably won't fall."
'Household demand flat since 1974'
Power industry consultant Bryan Leyland says a review he did of electricity demand in 2003 showed demand had grown - since the 1940s - at about 800 gigawatt hours a year. And, Leyland estimates, household electricity consumption in New Zealand has stayed at 8,000 kilowatt hours per house per year since 1974. According to MED, New Zealand households spent an average of NZ$190 per month on electricity and gas last year.
"If you've got an economy that's stalled, then your load growth is going to go down to nothing or even decline just because of increasing efficiencies," says Leyland. "Both us and Australia have got a stalled economy. I think when economic growth returns, we'll probably go back to 800 gigawatts (demand growth) a year. (But) if our economy stays flat, it will probably decline because of efficiencies."
One of the reasons cited for the contraction in electricity demand in New South Wales by Simshauser and Nelson is increased use of solar PV units. On this side of the Tasman the popularity of solar PV units in tracked by the Sustainable Electricity Association of New Zealand (SEANZ). Its chairman, Brendan Winitana, says in the year to March 31, 2011, 428 solar PV systems were installed in NZ. Whilst not a huge number, this was up 170% year-on-year.
Winitana reckons solar PV systems could become "absolutely, majorly" significant, over the next five-10 years. He says prices are down 60% in last 18 months with the combined cost of the equipment and installation now ranging from NZ$3,000 to NZ$4,000 per kilowatt, with the average size of installation about 3.5 kilowatts. That's still too expensive for the average household to afford.
A home solar PV unit, a better investment than SOE shares?
But Winitana suggests if you factor in running a solar PV over its 25 year life versus the cost of buying your power off the national grid over the next 25 years, there's an argument around getting a better return by  investing in your own PV system rather than buying shares in one of the SOE gentailers. See a SEANZ report on the cost position of grid supply versus solar PV generation here. Meanwhile, a spokesman for Meridian said his company's outlook on solar is that it will likely be "cost comparative" with retail prices by the end of this decade.
Mighty River Power, Meridian and Genesis, are certainly all well aware of the potential of solar PV and are all members of SEANZ. Genesis has run its School Gen Programme, which involved the installation of solar PV systems at schools. And Meridian bought California-based solar development company Cleantech America Inc, now Meridian Energy USA, in August 2009 for US$5.4 million.
Meridian's currently the lead developer of a solar farm in Tonga. And another New Zealand company, Powersmart Solar, is the lead contractor in a project that's aiming to make Tokelau the first country in the world to have all its electricity needs met by solar power.  However, on a bigger scale in Australia, the sun's not shinning so brightly for solar power. Queensland's A$1.2 billion Solar Dawn power project recently failed to meet a deadline for financing despite promised federal government aid of A$464 million. This, as the AFR notes, adds it to a long list of major solar energy projects that have failed to get off the drawing board.
For its part Meridian isn't hinting at major solar PV farms in New Zealand, but does suggest there'll be a lot more solar panels on rooftops in the future, be they on personal homes or commercial buildings.
"It is unlikely that we will see large scale 100 MW solar PV farms here in New Zealand as you do in parts of Europe and the desert USA due to the high value we place on land for alternative (agriculture) purposes. Roof top applications seem the most likely future for New Zealand. In cities such as Auckland there is many MWs (megawatts) of potential of solar PV real estate available on large roof tops," the Meridian spokesman said.
Perhaps the gentailers will find a new line of business in renting rooftops?
This article was first published in our email for paid subscribers this morning. See here for more details and to subscribe.