John Key's unofficial financial services hub alive and well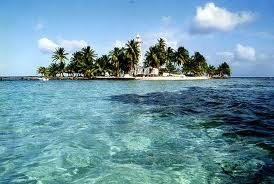 By Gareth Vaughan
Although John Key's official financial services hub may be on the back burners, the unofficial New Zealand financial services sector is still going strong.
The Reserve Bank issued warnings about two more entities last week, - Century Finance Limited, trading as Century Bancorp, and the Elite Bank Group. Century Finance is among those who exploit loopholes in New Zealand law to register via the Ministry of Economic Development's Companies Office and then tout financial services overseas.
Century Bancorp's website says it's "licensed in New Zealand to offer banking and trust services worldwide." However in a call to the firm's Auckland phone number, interest.co.nz was also told Century Bancorp's "trade finance and banking solutions" were "definitely" available to people within New Zealand.
This is despite the Reserve Bank warning that says: "This entity is not licensed or prudentially supervised by the Reserve Bank of New Zealand or any other New Zealand authority. It is not licensed to provide banking services. Use of the name 'Century Bancorp' is not permitted by the Reserve Bank of New Zealand."
Last week's second warning, in relation to the Elite Banking Group, includes Excalibur Investments Limited and Elite Banking Services Limited, also known as Irish Nationwide Bank. The Reserve Bank said these entities aren't licensed or prudentially supervised by the Reserve Bank or any other New Zealand authority, and don't have any physical presence in New Zealand.
In both warnings the Reserve Bank pointed to a caution on its website about offshore finance companies. This says care should be exercised by anyone considering doing any form of business with entities that promote themselves as "New Zealand offshore finance companies", or use similar descriptions, and that offer financial services either online or from locations outside of New Zealand.
"No such category of entity is recognised under New Zealand law. The entities involved are usually just registered in New Zealand as companies or limited partnerships, and they have no special status. These entities are not licensed or supervised as financial service providers by any New Zealand authority. They are required to register a New Zealand address, but this is usually that of a compliance agent, with the entities having no real physical presence in New Zealand. These entities are often directed or owned by persons who are not resident in New Zealand. Details about the directors and ownership of these entities can be obtained by searching the on-line database of the New Zealand Companies Office."
No shortage
Last year then-Commerce Minister Simon Power said the Reserve Bank believed about 1,000 shell companies incorporated in New Zealand over three years had been used to carry out banking activities free of regulatory oversight and "many" seemed to be undertaking fraudulent activities. Furthermore, Power said 143 New Zealand registered companies were implicated, over a four year period, in criminal activities overseas including smuggling, money laundering and tax fraud, with New Zealand Police and the Customs Service receiving 134 enquiries about them.
The Reserve Bank has issued at least six warnings about various entities so far this year including one on City Savings "Bank" after this entity was drawn to its attention by interest.co.nz. .See the Reserve Bank's warning about Century Finance Ltd here and its warning about the Elite Banking Group here.  (The City Savings warning has been withdrawn after it addressed issues raised by the Reserve Bank).
Such companies are among numerous entities exploiting New Zealand's company registration regime - the World Bank and International Finance Corporation rank New Zealand the easiest of 183 countries in which to start a business.  Despite this Commerce Minister Craig Foss told interest.co.nz earlier this year the Government has no plans to make company registration more difficult. Instead, the Government has a "programme of work" aimed at cracking down on the misuse of New Zealand's companies register, Foss said. See what this programme involves here.
Meanwhile, in terms of an official financial services hub, the NZ Herald reported in December 2010 that Prime Minister John Key had told Economic Development Minister Gerry Brownlee to produce an urgent paper covering a zero tax rating for foreign funds participating in a proposed New Zealand financial services hub. However, earlier this year the Sunday Star-Times reported, that according to Treasury, the plan for such a hub would require years of taxpayer support and risked transferring wealth offshore.
NZ 'not blacklisted by any jurisdiction'
On its website Century Bancorp says it's managed by a "seasoned team of professionals" each with over 20 years of experience in finance, banking, mutual fund management and investment management., and distributes both Euro and US Dollar prepaid credit cards.
It says New Zealand is a highly respected jurisdiction with a modern legal framework, rated the most business friendly nation in the world by the World Bank in 2005.
"Century Bancorp's New Zealand residence provides the advantages of all traditional financial centres, and is recognized as a true onshore financial centre which is not blacklisted by any jurisdiction or authority in the world. It is not perceived by O.E.C.D. as a harmful tax jurisdiction, and has no connotations as a tax haven. It is a member of the O.E.C.D. and World Trade Organization. New Zealand is a member of the British Commonwealth, and English is the main language. New Zealand has a common law system, and the majority of legislation including trust law is founded on British law. It is not a member of the EU, and is not influenced by the EU Savings Tax Directive and any future developments (should they be extended to apply to companies or trusts)."
Century Finance Ltd's shareholder and director is listed as Sanjay Thakrar of Middlesex, England. It was registered in March last year and gives its registered office and address for services as 188 Quay Street, Auckland Central, which is the PwC Tower.
And on its website Elite Bank Group says it's part of part of Excalibur Investments Limited registered in Belize, and offers "innovative corporate structures and banking facilities both in the UK and offshore."
This article was first published in our email for paid subscribers this morning. See here for more details and to subscribe.