Men associated with incorporation of scores of NZ registered firms, and apparently running an online banking platform from NZ, arrested in Panama on money laundering charges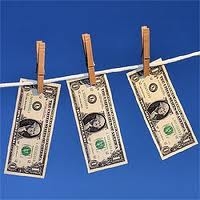 This article was first published in our email for paid subscribers this morning. See here for more details and to subscribe.
By Denise McNabb

Two men associated with a raft of offshore New Zealand finance companies and an online banking platform apparently based in New Zealand but run from Panama, have been arrested by Panama's Special Prosecutor's Office against Organised Crime for allegedly laundering more than US$100 million as part of an international criminal group.

Swede Carl Michael Magnusson and Dutchman Remy Swaab were charged with offences against the economic order of Panama at the end of April.

Yet for international customers of the businesses set up in New Zealand by Magnusson, including Zealand Financial Group, and online banking platform Nexor One, it would appear that they are still operating their businesses as usual. See more here on Zealand and other entities peddling unregulated New Zealand offshore finance companies around the globe and how the government's responding.

Magnusson has incorporated a proliferation of companies via the New Zealand Companies Office financial services providers (FSP) registry and their websites at New Zealand IP addresses, including banking4bankers.com, banclear.com, eurowire.com, startabank.net, swedishtrust.eu, newzealand financial serviceproviders.co.nz, michaelmagnusson.com as well as websites for Overseas Clearing Corp and various plays on the words overseas or offshore.

Zealand Financial Group LP, the most prominent of these companies, is owned by Magnusson's Overseas Clearing Corporation and has several links feeding into it, including a business he set up offering credit union type entities in Sweden.

According to New Zealand companies office records he moved from Stockholm to Panama around 2006 or 2007.

In every spiel about setting up an FSP in New Zealand, he like some other international operators, cites how easy it is to do following New Zealand's repeal of the Banking Act in 1995, replacing it with "the Banking Act Repeal Act 1995."

His companies charges between $55,000 to $65,000 to set up and manage an FSP with a virtual office and appear to feed into two specific dispute resolution offices that are required as part of setting up an FSP.
Zealand Financial continues to solicit customers to do everything from investing and managing money, securities and investment portfolios on behalf of third parties to foreign exchange and arranging a suite of money market instruments. The company was, however, deregistered on May 24 by Companies Office FSP registry staff although the latest update to Zealand Financial's entry in the FSP register, dated June 11, says to "maintain FSP (NZ entity)."
British tip leads to probe

Magnusson and Swaab's arrest followed an investigation launched in February 2011 when the Panamanian prosecutor's office was contacted by the British Embassy's First Secretary in Panama, Kevin Mills, who raised suspicions about the pair with the Attorney General Jose Ayu Prado.

According to the Spanish language newspaper, Panama America, Mills wrote in a note to Prado that the UK's tax, crime and fraud authorities had information on a series of financial crimes that pointed to the pair as ringleaders in an international money laundering operation and that "this alleged criminal group creates companies through corporations, and uses and distributes electronic banking software, which provides money that is then washed".
Magnusson's electronic banking software company, Nexor One has a New Zealand IP address, like many other of his companies, at New Zealand data centre operation and cloud services provider, Albany-based Maxnet.
The Nexor One website says its centre is in Auckland because it is a "respected offshore jurisdiction that complies with all PCI (payment card industries) Compliance Secure Banking Standards". It also says it is presently hosting more than 80 per cent of its clients, with hundreds of thousands of customers in 20 countries and in 12 different languages.
The site mentions connections from multiple providers, including Telecom, Vector Communication and TelstraClear and that the data centre is in a secure location with concrete poles, double-layer concrete walls and steel mesh to protect against intrusion.
It also claims connections via ATM and fast ethernet directly to the Sky Tower, the Auckland Peering Exchange (APE) and upstream international providers.
Nexor One was integrated with Magnusson's New Zealand registered Eurowire Finance Limited in 2008 and Swaab is its chief information officer.
Magnusson successfully petitioned Panama's fourth criminal court to be released on bail of US$250,000, after his arrest but this has since been overturned by the second Court Of Justice after the prosecutor against organised crime, Marcelino Aguilar, appealed the decision.
Four NZ virtual offices

Magnusson has been operating out of New Zealand for more than a decade through at least four virtual offices at 60 Cook Street Auckland, the 20th floor of the ASB Centre at 135 Albert Street Auckland, Level 31 in the Vero Centre at 48 Shortland Street, Auckland, as well as an address in Moorefield Road, Johnsonville, Wellington. The virtual offices are run by Australian company Servcorp.

At one point Magnusson was a director of seven companies in New Zealand but all but Eurowire Finance have now been struck off. He has, however, used Auckland Compliance Ltd, registered in New Zealand and owned via one of his Panama companies, to set up what looks like more than 100 companies, usually out of 60 Cook Street in Auckland and fronted by Enrique Morales Robert, who has a Panama address.
Auckland Compliance was listed as the registered office and address for service of the NZ registered, but now struck off, First Capital Savings & Loan Ltd, whose owner Jeffery Lowrance pleaded guilty last month in the US to running a US$25 million Ponzi scheme.
A spokesman for the Ministry of Business, Innovation and Employment said the Registrar of Companies is in the process of striking off Eurowire Finance. The Registrar had made enquiries about the business activities of Zealand Financial and deregistered it from the FSP Register because of lack of evidence it was genuinely providing financial services from its nominated New Zealand business address.
"The Registry Integrity team at the Companies Office monitors the filing activities of Mr Magnusson and his known associates," the spokesman said ."No companies associated with Remy Swaab have been registered with the New Zealand Companies Office."
Meanwhile, the Securities Commission banned advertisements by one of the Auckland Compliance created companies Locke Guarantee Trust (NZ) Ltd in 2007. Magnusson also incorporated Methwold International Finance Corporation in New Zealand in 2006, fronted by Rex Franklyn Miller.

A vociferous group of aggrieved investors on a chat room say they have been collectively ripped off to the tune of more than US$3 million by Methwold. Action and counter action over alleged securities fraud, involving this company and a group of investors, has been winding through the US courts since 2010 with the next hearing scheduled for September.
(Update adds comments from the Ministry of Business, Innovation and Employment).