The safer banks are, the more expensive borrowing from them should be, says senior executive at BNZ's parent National Australia Bank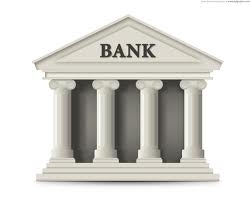 By Gareth Vaughan
The finance chief of BNZ's parent, National Australia Bank (NAB), says the safer banks become the higher the interest rates customers' pay to borrow money from them should be.
Speaking on an analysts' conference call after NAB issued its third quarter trading statement yesterday, executive director for finance Mark Joiner was quizzed about competition among banks for customer deposits as tougher global capital adequacy standards are gradually implemented for banks, through the so-called Basel III reforms.
Asked whether flat was now NAB's aspiration for customer margins, Joiner said the NAB hierarchy managed to a return on equity rather than a margin. Margins were an interim indicator whereas a return on equity (NAB's rose 200 basis points to 15.2% last year) could indicate a healthy business and a healthy banking sector.
"As part of that the more efficient we get on the cost side, the more we can share some of that with customers. So the margin is really an outcome rather than something we manage directly to," Joiner (pictured below) said.
"But the safer we make the banking system, the more expensive credit needs to be so we should unashamedly incorporate those costs into product prices."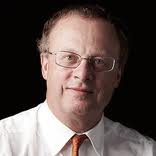 NAB reported June quarter unaudited cash earnings were unchanged at A$1.4 billion with revenue down 1%.The bank made no mention of net interest margins. Joiner said NAB was ceasing to report net interest margins on a quarterly basis because they could be a "misleading indicator." However, he said NAB's customer margin was "relatively flat" compared with the bank's March half-year results.
Meanwhile, NAB said quarterly lending volumes rose about 1.5%. Joiner said the bank had fully funded lending growth with customer deposits since September 2011 and aimed to continue this trend. In the June quarter alone NAB had about A$8 billion in surplus deposits.
"Not withstanding a challenging funding environment, we've completed our term funding requirements for FY12 (the bank's financial year to September 30) and started pre-funding FY13 (its next financial year)," said Joiner.
In its September 2012 year to date NAB has raised A$27 billion of term wholesale funding, including about A$9 billion of secured funding such as covered bonds and residential mortgage backed securities. The weighted average term to maturity of the money raised was 4.9 years.
Joiner predicted strong competition among banks for deposits, especially retail deposits, for at least five years. This period covers the lead up to the introduction of the Basel III Net Stable Funding Ratio (NSFR) in 2018. Similar to the core funding ratio implemented by the Reserve Bank of New Zealand in 2010, this ratio aims to calculate the proportion of long-term assets that are funded by long term, stable funding such as customer deposits, long-term wholesale funding and equity. The NSFR is defined as the amount of available stable funding to the amount of required stable funding. It must be greater than 100% over a one year horizon.
'I think competition, particularly on the retail (deposit) side, is here for the next five years while everyone gets positioned for it (NSFR). I don't see it letting up."
However, he added this didn't mean deposit rates would rise to "ever and ever" higher interest rates.
Joiner said NAB's NSFR was unchanged at June 30 at 85%, compared with a ratio in the "high 50s" around 10 years ago.
For the year to September 30, 2011 NAB posted record annual cash earnings of A$5.46 billion, up 19.2% year-on-year, and paid out total dividends of A$1.72 per share.
This article was first published in our email for paid subscribers this morning. See here for more details and to subscribe.