CBA's departed CEO Ralph Norris and new CEO Ian Narev receive A$15.3 mln combined as pay freeze kicks in for 400 executives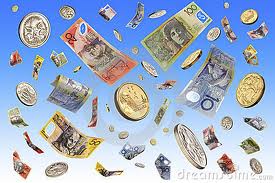 Ralph Norris, who was succeeded as CEO of ASB's parent Commonwealth Bank of Australia (CBA) by fellow Kiwi Ian Narev last December, stands to receive A$9.6 million for his last five months leading the bank.
Narev, who stepped up from a role as CBA's group executive for business and private banking to take the helm from Norris, received remuneration of A$5.67 million for the June year, meaning the two men combined, could be paid A$15.27 million.
CBA's annual report doesn't detail the pay of ASB CEO Barbara Chapman.
CBA is Australasia's biggest bank with a market capitalisation about twice as big as the entire New Zealand stock exchange. Last week it posted record annual profit of A$7.1 billion.
News of Norris and Narev's June year pay comes as CBA implements a pay freeze for about 400 senior executives for the June 2013 year. This includes executives at ASB.
CBA says the freeze includes Narev and group executives. They won't receive increases to fixed pay, short-term incentive targets or long-term incentive targets.
Norris' pay for the five months of the 2012 year he was CBA's CEO exceeds the A$8.6 million he received for the full 2011 year and is equivalent to about A$63,000 per day.
It includes short-term bonus payments and long-term share-based awards scheduled to vest over the next couple of years with some based on customer satisfaction and total shareholder return. Narev's 2012 pay increased from A$2.68 million in 2011.
The Australian Prudential Regulation Authority, the prudential regulator of Australian banks, said in March bank executives' remuneration must not incorporate "risk time bombs" that could undermine the future viability of banks.
Furthermore, if executives wanted a bigger slice of the pie in good times, they must be prepared to share the pain in bad times. See more on this from APRA here.