Guest Comment: All this outsourcing to India is not in the long-term interests of Australian banking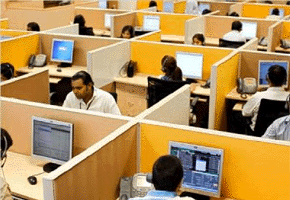 The following contribution was posted on eFinancialCareers.com.au and deals with the long-term consequences of off-shoring, from an Aussie perspective. Please add your observations from a New Zealand perspective as Comments below.
-----------------------------------------------------------
By FS Recruiter
As revenue targets become increasingly tougher to hit, the focus is on minimising costs for their CEOs.
Outsourcing positions is becoming a popular option; and India is the destination of choice.
The international banks have paved the way for years: Deutsche Bank aims to have 600 staff in Mumbai within the next year – just in product control. Macquarie Group opened the doors to its Delhi office five years ago and now employs more than 700, largely in accounting. Westpac recently decided to outsource its IT to India, while NAB employs Accenture in Bangalore to provide some back-office functions and there is talk of further moves.
How long before CBA follows suit? In a tight market where each bank imitates its rivals' innovations can it continue to sit and watch? CBA has an annual IT spend of $2bn, a large figure that could be trimmed if it were to follow in Westpac's footsteps.
Why India? It is English speaking, democratic, and has an education system that produces well-educated professionals, especially in accounting and IT.
Cost is the main driver, but these other factors make the outsourcing process seem viable, at least in the short term.
Outsourcing: the reality
Perversely, cost is one reason why outsourcing won't work.
A decade ago, Singapore was the outsourcing centre of choice; today it is too expensive.
But cities like Delhi and Mumbai are becoming pricey places to live, and the war for talent is pushing up salaries. I recently had an offer knocked back in India because the 60 per cent increase on base I had secured my candidate was trumped by an even higher one elsewhere. This doesn't need to happen too many more times before the savings are wiped out entirely.
And there are also morale and moral questions to answer.
Does your average Australian employee roll out the red carpet when their Indian counterpart arrives in town ready to be trained to their job? And how does this affect the rest of the team and wider company?
Furthermore, should banks that profit from the government's four-pillar policy be allowed to offshore Australian jobs in the name of market competition when their game is rigged to begin with?
Finally, most of the roles being offshored are at a relatively junior level. So where are the leaders of tomorrow going to come from? Where is the career path for a young accountant wanting a job in Australian banking?
This is not to disparage the performance of Indian services. On the contrary, I have first-hand reports of excellent work. But is it in Australia's best interests? Of course not.
The Indian elephant is marching on and it isn't finished yet.
-----------------------------------------------------------------
The author is an Australian financial services recruiter. The views expressed are his own and not those of eFinancialCareers.
We have expanded our finance sector jobs listings and you can now find these here » for New Zealand, Australia, and Singapore.