ANZ to announce end of National bank brand and integration of National customers into ANZ bank later today, DomPost reports; ANZ says no decision made yet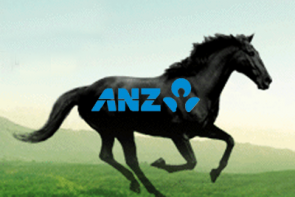 The Dominion Post has reported ANZ National is expected to announce later today it is scrapping the National Bank brand and will transfer customers to ANZ.
"Industry sources say the decision to rebrand all National Bank branches as ANZ will be made public at staff meetings this afternoon," the Domini on Post reported.
ANZ spokesman Stefan Herrick told Interest.co.nz no decision had yet been made about the brands.
"But a decision will be made very soon because the technology platforms are merging into one from around the end of October," Herrick said by email.
"If we merged the brands there wouldn't be any impact on frontline jobs as we'd need staff to serve all our customers," he said.
"We're committed to staying in all the communities we're now in. There will be an update on the New Zealand Simplification Project at meetings across the business today."
The Dominion Post reported large job losses among ANZ National's 9,000 strong workforce were unlikely immediately.
"Instead, insiders expect a gradual head-count reduction in the next couple of years, largely through attrition, as surplus branches are closed," the Dominion Post reported.
"It will be the start of a fairly significant reduction in staff numbers over a period," an insider was quoted as saying,.
Our Banking Editor Gareth Vaughan  reported on September 12  that ANZ planned to have staff and customers running on the same computer system by the end of October.
The group is currently moving its banking staff in New Zealand onto National Bank's Systematics core banking system, nine years after the ANZ Banking Group bought National Bank from Britain's Lloyds TSB. Running behind schedule, the project was originally due for completion by late 2011. However, in March ANZ NZ CEO David Hisco told interest.co.nz completion by the end of 2012 was the new target, at a cost of at least NZ$221 million.
ANZ has now established a website entitled Smarter Banking. Under the headline "Changing for the better" it says; "We're making some changes to our technology system so that we can provide you with a better overall banking experience. These changes are planned from the end of October 2012 and while many things will stay the same, there will be some changes to the products and services you currently have with us."
Gareth reported earlier this month the move to one IT system may herald the end of the group's use of the National Bank brand, with this having been under review by ANZ.
In March Hisco said no decision had been on whether the National Bank brand would be ditched, but 99% of customers didn't really care about brands so long as they got good service.
Other banks are preparing to target National Bank customers should the brand named be ditched.
ANZ may be saying it has not made a branding decision, but the Questions and Answers section on its 'Smarter Banking' website suggests the decision is a fait accompli.
Here is the full text of the first Q&A:
Why are you bringing the National Bank and ANZ together?

ANZ bought the National Bank in 2003 and after almost ten years of operating two brands the next logical step is to combine them into one.

In recent years we've made things simpler for customers by creating one management structure, one customer approvals process and, very soon, we'll have one set of products and we'll be going to the National Bank's technology system. Changing to ANZ, which is the brand the companhy uses in 32 markets around the world, is the next logical step.

The other issue facing us is the black horse and green colour branding of the National Bank is licensed from its previous owners, the British Government-owned Lloyds TSB, and that licence expires in 2014.

ANZ's strength and size and the National Bank's great customer service and Internet Banking will be the corner stones of the new ANZ. We're aiming to be the best bank in New Zealand.
The FIRST Union Finance Secretary Andrew Cassidy said ANZ needed to assure customers and staff that the changes were simply the changing of a brand, rather than the closure of a bank.
"Bank staff and customers are justifiably very nervous about the implications of such a decision and will want assurances that their jobs are safe and that their communities will not suffer as a result of such a move, as others have in past bank mergers," Cassidy said.
"We have been calling on ANZ National for well over a year now to consult widely with both staff and customers before any decisions are made."
(Updated with ANZ comment, Union comment, details, links)