ANZ and National Bank customer and staff move to a single IT platform set to go live from late October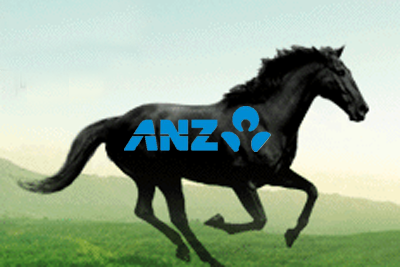 By Gareth Vaughan
ANZ New Zealand, owner of the ANZ and National banks, is targeting having customers - and staff - of both banks up and running on one information technology (IT) system from the end of October.
The group is currently moving its banking staff in New Zealand onto National Bank's Systematics core banking system, nine years after the ANZ Banking Group bought National Bank from Britain's Lloyds TSB. Running behind schedule, the project was originally due for completion by late 2011. However, in March ANZ NZ CEO David Hisco told interest.co.nz completion by the end of 2012 was the new target, at a cost of at least NZ$221 million.
ANZ has now established a website entitled Smarter Banking. Under the headline "Changing for the better" it says; "We're making some changes to our technology system so that we can provide you with a better overall banking experience. These changes are planned from the end of October 2012 and while many things will stay the same, there will be some changes to the products and services you currently have with us."
The move to one IT system may herald the end of the group's use of the National Bank brand, with this having been under review by ANZ. In March Hisco said no decision had been on whether the National Bank brand would be ditched, but 99% of customers didn't really care about brands so long as they got good service. Other banks are preparing to target National Bank customers should the brand named be ditched.
Meanwhile, also in March, Hisco acknowledged the move to get ANZ and National Bank staff onto one IT platform was running behind the initial schedule after ANZ had said in November 2010 the move, effectively shutting down the ANZ IT platform and adopting the National Bank system, should be completed by late 2011.
"That'll get it done in under two years and these things generally take two to two and a half years," Hisco said then. "We needed to mobilise a whole lot of people around getting active and thinking about it so we put a reasonably unrealistic time line on it (initially) to get people moving. But if we get it in by the end of this year, I'd be very happy because it would be done faster than most," said Hisco.
The ANZ Banking Group bought National Bank from Britain's Lloyds TSB in October 2003 for A$4.915 billion (about NZ$6.27 billion at today's exchange rate), excluding a dividend paid to Lloyds of NZ$575 million from National Bank's retained earnings, and kept both the ANZ and National Bank brands and branch networks.  In 2010 ANZ renewed its rights to use the Lloyds black horse on a green and white background as the National Bank logo until the end of 2014.  Any further renewal on use of the logo would be subject to negotiation with Lloyds.
This article was first published in our email for paid subscribers this morning. See here for more details and to subscribe.