ANZ customers may be more likely to have their noses put out of joint by shift to National Bank IT platform than National customers by demise of their brand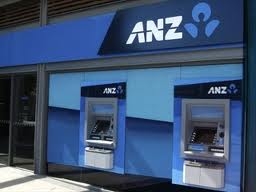 By Gareth Vaughan
On the heels of ANZ New Zealand confirming it'll kill off the National Bank brand over the next two years, the focus from rivals through their advertising has been on targeting National Bank customers unsettled by the demise of their brand. But could it be that the customers who are most likely to be unsettled are actually ANZ customers?
David Tripe, director and senior lecturer at Massey University's centre of banking studies, believes this is possible. This is because even though it's the National Bank brand that's going with its green to be replaced by ANZ blue, it's ANZ staff and customers who are having to adopt National Bank's technology systems, not the other way around.  ANZ is targeting having both banks on the National Bank core 'Systematics' banking system by the end of October and has set up a website explaining the changes to ANZ customers.
On top of this ANZ CEO David Hisco says in some rural towns where there are both ANZ and National Bank branches, in nine out of 10 cases it'll be smaller ANZ branches disappearing, and National Bank branches - albeit rebranded ANZ -  taking on their business. Hisco says overall branch numbers will drop to about 280 from about 300.
"There won't be any National Bank customers upset by changes in systems, but some ANZ customers will be upset by changes in systems," Tripe said, although adding he believes the National Bank customer interface being adopted by ANZ is an improvement on that bank's current offering.
"If it (the amalgamation to one brand) was handled badly the assumption would be it'd be the National Bank customers who would go," Tripe said. "But it may in fact be just as much of an issue of ANZ customers going because they don't like change, or if they're going to have change, they'll change banks full stop or whatever."
He suggested the move to do away with some ANZ branches but retain National Bank ones would help placate National Bank customers and in some respects the changes being implemented were a reverse takeover of ANZ by the National Bank.
'National Bank's system is actually customer focused'
Hisco told interest.co.nz that although ANZ customers were in for some change, one of the reasons National Bank has a strong service reputation is because its system "is actually customer focused." With the National Bank system staff can see all a customer's business with the bank on one page. In contrast with the ANZ system, staff have to go through a number of screens and "jump all over the place" to find everything.
"And that probably is part of the secret to why the service at ANZ is always just a wee bit behind the National even though we've put a lot of the National tricks of the trade into the ANZ model," Hisco said.
"So when people go into ANZ now to get a home loan, once we're on the one system, it'll be a lot faster for them to load it. Loading a business banking approval into the system probably takes about half the time. So we actually think it's a net positive for ANZ customers because for example, they're moving to the National internet banking system which everybody really likes."
Hisco suggested ANZ customers had been hearing about how good National Bank's service was for years and now they'd get the opportunity to experience it.
"That's why we're saying we're not putting one bank into the other, we're taking the best of both banks and building a stronger more competitive bank as a whole."
As for the move to one IT platform itself, planned for late October, Hisco said there was always a risk of a delay for a week or two.
"(But) it's more likely to be an external than internal factor (if there is a delay). Let's say there was a big earthquake or something, you might decide 'let's just worry about our people and not our systems this weekend.' But other than that, we've done rigorous testing and we think we're in good shape. All things being equal we should be right to go around the end of October."
This article was first published in our email for paid subscribers this morning. See here for more details and to subscribe.