Ex-Westpac man to head up central bank's currency, property and security operations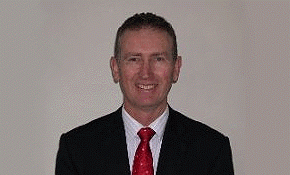 The Reserve Bank says it has appointed Brian Hayr as its Head of Currency, Property and Security (CPS).
He started today in the job, replacing Alan Boaden, who has retired.
The bank's CPS operation meets the currency needs of the public by ensuring the supply and integrity of notes and coins, and is also responsible for security and property management at the RBNZ.
The bank's Assistant Governor and Head of Operations, Don Abel, said Hayr has extensive experience in retail banking, having worked for the National Bank and, more recently, Westpac NZ, as the Chief Operating Officer Retail.
In his final position at Westpac, prior to taking a year's sabbatical in 2012, Mr Hayr led the operational teams responsible for cash distribution and management as well as the security and operational efficiency of the bank's 200 retail branches.
Hayr has also represented Westpac as a director on the board of Paymark NZ.