Australian investment bankers salivating after NZ Govt's SOE selldown plan gets green light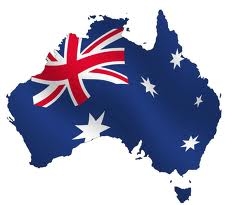 Australian investment bankers are licking their lips in excited anticipation now the Supreme Court has cleared the way for the New Zealand government to finally launch its partial privatisations of State Owned Enterprises (SOEs).
The Australian Financial Review's Street Talk column, a notorious source of leaks from investment banking circles, today reports that Mighty River Power will be dual listed in Australia and New Zealand. A listing on the Australian stock exchange, as well as the New Zealand sharemarket, would be controversial on this side of the ditch where the National-led government has pledged to put New Zealand investors at the front of the queue with locals getting up to 90% of the shares.
Local fund managers may also be unhappy at the prospect of their Aussie counterparts getting a reasonable sized chunk of New Zealand SOE shares. Milford Asset Management's Brian Gaynor noted in his weekly NZ Herald column in December "considerable anger" that 42% of the total offering of Fonterra units in the dairy giant's IPO were allocated to offshore institutional investors, mainly Australians.
"We seem to be far more interested in pleasing foreign investors - particularly when the sale of many of our more profitable companies to offshore interests are also taken into account - than taking a hard-nosed, self-interested approach to business," Gaynor wrote.
Street Talk also says Meridian Energy will be second cab of the SOE float rank after Mighty River Power, and ahead of Genesis Energy.
According to the AFR, the joint lead managers of Mighty River Power's NZ$1.9 billion initial public offering (IPO) - Credit Suisse/First NZ, Goldman Sachs and Macquarie Group - wasted little time after yesterday's Supreme Court verdict. Apparently they reconvened meetings for due diligence committees, and have analysts writing pre-marketing research and management, in time for a second quarter IPO.
"One-on-one meetings and lunches were held in Sydney and Melbourne in January to introduce institutional investors to Mighty River chief executive Doug Heffernan and chief financial officer William Meek," the AFR says.
"It is understood the next cab of the rank will be a 49% stake in Meridian Energy, worth NZ$3.18 billion, tipped to be floated with the help of Bank of America Merrill Lynch, Deutsche Bank and UBS. The theory is Mighty River will be reasonably priced to ensure the subsequent floats are well received."