Auckland still sits on top of the ASB/Main Report regional economic scoreboard, but Canterbury's resurgence continues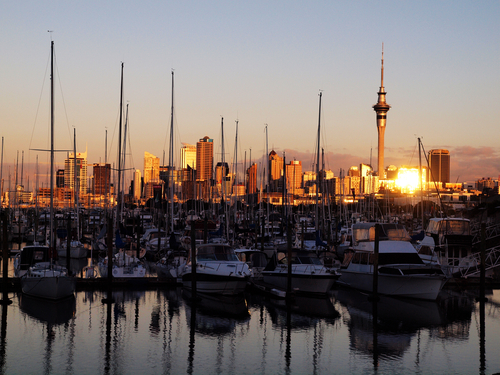 Auckland continues its run at the top of the table in the latest ASB/Main Report Regional Economic Scoreboard, with Canterbury's increased economic activity moving it into second place.
The economic scoreboard gives a quarterly rating to the 16 regional council areas in the country according to measures such as: employment, construction, retail trade and house prices.
The ASB said that in Auckland, limited housing supply and a growing population were continuing to put upward pressure on house prices in the December quarter. Quotable Value NZ recorded an annual increase in house prices of 8.4% for Auckland last year.
"Broader economic activity in New Zealand's largest city stepped up a gear as well; after dipping in Q3, both retail sales and employment rebounded strongly in the fourth quarter."
Rebuilding work in Canterbury continued to accelerate, bringing broader benefits to the region's economy. Retail sales and employment increased steadily over the second half of 2012 and consumer confidence in the region was now the highest in the country. Holding Canterbury back from taking the top spot were the decline in population experienced since the earthquakes and slow growth in house sales.
Dropping to the bottom of the ladder this time was the Manawatu-Wanganui region after some "weak" economic data over the past year. The ASB/Main Report said that there was a large drop in employment in the region in the fourth quarter, with the numbers of employed dropping by 6% over the year. Retail sales were still 8% below levels of a year ago.
"The one saving grace was a significant increase in new car sales, which were up over 40% on year ago levels," the report said.
"Clearly the region's petrol heads are doing just fine. Or perhaps the situation is not quite as bad as those volatile official statistics on retail and employment make out."
Auckland's continued tenure at the top of the table was supported by strong population growth (annual increase running at 1.5%) and the buoyant housing market.
"The housing market is still characterised by a lack of supply, which is driving up prices," the report said.
"At some point construction will probably respond to evident housing demand and higher prices, but this has so far failed to materialise - residential construction activity was actually slightly lower in Q4 2012 than in Q4 2011.
"In all other respects, though, Q4 was a good one for Auckland. After soft results in Q3, employment and retail sales in the region bounced back strongly. Consumer confidence also remains amongst the highest in the country."