Goldman Sachs economists forecast NZ dollar to rise strongly against its Australian counterpart over the next 12 months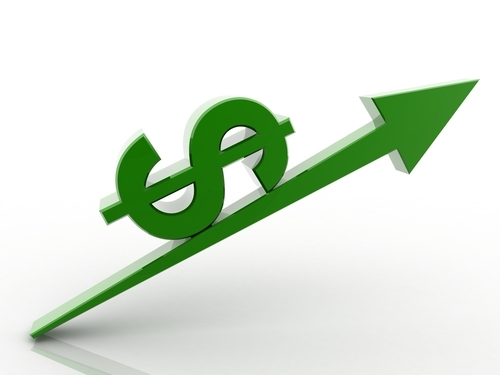 The New Zealand dollar could be set to reach its highest level - about A90c - against the Australian currency in several years over the next 12 months, according to forecasts by Goldman Sachs economists.
Economists Philip Borkin, Tim Toohey and Andrew Boak in an "NZ Economic Update" research paper say their 12-month forecast rate for the Australian dollar against its Kiwi counterpart is now NZ$1.11 to the Aussie dollar.
"It would be the lowest level this cross rate has reached since briefly during 2007," they say. It would also mean the Australian dollar being some 8% lower than its average rate against the Kiwi since 1990.
Turning the rate round, this would equate to the Kiwi dollar being worth about A90c, compared with today's rate of around A83.9c. At the start of this year the Kiwi was worth just A79c, while in early 2011 it was languishing as low as A73c.
The economists say they have been forecasting an "inflection point" in Australian and NZ growth prospects for some time "and it is now under way".
"This is founded on diverging investment cycles, NZ terms of trade outperformance and strong NZ house price growth," they say.
They say that after Australia had weathered the aftermath of 2008's global financial crisis well, its economy was now facing "greater headwinds" than New Zealand's.
"In fact, for the first time in a decade, domestic demand growth in NZ (both in 2013 and 2014) is forecast to outpace Australia's."
The Goldman Sachs economists say that Australian mining investment is expected to peak in 2013 and then become a drag on growth over 2014 and 2015.
"Conversely, NZ investment is forecast to grow strongly as a result of significant earthquake reconstruction activity."
They say that due to the outperformance of "soft commodities", particularly dairy products, NZ's terms of trade is forecast to outperform Australia's by over 20% in the next four years.
"This development is already under way. Since the start of the year, the 'world' price of NZ's commodity exports has risen by 23%, while Australia's commodity export prices have risen by only 3%."
The economists say that because of the Australia's challenges of transitioning from mining-dominated growth, they think that additional monetary policy support will be required in Australia and forecast a further 25 basis-point cut in the cash rate in November.
"This will see official interest rates converging to 2.5% in both countries after the differential was as high as 2.25% as recently as late 2011. This differential is also expected to turn in NZ's favour over early 2014 as the RBNZ begins to tighten policy."