Meridian Energy has vastly increased its number of shares on issue, which could see investors paying less than $1 a share uprfont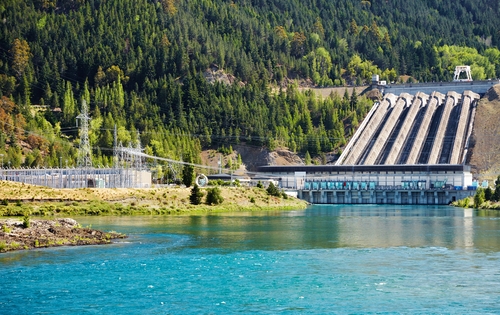 Investors in Meridian might feasibly be asked to pay less than $1 upfront for each of their shares after the company made a late change to its share structure.
Meridian said today that it had issued 962,999,998 new ordinary shares in the company, boosting the total number of company shares to 2,563,000,000 ordinary shares.
This change was made ahead of the expected details of the share offer. See here for articles on SOE floats.
What the change means is that about 1, 256,000,000 shares will be sold to the public (being 49% of the total).
If seemingly informed speculation coming out of Australia is correct the offer might be priced to raise around $2 billion, with the shares listing on NZX on October 29.
A total price of about $2 billion would give an issue price of the shares of around $1.60.
Given that investors only have to pay for 60% of the price upfront, this could mean investors being asked to pay less than $1 per share upfront, with the rest being settled in 18 months.
The Government has already indicated that shareholders can expect full entitlement to dividends in that time.
Based on the $295 million after-tax earnings Meridian made this year (although you could expect next year's forecast profit to be higher), this could equate to about 11.5c a share in dividends, or an indicative gross yield of around 12% on the shares - based just on the upfront 60% purchase price.
The full details will be made available later today.
The final pricing will not be revealed, but this offer, unlike the Mighty River Power offer earlier this year, will have a price cap - a maximum that "mum and dad" investors will be expected to pay. That amount will be publicised today.