Government says it is spending our money evenly around the country; Cunliffe swipes at 'bizarre' report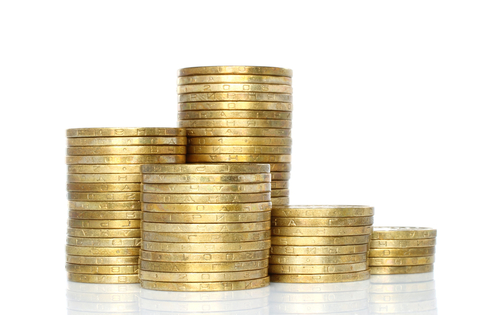 The Government says it is spending taxpayer dollars evenly around the country.
And it has produced figures to back it up.
Labour leader David Cunliffe called the Government's release "bizarre".
The "first ever snapshot of central government spending by region" was released by Finance Minister Bill English and Economic Development Minister Steven Joyce.
The Regional Government Expenditure Report was jointly commissioned by Treasury and the Ministry of Business, Innovation and Employment and undertaken by NZIER.
The report to June 30, 2012 provides estimates of central government spending (operational and capital) in each of New Zealand's 16 regions.
The estimates are based a direct expenditure approach and a measure based on services.
The expenditure approach assigns spending to a region according to where money is spent and the service approach assigns expenditure according to the region for which a government service is provided.
English said the development of all of New Zealand's regions was "hugely important" to the Government and the national economy.
"This report shows the Government is investing in all our regions - helping to support families, business growth, jobs and higher incomes."
English said the report would be a useful tool to monitor changes over time alongside the Regional Economic Activity Report and Statistics New Zealand's Regional GDP update, which have both been released in the last four months.
Cunliffe said National had finally realised it was being hit in the regions and "has released a bizarre report in a desperate attempt to cover up the damage it has caused".
Key findings in the report included:
Using the expenditure method, in the year to June 2012 the Government spent $78,020 million, 92 per cent of which was operating expenditure

Wellington had the highest per capita operating expenditure ($22,297) and capital expenditure per capita ($2,184) because it is the capital and headquarters of many of the government's core functions such as policy advice that supports services across New Zealand

Canterbury's per capita share of expenditure is above average due, in large part, to increased spending following the September 2010 and February 2011 earthquakes

Using the services method, Otago had the highest capital expenditure per person ($1,993; page 7 of the report) and Gisborne the highest operating expenditure per person ($19,578; page 6 of the report).
Joyce said the report covered all Government expenditure, everything from building roads and hospitals, to social welfare payments, education and research and development.
"The results in the expenditure report show that regional expenditure broadly reflects the size of the population in each region.
"Small variations in Government spending across regions reflect their different demographics and characteristics. Regions with higher numbers of older people tend to have higher superannuation and health expenditure; areas with lower unemployment tend to have less social welfare spending.
"The Government remains committed to strengthening investment in all our regions helping them achieve their potential and boosting jobs and quality of life for all New Zealand families," Joyce said.
Cunliffe: Regions struggling
Cunliffe said "the regions" were struggling under National and had been "ignored for five long years".
"Labour is speaking up for the regions and putting our time and efforts into the provinces.
"National is running scared, it knows it is losing support. The Government's report simply catalogues historical spending across all services, including welfare, education and health.
"This data is more than a year old and has nothing to do with regional development and investment."
Cunliffe said since 2008 incomes in Tasman, Nelson, Marlborough and West Coast had fallen by 3.3% and in Gisborne and Hawkes Bay by 2.6%. 
In the last year house prices in Wanganui had fallen by 4.6% and in Southland by 6.6%.
Over 4600 people had left Waikato for Australia in the past year, along with 1800 from Northland.
"Steven Joyce and Bill English clearly don't get it. They have lost touch with the regions.
"Today I have been with my entire caucus in Dunedin to hear the concerns of local people and businesses. It is clear people in the regions are furious with this Government."