Director of Lane Walker Rudkin, which still owes Westpac more than $50m, pleads guilty to SFO charges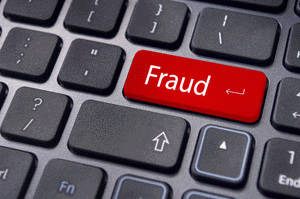 Kenneth James Anderson, director of the clothing manufacturer Lane Walker Rudkin Industries which was tipped into receivership by Westpac in 2009, has pleaded guilty to Serious Fraud Office (SFO) charges relating to $118 million of loans from Westpac.
The SFO says Anderson pled guilty to three representative charges brought under the Crimes Act of dishonestly using a document. It says the charges related to provision of false financial statements that were used to obtain and retain loans from Westpac. He also pled guilty to a further representative charge relating to the use of false documentation to obtain funds under a letter of credit provided by Westpac.
The guilty plea comes after the SFO announced in July 2011 it had laid criminal charges against Anderson, and a second person who continues to have name suppression,  following an investigation into the collapse of Lane Walker Rudkin. At the time the SFO said the allegations included that Anderson fabricated financial documents in order to obtain and retain lending facilities from Westpac New Zealand Limited ultimately totaling $118 million.
The first Lane Walker Rudkin receiver's report from BDO Spicers in July 2009 showed Westpac was owed $51.451 million as secured creditor. The latest receiver's report, dated June 25 this year, shows Westpac still owed $50.451 million. Lane Walker Rudkin was a holding company with its assets including a range of subsidiaries.
BDO's Stephen Tubbs and Brian Mayo-Smith were appointed receivers on April 28, 2009 by Westpac. The SFO's probe began in September 2009 following concerns raised by BDO. 
The 66 year-old Anderson entered guilty pleas in the Christchurch District Court on Monday. In a statement SFO acting director Simon McArley said Anderson's actions had a profound effect on the Canterbury region at the time.
"LWR employed many staff and enjoyed an international reputation. The scale and impact of Mr Anderson's fraud was extensive. SFO are pleased to bring some closure to his involvement in this investigation," McArley said.
"The remaining defendant continues to face charges and a trial commenced in the Christchurch District Court today."
When Anderson and the individual with name suppression were initially charged the SFO said the potential penalty for dishonestly taking or using a document was up to seven years in prison.