NZ Post says to reduce workforce by 1,500 to 2,000 over next five years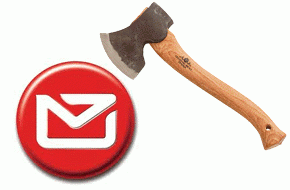 New Zealand Post has announced its strategy for the next five years, including a plan to reduce its workforce by between 1,500 to 2,000 over the next three years by phasing out cycling posties and getting out of owning its own Post Offices.
NZ Post Chairman Michael Cullen said the group planned to eventually be mostly a bank with attached postal and courier services.
He said Kiwibank did not need fresh capital in the next year or two, but would need capital to keep expanding beyond then.
He said NZ Post was in discussions with the government about capital injections for Kiwibank and had already had informal discussions with the New Zealand Superannuation Fund about investing in Kiwibank.
Cullen said there were no plan for a part privatisation or stock market float of Kiwibank because it would damage the bank's brand as being completely New Zealand owned.
He said Prime Minister John Key had also repeatedly said Kiwibank was not part of the Government's 'Mixed Ownership Model'.
(Updated with more details from a Wellington news conference)